"20 Things to Love About Hawaii Right Now": 3 classic hotels, newly remade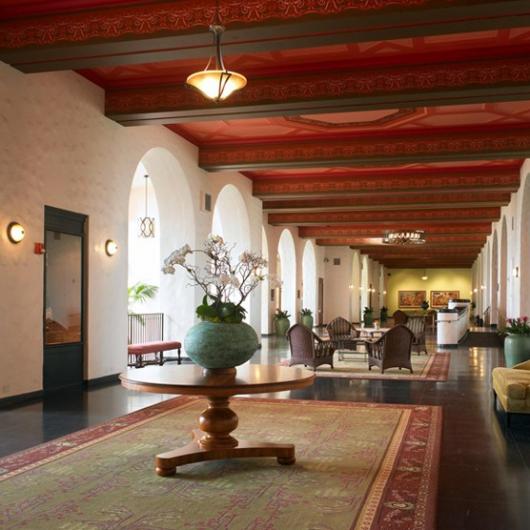 The cover feature of HAWAII Magazine's March/April 2010 issue is all about the "20 Things To Love About Hawaii Right Now."
Among the list of things we currently love here in the Islands, you'll find our favorite place to see the Hawaiian night sky without a multimillion-dollar telescope. A Big Island of Hawaii ocean industrial park providing some of the best deep sea-raised delicacies to celebrated restaurants statewide. A Hawaii big-wave surfer and water-sport stuntwoman who designed a line of Island-style swimwear that's both fashionable and ready for any type of water activity.
You'll find all "20 things" in HAWAII Magazine's current issue, in bookstores and on newsstands nationwide … right now. You can also subscribe to HAWAII Magazine's print edition by clicking here, or digital edition by clicking here.
Here on HawaiiMagazine.com, we're hoping to whet your appetite for HAWAII Magazine's full print edition feature with a sneak peek at one of our "20 Things To Love About Hawaii Right Now": A trio of classic Hawaii hotels, newly remade.
Click on the following pages for a look at each of the three hotels—each long ranked among the Islands' most famous, each newly emerged from multimillion-dollar renovations. We're happy each property pursued a redesign remaining true to its unique classic style while packing in modern amenities sure to entice travelers for years to come.
We begin our visit to each right here on Oahu …

The Royal Hawaiian
(Waikiki, Oahu)
The venerable "Pink Palace of the Pacific" emerged from renovation in 2009 still proudly pink. Newly "coral" pink, to be exact—the Royal Hawaiian hotel's original color when it was built 82 years ago. Architectural flourishes present when the iconic oceanfront Waikiki property first opened were restored, and other nostalgic accents maintained, while modernizing the Royal for a new breed of luxury traveler. The unparalleled view of Diamond Head and Waikiki Beach while enjoying a beachside mai tai? Wonderfully unchanged.
2259 Kalakaua Ave., (808) 923-7311, (866) 716-8110, www.royal-hawaiian.com
Mauna Kea Beach Hotel
(South Kohala Coast, Big Island of Hawaii)
Two and a half years after a Big Island earthquake, the 44-year-old Mauna Kea Beach Hotel reopened this year with only a few modern changes. Oceanfront rooms at the South Kohala Coast resort are now larger, with modern appointments and stunning open shower bathrooms. But the original architectural design of the property—a triumph that blends spare modern construction with tropical surroundings—remains intact.
62-100 Mauna Kea Beach Drive, (808) 882-7222, (866) 977-4589, www.princeresortshawaii.com
St. Regis Princeville
(Princeville, Kauai)
The view from the St. Regis Princeville across Hanalei Bay to Mount Makana—"Bali Hai" in the 1958 filmed musical South Pacific—is unchanged. The rest of the former 23-year-old Sheraton Princeville now attempts to earn that view—a $100 million renovation replacing its former expanses of grand, yet unwelcoming, marble with plenty of luxurious Island-style wood, bamboo flooring, koa furniture and warm earth tones.
5520 Ka Haku Road, (808) 826-9644, www.stregisprinceville.com