"20 Things We Love About Hawaii … Right Now": Sunday Walks on an Active Volcano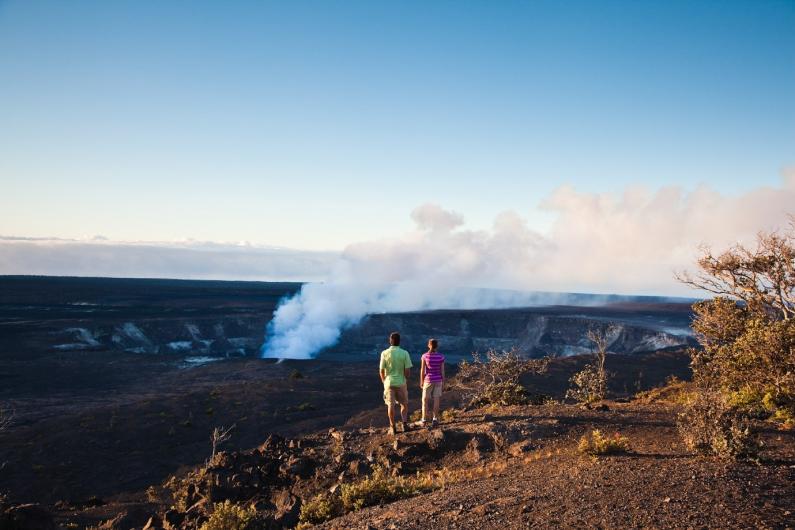 The cover feature of HAWAII Magazine's March/April issue is our 2011 Now List , a.k.a. our annual "20 Things We Love About Hawaii … Right Now" list.
Among the collection of things we're currently enamored of here in the Islands, you'll find our favorite handmade, fresh-ingredient-fused Hawaiian paleta to cool down with on a hot day. Our favorite means of giving directions to folks who are lost. The best 95-year-old floral parade in Hawaii. Our favorite Maui comfort food. And, well, the entire island of Lanai.
You'll find all "20 things" in HAWAII Magazine's current issue, in bookstores and on newsstands nationwide … right now. You can also subscribe to HAWAII Magazine's print edition by clicking here.
Here on HawaiiMagazine.com, we're hoping to whet your appetite enough to check out the full list and write-ups in HAWAII Magazine's March/April 2011 print edition feature with this sneak peek at one of our "20 Things To Love About Hawaii Right Now":

Sunday Walks On An Active Volcano
Frequent visitors to the Big Island's Hawaii Volcanoes National Park know its most fascinating, rarely seen natural wonders are often found on the vast park's miles of hiking trails. A solo hike sound a bit daunting? You've never hike alone on Friends of Hawaii Volcanoes National Park's monthly Sunday Walks in the Park—guided group hikes on the area's diverse trail system. Hike through fern-filled rain forests, over the hardened lava of a Kilauea volcano caldera, to the edge of steam and sulphur vents. The hike (and scenery) changes every month. Become a member and the hike is free.
The Friends' next Sunday Walk in the Park happens on April 10, from noon to 2 p.m. The hike will start at the Kilauea Visitor Center near the park entrance, and include a mile-hike on the Sulphur Banks and Crater Rim Trail, then another mile-long hike on the forested loop trail at Kipuka Puaulu (Bird Park).
Future Sunday Walks in the Park will be held on the second Sunday of every month.