2018 Winner Best Heritage and Cultural Event: Prince Lot Hula Festival
The largest non-competitive hula event in Hawaii took this year's prize.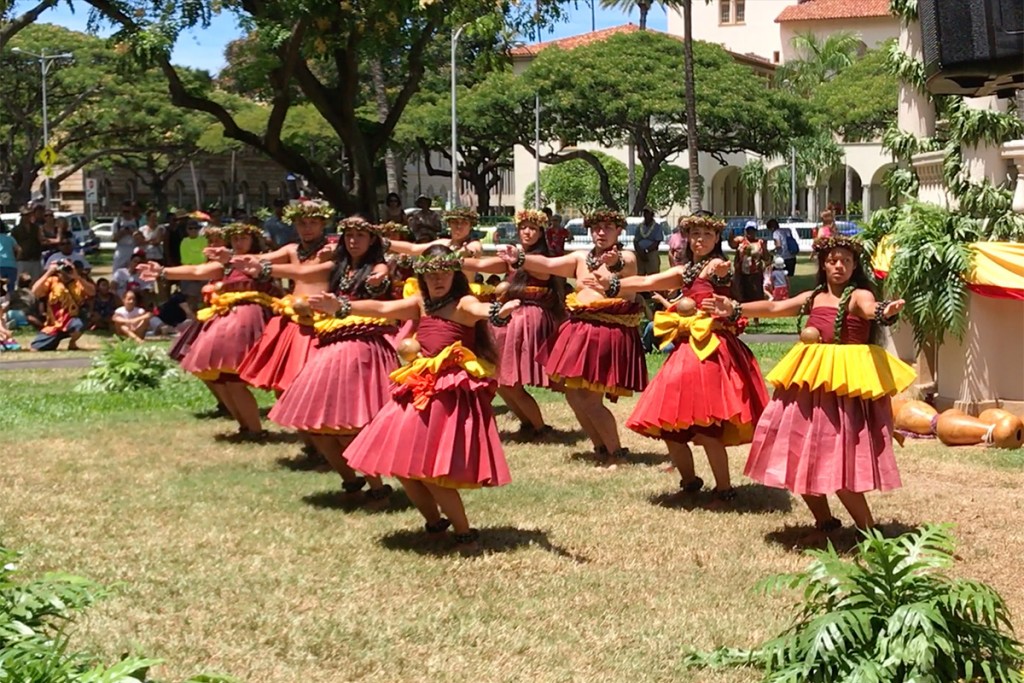 Congratulations to the Annual Prince Lot Hula Festival, winner of HLTA's Best Tourism Events: Best Heritage and Culture Event category, designed for festivals and gatherings that highlight the best social experiences introducing our visitors to Hawaii's culture and lifestyles.
The largest non-competitive hula event in Hawaii continues Prince Lot Kapuaiwa's rich legacy of hula, which started in the 1800s when he invited halau hula (troupes) to perform at his paina (dinner party) at his Moanalua summer home. For the past 40 years, halau throughout Hawaii have come to Oahu to perform on the historic hula mound in the lush outdoor setting of Moanalua Gardens. In addition to hula kahiko (traditional) and auana (modern) performances, the event also provides valuable educational and cultural exhibits, demonstrations and activities for the visitors and residents who attend this two-day event.