3 Hawaii athletes to cheer on at the Summer Olympics this year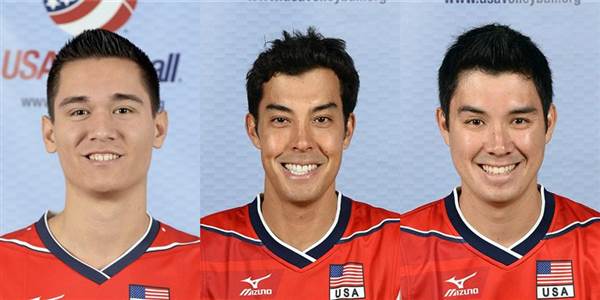 We know who we're rooting for at the Olympics in a few weeks.
Three men from Hawaii have been selected following a four year selection process to compete in the 2016 Summer Olympics held in Rio De Janeiro this August.
Micah Makanamaikalani Christenson, Kawika Shoji and Erik Shoji will represent the country on the 12 man roster of the U.S. Men's Olympic Men's Volleyball Team.
All three men are pedigree volleyball players. Christenson is a Kamehameha Schools and and USC graduate, whose mom won three national volleyball championships for the same university. The Shojis are brothers—the sons of Dave Shoji, the Rainbow Wahine's head volleyball coach for more than four decades.
"Twenty-five percent to be from Hawaii is just amazing," said Chris McLachlin, who coached both of Shoji's sons at Stanford University, to Hawaii News Now. "It says so much about the coaches over here as well, and the parents who supported their kids."
The open play game is scheduled for August 7 against Canada.