3 Oahu Hikes for Trekkers of All Levels
From gentle slopes to steep inclines, here are just a few Oahu hikes to get you started.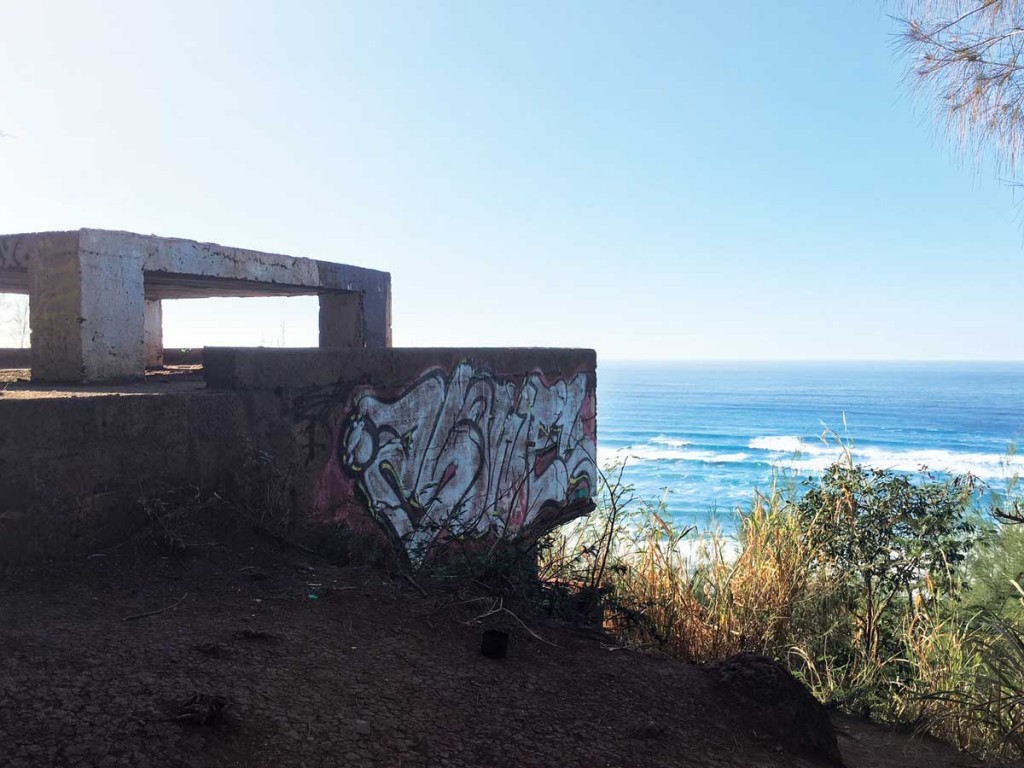 It's not only about the beach and the ocean in Hawaii. There's so much more to see and do, especially when it comes to hiking the great outdoors. Oahu, in particular, has some of the state's most scenic treks, such as the Wiliwilinui Ridge and Ehukai Pillbox trails. However, it's important to know your limits, so we've categorized the three hikes below as easy, medium and hard, so you can know before you go.
EASY
Leahi, more commonly referred to as Diamond Head, isn't just for admiring from afar. In fact, hikers can trek to the top of Leahi via a trail built in 1908. The hike is short, at just under a mile to the top, with the most challenging part being a set of stairs near the lookout. The light at the end of this tunnel—and there's really an actual tunnel—is a bird's-eye view of Waikiki and much of urban Honolulu.
It's recommended that hikers start early in the day or later in the afternoon to avoid the heat, humidity and midday sun. Much of this path is paved; however, there are a few sections where concrete becomes dirt and footing is less stable. Be careful you don't roll an ankle or trip. And bring lots of water.
MODERATE
Not many of Oahu's many hikes will give you such an all-encompassing view of Oahu's North Shore as the Ehukai Pillbox hike. Located next to Sunset Beach Elementary, this hike has been a regular activity for local residents for years, and its stellar views of the Seven Mile Miracle have recently begun sprouting up on social media.
Be sure to bring ample water and sunscreen. Although the trail isn't too long—a mile-and-a-half round trip, with ascent and descent each taking 30 to 45 minutes—it's always better to be safe than sorry. The hike starts on level ground; however, it becomes a leg-burning incline for about 20 minutes. Fortunately, much of the hike is shaded by pine trees, so take your time and be careful not to hurt your ankles on the numerous roots protruding from the ground. After working up a nice sweat, the ground once again levels off and the hike becomes much easier.
After a few hundred feet of flat land, you'll see a picnic table where you can rest. It also serves as the hike's first scenic lookout, so take in as much of the North Shore as you can before proceeding. After another 10 minutes of flat, shaded ground, you'll reach the first pillbox, which gives hikers a view of many of Oahu's best beaches.​
HARD
For the hardcore hikers, the Wiliwilinui Ridge hike provides a panoramic view of Honolulu, Waimanalo, Waikiki and Konahuanui. The catch? It's a nearly 5-mile round-trip hike, which takes you to the highest peak in the Koolau Range, at an elevation of 1,600 feet. The trail begins nice and easy, on a paved road. But soon, hikers must contend with the trail's first (of 10) set of stairs. The higher you climb, the better the view. And as you pass through clouds and native flora, such as ohia lehua and koa trees, you'll be glad you took on the challenge.
As the hike is long, roughly 3½ hours round trip, it's best to take a good amount of water and snacks. Checking the weather ahead of time is also key to getting the best view from the top, as cloudy conditions will make it difficult to see. Finally, it's important to know that parking is limited, so arrive as early as possible to ensure a spot.
If you're not feeling any of the hikes listed above, or are still unsure about tackling Oahu's outdoors on your own, don't fret. There are lots of adventure guides and tour groups available on the island. Hiking aficionados will find themselves right at home at the Hiking Hawaii Cafe on the grounds of the DoubleTree by Hilton Hotel Alana – Waikiki Beach. Hiking Hawaii Cafe offers guided hiking adventures on popular Oahu trails, such as the Makapuu Lighthouse and Kuliouou Ridge trails.
For more information about Hiking Hawaii Cafe, visit its website here.