Find Out Which Hawaiian Island Best Suits Your Personality 
Like every traveler, each island is different.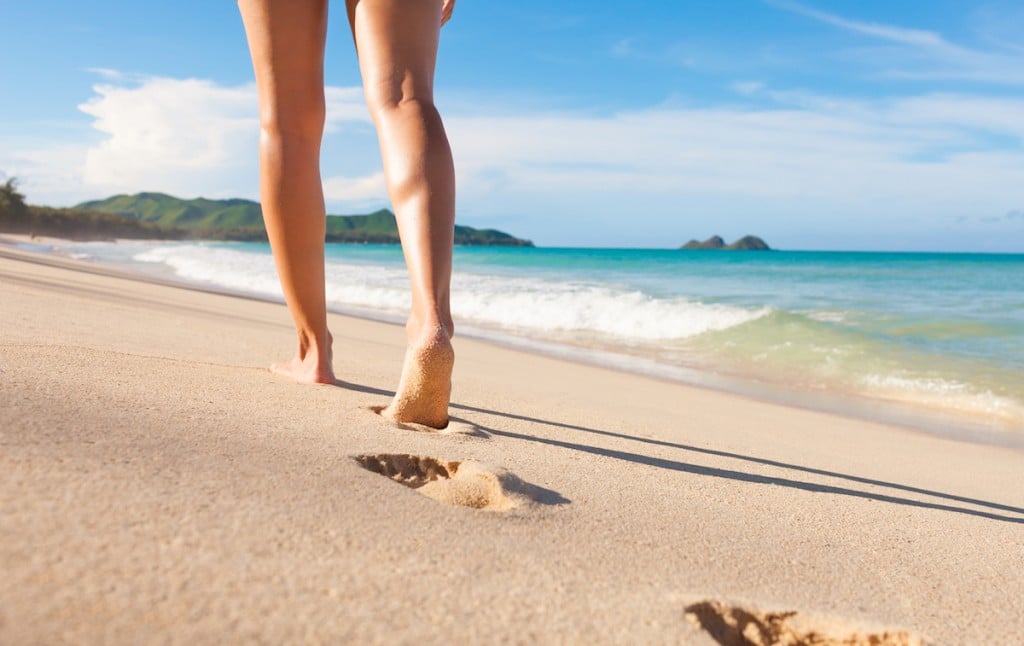 With pristine beaches, towering waterfalls and lush rainforests, Hawaiʻi is paradise on Earth. When the Aloha State rolled out its welcome mat to visitors after months of lockdown, the 19 Hilton properties on Oʻahu, Maui, Kauaʻi and Hawai'i Island were ready with new protocols. Hilton's top priority is its guests' safety, which is why the hotel chain rolled out enhanced housekeeping standards. The new Hilton CleanStay program also includes a special room seal to indicate that no one has entered the room since it has been thoroughly cleaned and disinfected. By using the Hilton Honors app, guests can skip the front desk and opt for contactless check-in, as well as select and access their room with a digital room key.
Each Hawaiian island has its own unique personality, whether you're looking for a vibrant nightlife and food scene or a tranquil tropical escape. Here's a helpful guide to what to expect on the state's four main islands:
The Gathering Place: Oʻahu
The most populous island, Oʻahu offers both a bustling city life and a laid-back surf town vibe. The gentle rolling waves off world-renowned Waikīkī Beach are perfect for first-time surfers, while its white sand beaches make for an idyllic backdrop to relax and soak in the rays. Within walking distance from the beaches, the major thoroughfare is lined with souvenir shops and a number of high-end designer boutiques. The Waikīkī Trolley tour offers an easy hop-on/hop-off option to explore attractions such as the historic ʻIolani Palace, Foster Botanical Garden and the Honolulu Zoo. The trolley also makes a pit stop at the Diamond Head State Monument, where a short but steep trail leads to the summit with panoramic views of Honolulu. After the sun sets, the city comes alive. Choose from a number of rooftop bars, open-air lounges and beachfront watering holes where mixologists create innovative concoctions showcasing local ingredients. Or check out a craft brewery or taproom for a taste of refreshing local beer and hearty pub food. Those in search of bigger waves typically head to the North Shore, about an hour drive from Waikīkī. The site of various surfing competitions, North Shore waves can reach more than 30 feet in height in the winter. Along the North Shore, a number of food trucks parked along the coast serve garlicky fried shrimp and rice to hungry road-trippers. For an icy treat, head to the quaint surf town of Haleʻiwa to enjoy shave ice from popular Matsumoto Shave Ice.
The Valley Isle: Maui
The second-largest island, Maui is made up of two shield volcanoes: West Maui Mountain to the northwest and Haleakalā, the world's largest dormant volcano, to the east. A majority of the hotels on Maui are located on the drier west coast, in Wailea and Kāʻanapali. Wailea—where Grand Wailea Maui, A Waldorf Astoria Resort, and Hoʻolei at Grand Wailea are located—is the more upscale of the two areas, offering fine-dining restaurants, golf courses, tennis courts and luxury boutiques. Once a retreat for Maui royalty, Kāʻanapali Beach stretches across 3 miles of white sand and is dotted with luxury hotels. Whalers Village, an open-air shopping center, is also there. Nearby, the historic tourist town of Lahaina is a lively hub with a variety of boutiques, restaurants and a boat harbor. Those seeking an adventurous road trip should rent a car and drive the winding 52-mile scenic Road to Hāna. There, they'll discover hidden coves, waterfalls, dramatic cliffs, narrow bridges and the best roadside banana breads.
The Garden Isle: Kauaʻi
With its dramatic waterfalls, craggy cliffs and verdant rainforests, Kauaʻi is the place to be one with nature. The island is less developed than Oʻahu and Maui, which makes it an ideal place for the outdoorsy type. Dubbed one of the most beautiful hikes in the U.S., the Kalalau Trail is a challenging 11-mile hike from Kē'ē Beach to Kalalau Beach—parts of the trail hug the 4,000-foot-high cliffs along the Nāpali Coast. Those looking for less challenging terrain—with equally great views—should consider the well-maintained trail to the top of Waipoʻo Falls, an 800-foot-tall cascading waterfall near Waimea Canyon. The canyon itself is known as the Grand Canyon of the Pacific. Or ascend the 1.9-mile Kalepa Ridge Trail to witness the perfect sunset. Another great way to explore Kauaʻi is through a helicopter or boat tour.
The Big Island: Island of Hawaiʻi
Hawaiʻi Island is home to Kīlauea, the most active volcano in Hawaiʻi, located in Hawaiʻi Volcanoes National Park. The sight of glowing lava caused by the recent eruption of Kīlauea and the inky-black terrain it leaves behind is surreal and otherworldly. For an unusual beach experience, head to Punaluʻu Black Sand Beach, where charcoal-colored basalt sand meets clear turquoise water. The beach is a prime spot to go snorkeling with gentle green sea turtles. The Big Island is also one of the few places in the world where visitors can go for a night dive to see giant black-and-white manta rays; dives are conducted at Manta Heaven, near Ellison Onizuka Kona International Airport at Keahole, and at Manta Village in Keauhou Bay.