31 reasons Kaanapali is the best, or 'no ka oi'
Kaanapali is a place where even longtime visitors have yet to try it all.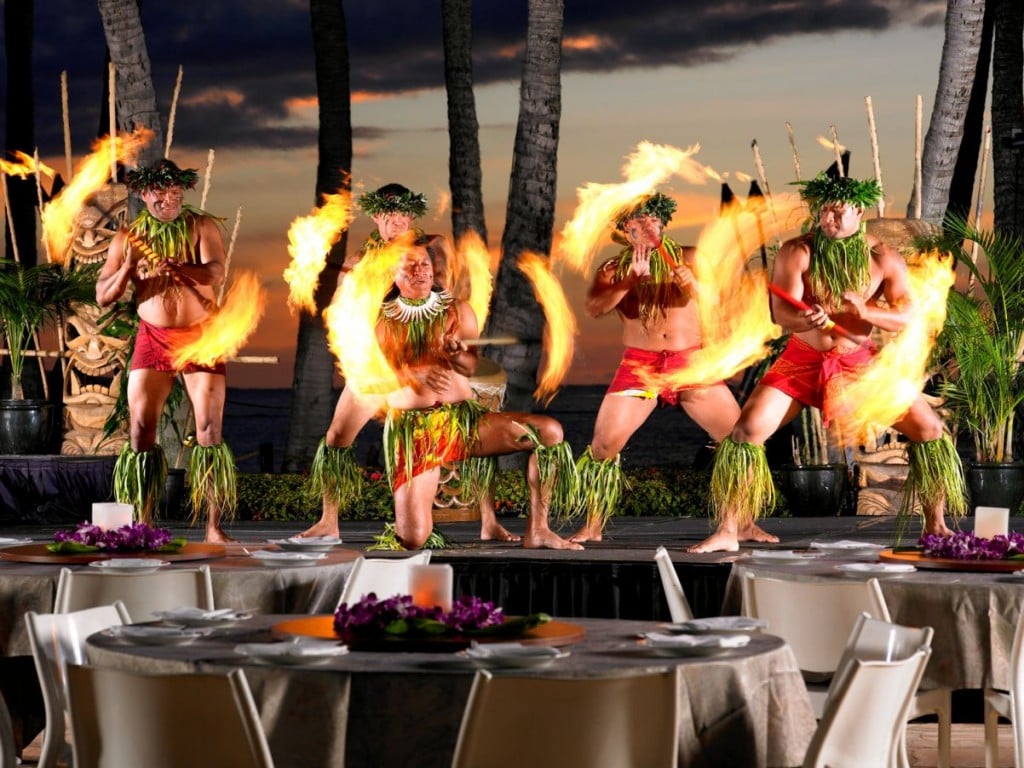 Kaanapali Beach Resort is more than Hawaii's first master-planned resort—it's a luxurious sanctuary of dining and adventure, where families play in the sun by day and enjoy the flavors of some of Maui's top chefs by night. It's a community constantly being reinvented with new activities and inventive cuisine, and a place where even longtime visitors have yet to try it all.
You could easily spend an entire month enjoying Kaanapali, and never have a single day that was exactly like one before it. Here are 31 reasons why Kaanapali is no ka oi, the Hawaiian phrase for "the best," from surfing, sailing and golfing to five-star dining and lively entertainment.
1. Kaanapali Beach Resort has three different snorkeling spots, including Kahekili Beach Park, Puu Kekaa and Hanakaoo Beach Park.
Each spot is unique, and all three are accessible from the Kaanapali Beach Path.
2. Catamarans pull up virtually to your doorstep, and then set sail for Honolua Bay or a sunset cruise in the tradewinds.
3. You can surf, scuba dive, snorkel and go sailing without ever leaving the beach.
Throw in boogie boarding and building a sand castle, and Kaanapali Beach has the whole family covered.
4. The family-style dining at the Ohana Table, inside the Sheraton Maui, is perfect for large groups and a variety of palates.
The menu features crab cakes, fresh island-caught fish, tomahawk or Wagyu steak, jumbo shrimp and flavorful poi beignets for dessert.
5. Pailolo Bar and Grill is one of the only places on Maui that serves 48 oz. pitchers of beer.
They also have a food truck that's just steps from the ocean. It's a great place to take a dip during commercial breaks from cheering on your favorite team.
6. Skip the golf cart and surf the fairway on a golf board instead.
Kaanapali Beach Resort boasts 36 holes placed across 1,200 acres of land at its two courses, the Royal Kaanapali Course and Kaanapali Kai.
7. Every night, just before sunset, you can sit back and watch lele kawa, or cliff diving off of Puu Kekaa, also known as Black Rock.
8. Thousands of breaching humpback whales are spotted offshore each winter.
From December through April the seas erupt with the splashes of 50-foot-long humpbacks, which travel here from Japan and Alaska to mate and give birth in the tropics.
9. In summertime, when the whales are up north, the horizon is instead dotted with the colorful canopies of parasailers gliding through the air.
10. Take advantage of the free Kaanapali Trolley that stops through Kaanapali and the golf course clubhouses and shops.
11. The entire coastline is protected as part of the Kahekili Herbivore Fisheries Management Area, allowing for a vibrant, healthy reef teeming with colorful fish.
12. Start each morning with "field to cup" coffee from Kaanapali Coffee Farms.
13. Get views of four different islands while hanging off one of Maui's breathtaking ziplines, like Skyline Eco-Adventures Kaanapali.
14. Kaanapali Beach Resort is only five minutes away from Lahaina—the ancient capital of Hawaii—known for its restaurants, shopping and 19th century sights.
15. Every sunset seems better than the last.
And because Kaanapali Beach Resort faces due west, resort guests have a front row seat to the fiery show each night.
16. Become one with the sea during a early morning paddle boarding session.
17. Start the day with a walk or jog on the oceanfront Kaanapali Beach Path, which runs nearly 1.5 miles along Kaanapali Beach.
Want to extend the walk farther? The path continues around Puu Kekaa to Kahekili Beach Park.
18. Gaze at the ocean as you tee up a ball and listen to the sound of crashing surf serenading your putt as it drops in the hole at Kaanapali Beach Resort's two golf courses: Royal Kaanapali Course and Kaanapali Kai.
19. Kaanapali Beach Resort offers more than 20 restaurant options, where you can get everything from pizza to blackened fish tacos or ahi poke nachos for lunch.
20. The shopping scene at Whalers Village, where some of the world's most well known brands are accompanied by local retailers, such as Totally Hawaiian and Honolulu Cookie Company.
21. Every afternoon, particularly in summer, the tradewinds help temper the heat and rustle palms in the breeze.
22. Snap photos with pink flamingos at the Westin Maui.
23. Kaanapali Beach Resort is 10 minutes from Kapalua Airport for visitors who plan to island hop.
While there aren't any flights to the Mainland, the airport has frequent, 30-minute flights that connect with Honolulu.
24. Kaanapali Beach Resort has a festive, jam-packed calendar of events that includes everything from marathons to the Hawaii Food and Wine Festival.
You'll even find celebrity mixology courses at Kaanapali Fresh.
25. Paddle a six-man outrigger canoe and learn the connection between outrigger paddling and traditional Hawaiian values.
26. Walk the length of the Kaanapali Beach Path and you'll pass by more than 1,000 palms, their fronds dancing in the breeze.
27. Feel like working up a sweat on a vacation? Play a game of beach volleyball in front of the Sheraton Maui.
28. Indulge in a day of relaxation.
Pamper yourself with a soothing massage at one of Kaanapali Beach Resort's spas, such as the Heavenly Spa at the Westin Maui Resort and Spa or the Spa at Black Rock at the Sheraton Maui Resort.
29. Kaanapali Beach Resort has two different world-class beaches with long stretches of sand.
In 2003, Kaanapali Beach was named as America's Best Beach.
30. If you're looking to find some local live entertainment, just go for a stroll down the Kaanapali Beach Path and listen for chords from oceanfront restaurants or inside of Whalers Village.
31. The fire dancing at Wailele Luau is arguably the best on the island, and takes place at The Westin Maui on a stage that's backed by the sea.