4 Extravagant (And Expensive) Hawaii Valentine's Day Dates
Here's how to show your love with spa packages, sunset horseback rides and really, really expensive dinners.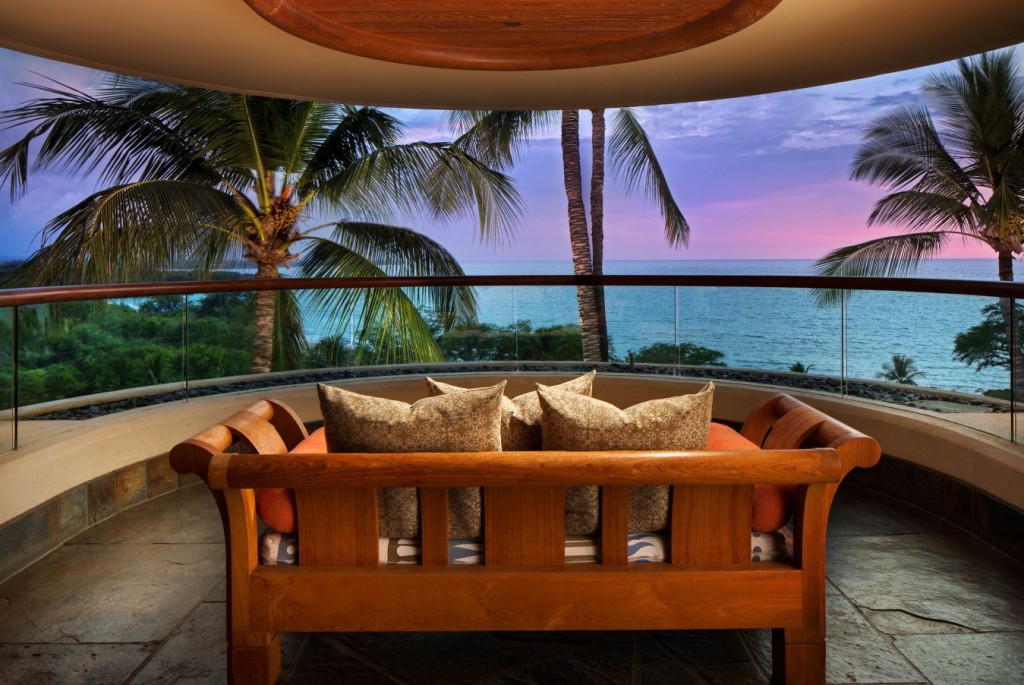 Valentine's Day is upon us. For some couples, that might mean a simple candlelit dinner and bouquet of flowers; for others, the holiday is a time to go all out. If you're in the market for a Valentine's Day date that's bordering on bougie, and sometimes beyond (and you're financially secure enough to not worry about all of the extra digits), then you need to check out these options.
Moana Lani Spa's Valentine's Celebration Package
Price: $699
If a spa package, which includes a Heavenly Spa Signature Massage in a private oceanfront couples suite and a luxurious bath in a private whirlpool tub paired with truffles and Champagne doesn't sound romantic enough, don't worry. Moana Lani Spa, in Waikiki, has your back. The hotel's Valentine's Day package, which starts with the aforementioned spa activities, also includes a dinner for two at the Beachhouse at the Moana, prepared by chef de cuisine Colin Sato, who will start diners with a chilled shrimp cocktail and crab cake appetizer before moving on to the main course of beef filet and lobster tail. To reserve, call Moana Lani Spa at (808) 237-2535 or email moanalanispa@westin.com.
Valentine's Day at Turtle Bay Resort
Price: $435/$465
We've all heard the phrase, keep it simple stupid, but what if you … didn't? What if you, instead, purchased a ticket for every Valentine's Day activity the Turtle Bay Resort on Oahu offers? Well, you'd end up with a pretty magical day, starting with a private hourlong sunset horseback ride ($250) along the coast. Afterward, sit down with your honey at Paakai for their special Valentine's Day menu ($95, or $125 with wine pairing). Finally, get your dancing shoes on for a night at the bar, specifically Surfer The Bar, where New Zealand reggae band Katchafire will be performing all night long ($45 general admission). To reserve, visit its website here or call (866) 475-2567.
Sweetheart Rocks at the Four Seasons Resort Lanai
Price: $830
Nothing says romance like a romantic spa day, and the Four Seasons Resort Lanai has taken that idea to heart, specifically the Lanai landmark, Sweetheart Rock, or Puu Pehe in olelo Hawaii (Hawaiian language). The luxury resort's spa package starts with a half-hour Salt of the Earth body scrub, followed by a 90-minute Oceanic Stone Lomi Lomi Massage. The last part of this grandiose package is a hike to see Puu Pehe, 150 feet off the coast. To reserve, visit its website here or call (808) 565-2000.
Silver Jubilee Package at The Westin Hapuna Beach Resort
Price: $25,000
Yeah, you read the price right. The Westin Hapuna Beach Resort's Silver Jubilee Package costs a whopping 25 grand. What you get from this deal would make for the Valentine's Day—and trip—of a lifetime. First, you'll be enjoying 7 nights and 8 days at one of The Westin Hapuna Beach Resort's magnificent suites.
Follow that up with a Jeep rental car, a helicopter to take you to and from the Kona Airport to The Westin Hapuna Beach Resort, unlimited gold at Hapuna Golf and Mauna Kea Golf, a private cooking class followed by a romantic dinner for two, and so, so much more. So if you've got the cash to spare, and want to show your significant other that you love them in the most extravagant way possible, then this is a great option. To reserve, visit its website or call (808) 880-1111.