4 Old-School Favorites on Hawai'i Island
These beloved restaurants on the Big Island are a step back in time.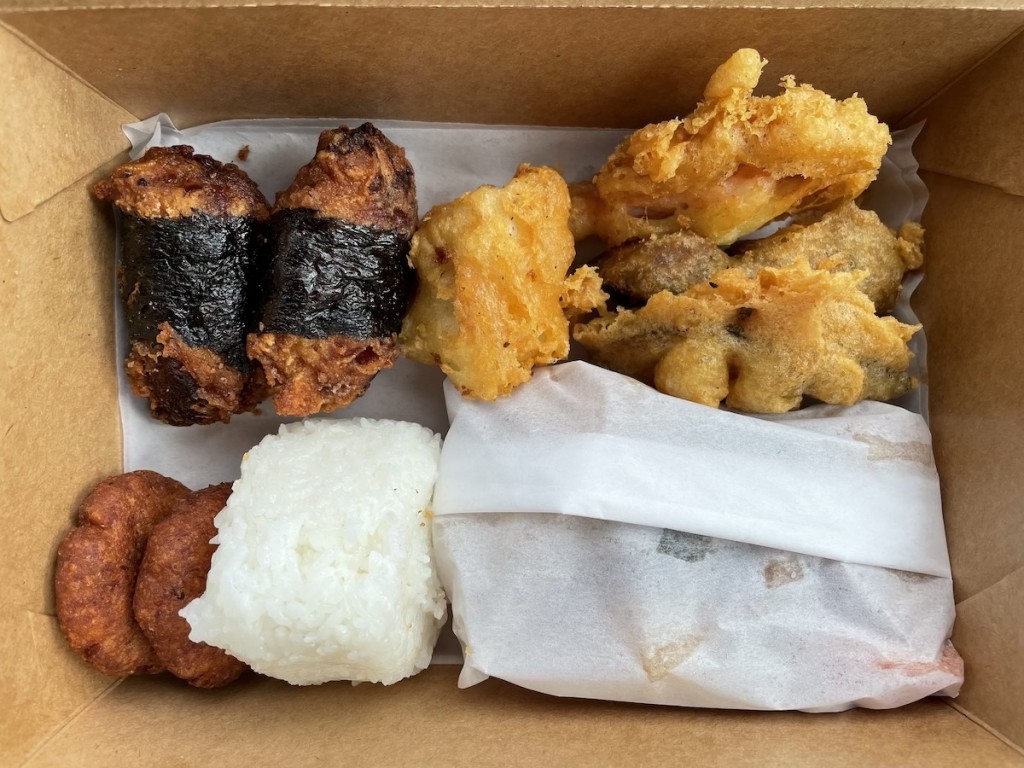 On Hawai'i Island, you'll find some of the state's oldest eateries, places preserved in amber, where the decor and menu have changed little over the decades. Many are helmed by the third or fourth generations of the founders, now feeding the third or fourth generation of customers. Here are four favorites that feel like a step back in time.
Manago Hotel
Manago Hotel began in 1917 and is home to the oldest continuously running restaurant in Hawai'i. The pork chops are the main draw, pan-fried until golden in a cast iron pan dating back to the '20s. The menu hasn't changed much over the decades, offering about a dozen items including liver and onions and hamburger steak, but it's also an unexpected place for uncommon local seafood, such as ʻōpelu (mackerel scad) or akule (big-eyed scad) when available. A recent special offered lehi, a local snapper, pan-fried simply in butter. All entrees come with a large bowl heaped with rice and an assortment of side dishes that almost always includes limu (seaweed) namasu, a pickled seaweed salad that's almost as famous as Manago's pork chops.
82-6155 Hawaiʻi Belt Rd, Captain Cook, Hawai'i Island, (808) 323-2642, managohotel.com
Teshima Restaurant
Teshima started as a general store in 1929 until its owner, Mary Shizuko Teshima, got bored and decided to start making and serving ice cream (back before electricity or freezers was common, requiring hauling in 100 pounds of ice from Hilo daily). Ice cream led to a soda fountain which led to hamburgers—and then in 1957, she built a full-fledged restaurant and brought in a Japan-trained chef for the menu that's still largely intact today. Favorites include the No. 3 Teishoku, with sashimi, sukiyaki and Teshima's famous shrimp tempura, delicately fried, all served on a lacquered tray. During the pandemic, the fourth generation took the downtime to refresh the space, but the old-school feel remains with the shoji shutters over the windows and red booths and photos of "Grandma Teshima," as she was known, hung on the walls.
79-7251 Hawaiʻi Belt Rd, Kealakekua, Hawai'i Island, (808) 322-9140, teshimarestaurant.com
Kawamoto Store
The Kawamoto Store, dating back to 1947, is one of Hawai'i's classic okazuya, Japanese-style delis that are vestiges of the plantation days when workers would stop by to pick up food before work. Even today, it's still best to come early for the best variety. Point and choose from the prepared side dishes arranged behind the glass case. The workers greet regulars by their first name as they load fried corned beef patties, fried nuggets of ʻono, nori-wrapped chicken, stir-fried noodles and Spam musubi into paper-lined white boxes. There's no seating here, but the food carries well for a beach or park picnic.
784 Kīlauea Ave., Hilo, Hawai'i Island, (808) 935-8209, kawamotostore.com
The Seaside Restaurant and Aqua Farm
In 1926, Seiichi Nakagawa took over the private Seaside Club, and 20 years later, when the Hilo tsunami destroyed it, he moved it to its current property with a 30-acre fishpond. For decades, the restaurant focused on the Seaside Club's chicken and mullet straight from the pond—now, the third generation has ushered in Pacific Rim dishes and an expanded dining room. But almost every seat has a view of the fishponds and the manmade islands with Japanese-style gazebos. The chicken and mullet are no longer on the menu, but some mullet still find their way in the fishponds, so if you call in advance and are lucky, you can still have a taste of the past.
1790 Kalaniana'ole St., Hilo, Hawai'i Island, (808) 935-8825, seasidehilo.square.site