4 spots where Hawaii locals go to SUP
We invented the sport of stand up paddling. So, naturally, we know the best places to engage in it.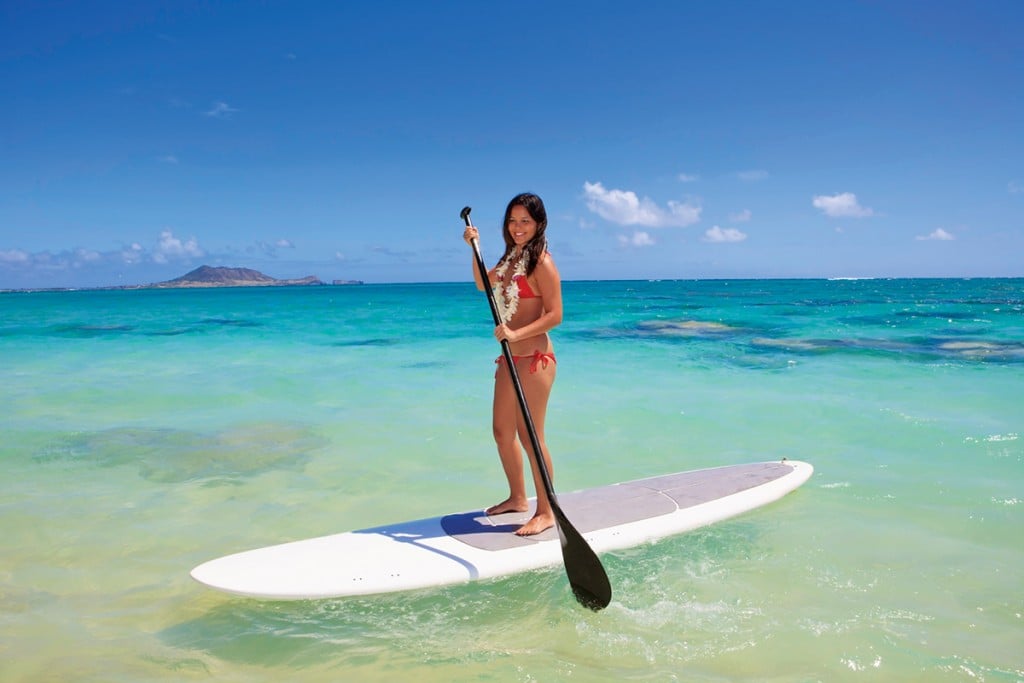 Not quite into surfing? Here's a gentler alternative.
Stand up paddle boarding (SUP) as we know today is said to have originated in Hawaii, so it's no wonder locals know the best, calmest waters to paddle out in. Try out these spots for some leisurely exploration.
Ala Moana Beach Park (Oahu)
A calm, protected lagoon makes the water here perfect for novices. More advanced boarders paddle out to the beach's outer reef to ride surf breaks.
Kailua Beach Park (Oahu)
Destination is the motivation here in the form of Popoia Island, a flat, 4-acre offshore islet about a quarter-mile from the beach, which boarders flock to for rest, easy exploring or as a turn-around point.
Launiupoko Beach Park (Maui)
The friendly surf at this sandy beach south of Lahaina attracts surfers and stand-up paddleboarders.
Kealakekua Bay (Big Island)
Stand-up paddleboarders who frequent this protected marine conservation district teeming with tropical fish and vibrant coral reefs often arrive with snorkel gear.