5 beauty products starring Hawaii foods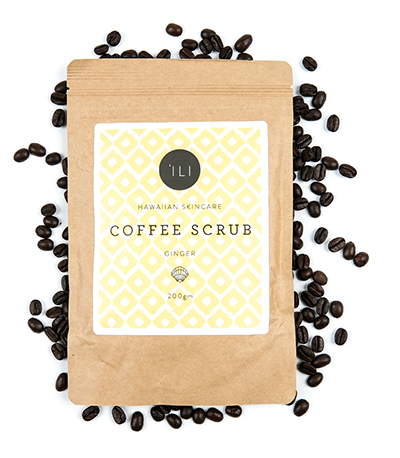 Your favorite Hawaii foods star in these lines of beauty products and create a deliciously nutritious combination for your skin.
Ginger Coffee Scrub
Washing your body from head to toe with a coffee scrub is very fun, and just as messy as it sounds. But, the aroma from this invigorating blend of Hawaii-grown coffee will wake you up in the morning, and you'll feel a softer, smoother difference in your skin. $22. Ili Hawaiian Scrub, iliscrub.com.
Chocolate Organic Cacao Soap
This soap, made with real chocolate from Oahu maker Madre Chocolate, smells good enough to eat (we don't recommend that). It's a simple way to incorporate daily exfoliation and moisturizer into your skincare routine. $8.50. The Indigenous Soap Co., indigenousoap.com.
Seaweed Cream Cleanser
As weird and slimy as this may seem, it's actually sweet smelling, light and turned out to be one of our favorites. Seaweed from Maui is mixed with aloe to create a barrier that locks in moisture on the face and neck. It can also be used as a substitute for shaving lotion. $46. Mermaid Beauty Skin Care, (808) 283-9230, mermaidbeautyskincare.com.
Kukui Nut Oil
A little drop of this goes a long way and doesn't leave skin feeling sticky or greasy. It's powerful enough to soothe sunburns, dry skin and de-frizz certain hair types, and it's gentle enough to use for eye-makeup removal. $18. Hawaiian Bath and Body, (808) 637-8400, hawaiianbathbody.com.
Coconut Body Butter
This rich, coconut body butter is an easy way to feel pampered before you start your day. It quickly absorbs into the skin and its long-lasting moisturizing effect leaves skin feeling soft and hydrated. $29. Ola Tropical Apothecary, (808) 959-2358, hawaiianbodyproducts.com.