5 of our favorite Hawaii books
Whether you're on a beach in the Islands or trying to warm up on a snowy Midwest evening, here are a few books to unwind with.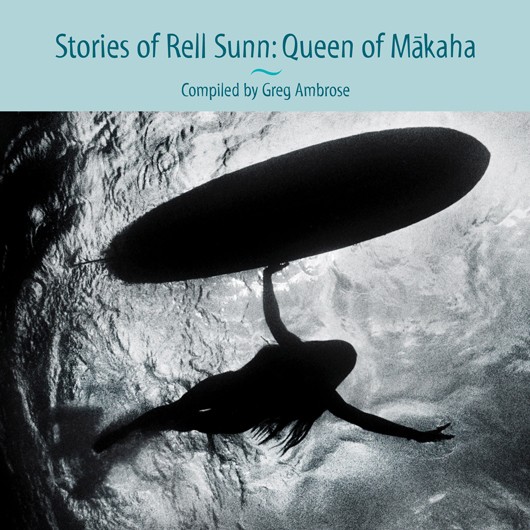 Whether you're on a beach somewhere in the Islands, or trying to warm up at home on a snowy Midwest evening, sometimes the best way to unwind after a long day is settling down with a great book. And why not a great book from Hawaii?
Here's a rundown of five of our favorites from recent years (in no particular order):
1. "Stories of Rell Sunn: Queen of Makaha"
by Greg Ambrose
Bess Press, 176 pp.
www.besspress.com
An intimate collection of stories and photos recounting the life of Makaha surfer Rell Sunn, Ambrose's book tugs at the heartstrings while offering a rare glimpse into the life of the famed lifeguard, diver and women's surfing pioneer. An all-around water woman, Sunn helped establish the Women's Professional Surfing Association and the women's pro surfing tour. She passed away in 1998 from breast cancer, at age 47, fighting the disease as hard as she fought waves. Sunn's legacy lives on in this much-recommended book.

Hawaii beach expert Clark's latest water-inspired read, out this month, chronicles the history of surfing in the Islands, narrated primarily by native Hawaiians who wrote for the Hawaiian-language newspapers of the 1800s. Clark (pictured, above) is a surfer, former lifeguard, retired deputy fire chief and author of seven of the most thoroughly researched books we've seen on Hawaii's beaches. In Hawaiian Surfing, Clark brings his exhaustive research skills to the sport of surfing, from the history of Hawaii's multitude of surf-riding sports to a English-Hawaiian dictionary of surfing terms and an index of Hawaii surf spots.
(Check out Clark's list of Hawaii's best swimming beaches, compiled for HawaiiMagazine.com.)

3."The Blue Tomato: The Inspirations Behind the Cuisine of Alan Wong"
by Alan Wong, with Arnold Hiura
Watermark Publishing, 284 pp.
www.thebluetomato.net
Imagine peeking into the mind of your favorite Hawaii chef — and getting recipes to all of his greatest dishes, too. That's exactly what Wong's The Blue Tomato offers, with dozens of colorful photos of the James Beard award-winning chef's dishes in both preparation and finished stages. But more than mere cookbook, The Blue Tomato also takes readers on a personal journey with Wong, who shares travel anecdotes and stories, culinary knowledge, his own photography and sources of his culinary inspiration. Plus, Wong's book is the only way you'll get your hands on the recipe for his popular Li Hing Mui Dressing.

Based on historical events, Anshu tells the story of a pregnant, unmarried Hilo teenager, Himiko Aoki, who is sent to live with relatives in Tokyo in 1941, right before the outbreak of World War II. Once in Japan, her Japanese-American identity quickly clashes with the country's cultural norms. The conclusion of the Pacific War at Hiroshima ushers in an even more poignant struggle for Himiko—this time, simply to survive. Anshu is an excellent first novel from Hilo-born Kono, who teaches composition and creative writing at Oahu's Leeward Community College and has published two books of poetry, Hilo Rains and Tsunami Years.

A fully updated edition of the award-winning guidebook, which, upon its publication in the early 1990s, raised awareness about Oahu's culturally significant ancient sites. Besides additional sites not included in the previous edition, this revised, full-color edition of Ancient Sites also includes expanded descriptions highlighting the features, legends and archaeology of more than 50 Oahu sites. Organized for readers interested in actually finding the sites, the book separates sites by Oahu regions and includes directions, maps and photos. Other chapters describe facets of Hawaiian culture and types of Hawaiian sites—from heiau (temples), cave and rock shelters to petroglyphs, pohaku (sacred stones) and fishponds.