5 spots to see Hawaii's unique art and culture
Where to experience the art and culture of Hawaii, from traditional to urban.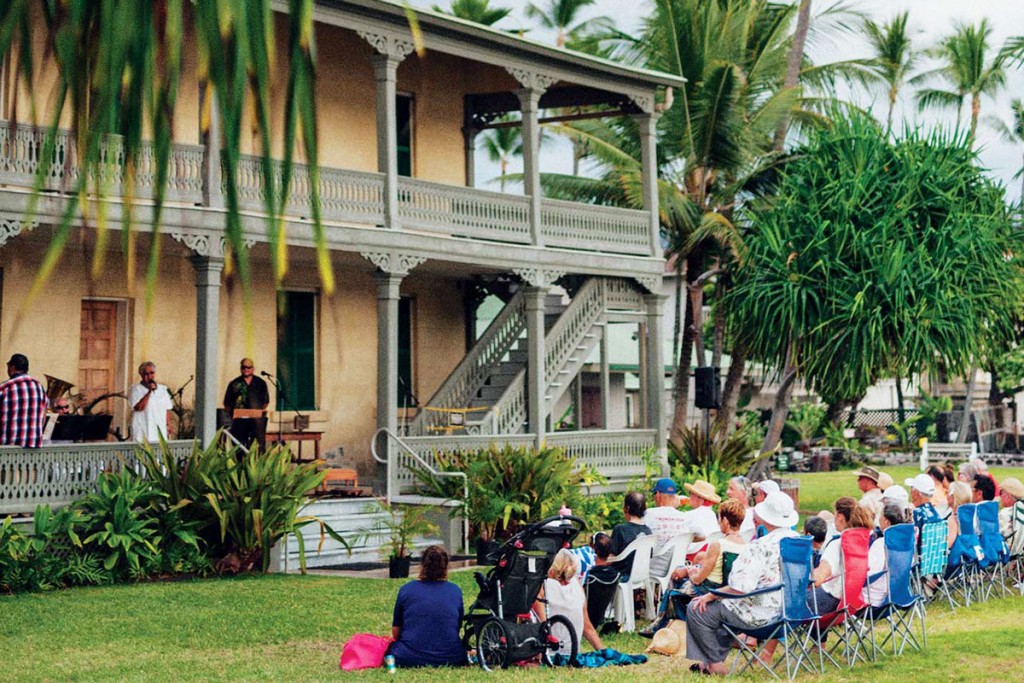 Looking for a great way to experience the art, architecture and culture of Hawaii—from traditional to urban? Here are a few local-recommended places to start.
Palace serenade
Learn about Hawaiian royalty on the Big Island during the Victorian era at Kona's Hulihee Palace. Former Governor of Hawaii Island John Adams Kuakini had the lava rock, coral lime mortar and ohia timber house built in 1838. One Sunday out of the month, the palace puts on a day of cultural events, including performances by local halau hula (dance troupes). 5-5718 Alii Dr., Kailua-Kona, Hawaii Island, (808) 329-1877, huliheepalace.net.
Honolulu's unexpected street art
Each spring, urban artists from every corner of the globe descend on Honolulu's Kakaako district for the annual event known as Pow! Wow! Hawaii. Onlookers can watch the flurry of activity, which includes artist workshops, film screenings, concerts, gallery shows and the creation of dozens of giant, colorful murals throughout the neighborhood. At week's end, what's left behind is an incredible museum of street art (and photo ops) that remain for a year before being painted over. Honolulu, Oahu, powwowhawaii.com
Local art by local artists
Makawao is a thriving arts community. This cozy town is chock-full of art galleries but one stands out: Viewpoints. You won't find the usual ticky-tacky tourist trappings here. The gallery features work made by Hawaii artists, many of them from Maui, and has changing, curated exhibitions. On a recent visit we saw oil paintings, intricately designed kapa (barkcloth), glasswork and more. 3620 Baldwin Ave., Makawao, Maui, (808) 572-5979, viewpointsgallerymaui.com.
Make art in a Makawao mansion
Visiting the Hui Noeau Visual Arts Center is like stepping back in time. Pull up to the Makawao estate and you'll come across beautiful manicured grounds and an eggshell-colored house built in 1917 and owned by Harry Baldwin and Ethel Baldwin, the Hui's founder. It has since been lovingly converted into a community arts center for the visual arts. For a more in-depth experience, take one of the Hui's workshops, where you learn to make haku lei, weave lauhala and more. 2841 Baldwin Ave., Makawao, Maui, (808) 572-6560, huinoeau.com.
Liljestrand chill
Almost 60 years later and the Ossipoff-designed home of transplanted doctor Howard Liljestrand and his wife, Betty, remains a marvel, and largely unchanged. It features midcentury modern rooms and lanai (porch), and a panoramic view of Oahu's south shore from its Mount Tantalus perch. Design and architecture nerds will drool, and so will scouts looking for unique event venues with amazing views. 3300 Tantalus Dr., Honolulu, Oahu, (808) 537-3116, liljestrandhouse.org.