5 Tips for Seeing Oahu's Honolulu City Lights
How to get there, what to eat and how to get the most enjoyment out of the annual Hawaii holiday experience.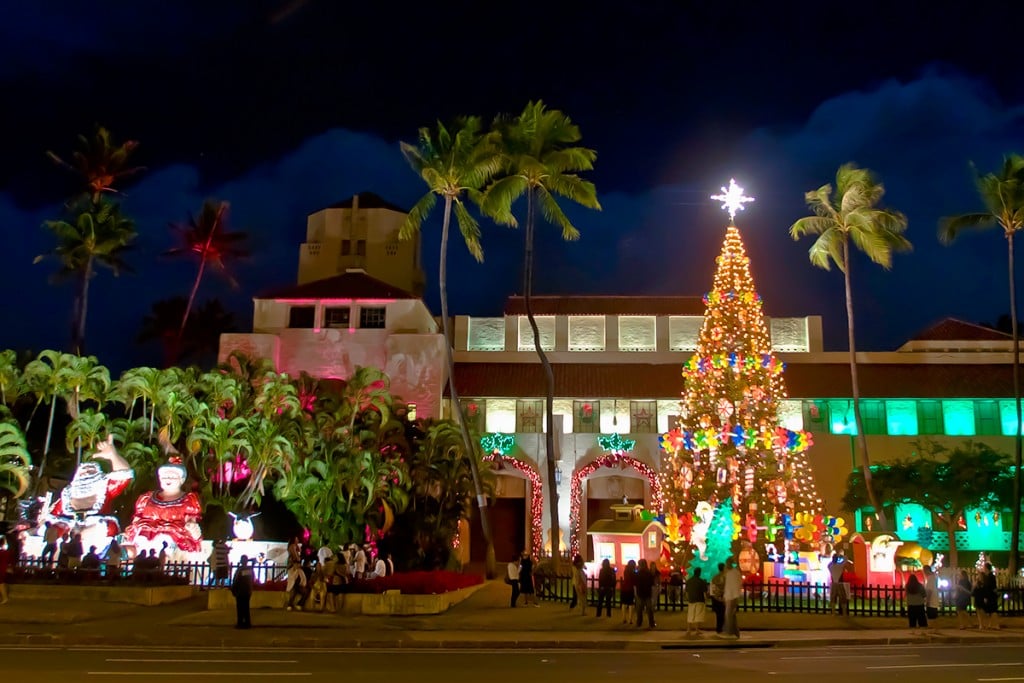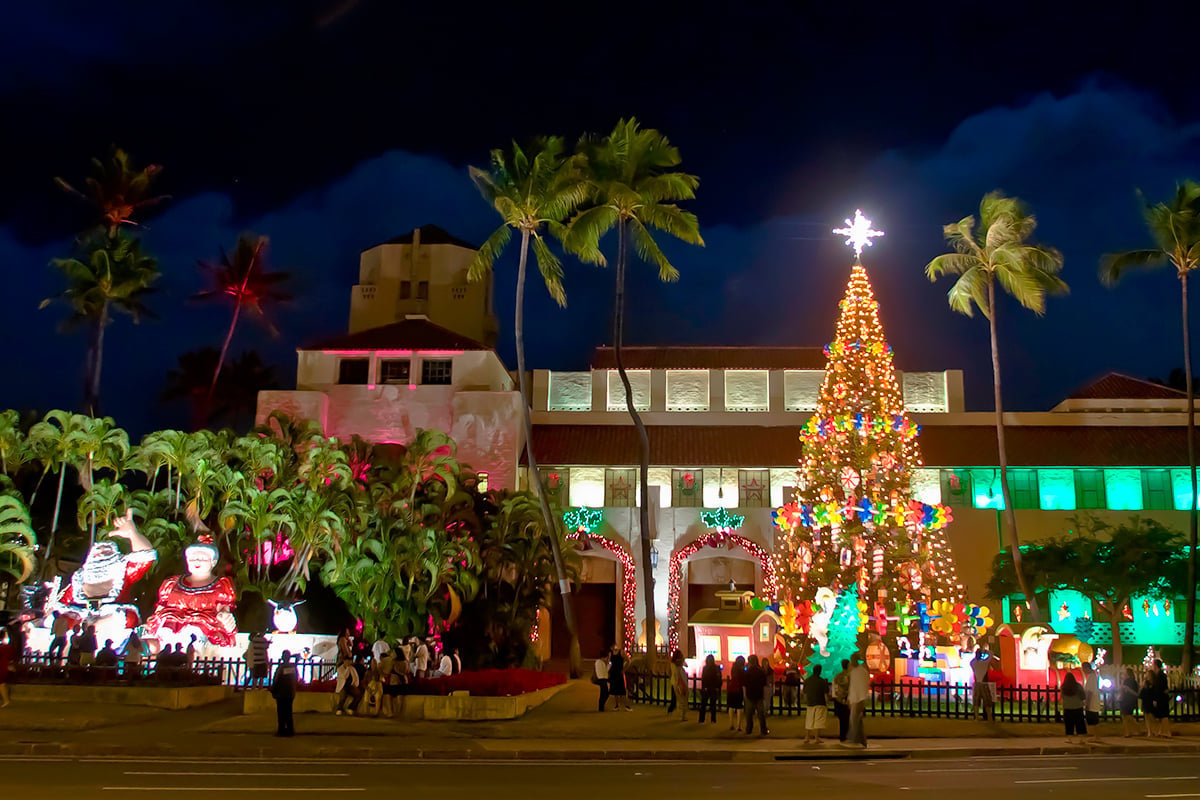 It may not be cold outside and most places in the islands will never have a white Christmas, but here in Hawaii, we celebrate Christmas with plenty of cheer. Honolulu's signature monthlong annual holiday celebration, Honolulu City Lights, is the place to go in December if you're on Oahu. It's where you can walk through an array of larger-than-life Christmas-themed displays and say "aloha" to giant, Hawaii-kine versions of Mr. and Mrs. Claus, all set up around Honolulu Hale, the official city government center in Honolulu's Downtown district. Here are a few tips on how to get there, what to eat and how to get the most enjoyment out of the experience, which kicks off on Dec. 7.
1. Don't Let Traffic Ruin your Christmas Cheer
Even the holliest, jolliest drivers will have their patience tested when trying to navigate the vehicular kludge that forms during the Honolulu City Lights opening night festivities. If you want to avoid becoming a Grinch, consider leaving your sleigh at home and using Uber or Lyft to get dropped off near Honolulu Hale.
2. Expect a Holiday Feast
Try not to fill up on eggnog and fruitcake if you're planning to attend Honolulu City Lights' opening night, since there will also be food trucks serving tasty local treats. However, expect a line for the malasada truck, which is notorious for having a longer queue than any of the others—sometimes even longer than the event's light displays.
3. Sled on over to Tamarind Park
If you want to catch the Public Workers Electric Light Parade, but don't want to be caught in a blizzard of other onlookers, try heading farther into Honolulu's Downtown district. Tamarind Park (1001 Bishop St.) is a great place to watch the parade pass by, and you won't have to bank on a Christmas miracle to get a front-row seat.
4. Make a Cup of Hot Chocolate and Stay Home
As much fun as it is to attend the Honolulu City Lights opening celebration in person, it also takes a lot of effort. If you're just looking to wear your comfiest Christmas sweater and cuddle on the couch with loved ones—cup of hot chocolate in hand—you'll be pleased to know that the festivities and parade will be broadcast on local TV network ʻŌlelo.
5. Weeknights are just as Merry
If you can't make it to opening night, don't fret. The ornaments and displays stay up until the end of December, and by then, the crowds are just a fraction of what they are during the display's first night. If you really want to escape the hubbub, avoid the weekends and get your photo op with Santa on a weeknight when there's significantly less foot traffic.
Opening night festivities are on Saturday, December 7 with a block party at 4 p.m. at Honolulu Hale featuring food booths and keiki rides, followed by the electric light parade at 6 p.m. and tree lighting ceremony at 6:30 p.m. Open daily from 8 a.m. to 11 p.m., including on Christmas Day, through Dec. 29. For more information and special events, visit honolulucitylights.org.