5 versions of 'Mele Kalikimaka' that beat Bing Crosby's
Sometimes you need something different for the holidays.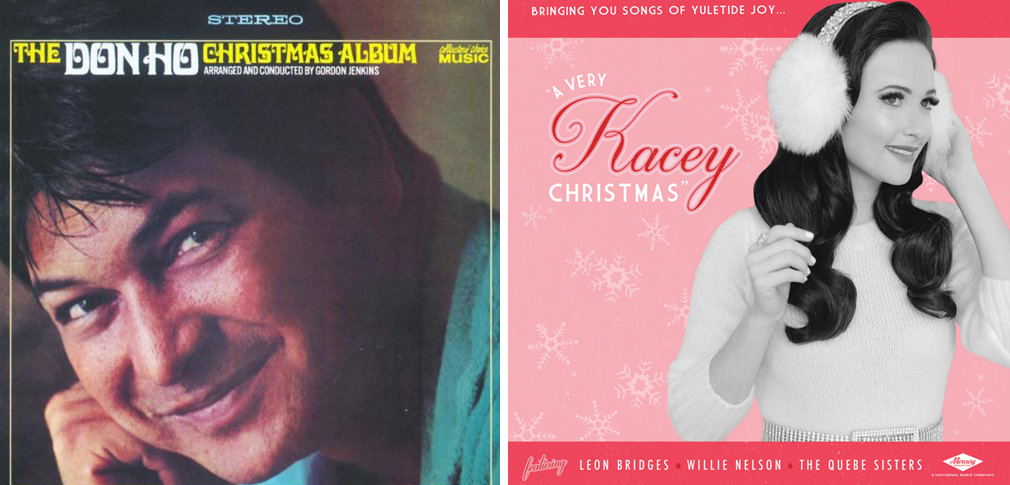 "Mele Kalikimaka" is the rebel of popular Christmas tunes.
Written by Hawaii composer Robert Alexander Anderson in 1949, its lyrics croon of a bright green winter land where palm trees sway under shining sun and stars. It mentions snow exactly zero times.
For many, the song is associated with Bing Crosby. It's the jaunty, steel-guitared counterpart to the melancholic, orchestrated "White Christmas," Crosby's other holiday hit. If "White Christmas" is about dwelling on the past, "Mele Kalikimaka" is about enjoying the present, man.
If you're sick of Bing, these five takes on Hawai'i's contribution to the Christmas canon will help you cope with winter, whether yours is snow white or palm tree green.
1. Kacy Musgraves
Musgraves is a rebel in her own right, bringing country music into the 21st century with lyrics that would make a sailor blush.
Playlist Perks: Nashville twang
Steel guitar that won't quit!
Thigh slapping, whistling, "ooh-ahhs"
2. Arthur Lyman
McKinley High's Arthur Lyman was a vibraphonist and marimbist who helped popularize Polynesian-inspired jazz in the 50s and 60s.
Playlist Perks:
Jazz ukulele
Vibraphone!
When those drums kick in…
3. Dead Meadow
Washington D.C.'s Dead Meadow fuses the genres of death metal, psychedelic rock and acid rock to forge a holiday tune that would warm the heart of the Devil himself.
Playlist Perks:
Whoa, man. Trippy…
Echoing guitars
Phantom vocals
4. Poi Dog Pondering
Founded in the early 80s by Hawai'i's Frank Orrall, the band's name reflects its eclectic musical style.
Playlist Perks:
"is the 'TING to say…"
Brass band polka!
Fiddle and saxophone solos, oh my!
5. Don Ho
The don of contemporary Hawaii music. Just ask your aunty from the mainland.
Playlist Perks:
Don Ho
THE Don Ho
Donald Tai Loy "Don" Ho