7 Things to Know About What You Can Bring Into and Take Out of Hawaii
A few Hawaii Department of Agriculture guidelines the traveler should be aware of.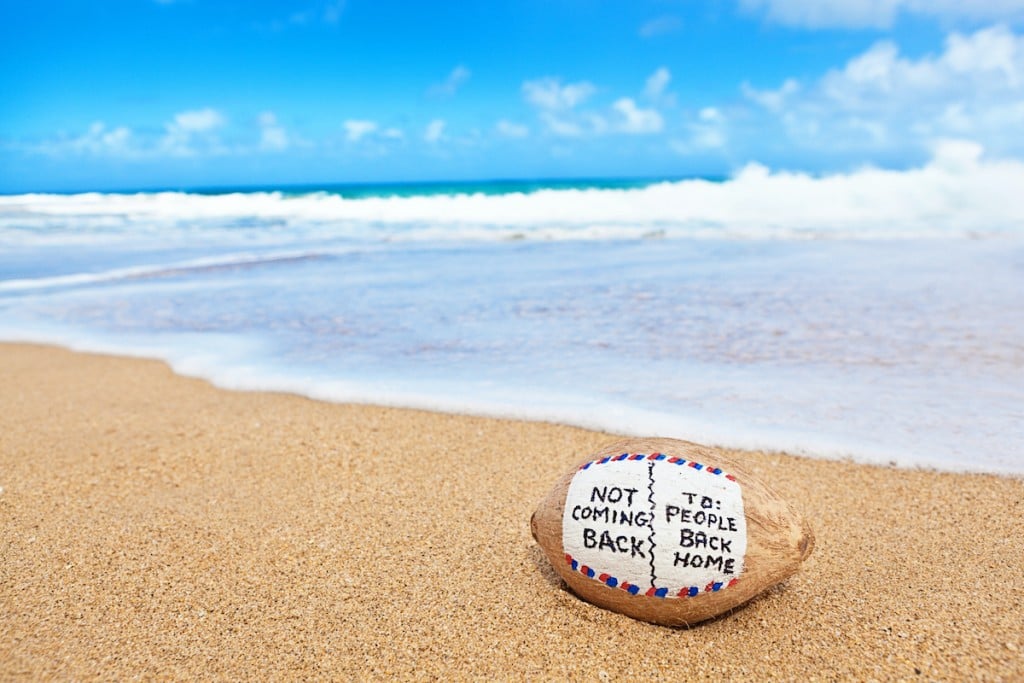 The Hawaiian Islands are one of the most geographically remote places on Earth. Separated from the U.S. Mainland by nearly 2,400 miles of open ocean, and by 3,850 miles from its nearest Asiatic landfall in Japan, the Islands are home to unique plants and animals as well as several hundred years worth of geographically isolated, introduced species.
In an attempt to maintain ecological balance and restrict the introduction of potentially harmful or disease-carrying new species, the Hawaii Department of Agriculture carefully monitors what comes into the state.
For the traveler, that means that even though you may be coming to Hawaii from another part of the U.S., you'll be subject to agricultural inspections not dissimilar to foreign border patrol. And, when you leave Hawaii, you're subject to yet another set of rules set forth by the U.S. Department of Agriculture (USDA).
(For travelers that are visiting from outside of the U.S., you're still subject to the Hawaii state rules as well as those of the U.S. Customs and Border Protections Agency.)
We called Hawaii Dept. of Ag. Plant Import Specialist Lance Sakaino and scoured the websites of the Hawaii State Department of Agriculture, the USDA and the CBP to compile these seven useful tips for the average traveler heading to and from Hawaii:
1. You can take pineapples out, but you can't bring them in.
And, why would you want to, really? If you are coming from the U.S. Mainland to Hawaii, you'll be subject to the state's agricultural rules and inspections. Contrary to popular belief, most other cut plants (not in soil and that are insect and disease free) can be brought into the state.
Notable exceptions exist for plants that have thriving populations here (things such as pineapple plants and bromeliad plants and fruits, passion fruit plants and seeds, taro and darsheen, coconuts, coffee plants and plant parts including seeds and palm plants), and other agricultural plants that can be grown from their commonly transported form (things like cruciferous root vegetables (think radishes and rutabaga), corn on the cob and some grains). Orchid plants require an import permit and certificate of origin. And, generally speaking, if the HI DOA can't readily identify it—it's not coming in.
2. That apple you packed in your bag for the plane but didn't finish is OK to bring into Hawaii.
Your orange, however, might not be. Citrus and pulpy fruits from Florida and Puerto Rico, due to the presence of the Caribbean fruit fly, are a no-no. If you can prove that your orange is actually from California, or that it was subject to fumigation, then it's welcome in the state of Hawaii. (If you're not sure what proof is needed—a grocery store sticker may not pass muster—call or email the Hawaii Dept. of Ag at 808-973-9560, hdoa.info@hawaii.gov).
3. If you're just coming for vacation, Fido and Fluffy should probably stay at home.
A whole post could be written on the ins and outs of importing pets to Hawaii. Suffice it to say that the process is not an easy one. Because rabies is not present in Hawaii, all dogs and cats—whether here for a visit or to stay—are subject to strict rules that you would be wise not to break (importing an illegal animal carries a penalty of up to three years in prison and fines up to $500,000). If you still insist on traveling with your furry friend, you may be required to enter the state through Honolulu's airport only and you'll even want to schedule your flight to arrive by a certain time, otherwise your pet could be held by inspection agents. Be sure to read about the paperwork, waiting periods and quarantines you'll need to prepare for the trip on the State of Hawaii's Animal Industry Division quarantine page.
Guide dogs and service animals are, of course, allowed into Hawaii, but must have passed rabies tests in advance and have a "standard health certificate issued not more than 30 days prior to arrival in Hawaii," among other things. Be sure to read all the rules and guidelines for traveling with your guide or service animal to Hawaii.
4. Your beef jerky from Trader Joes can come, but maybe not your jar of French foie gras.
According to the State of Hawaii's Plant Industry Division, most foods that are cooked, canned, frozen, commercially processed and/or packaged (including meat!) are welcome to Hawaii and do not need to be declared or inspected… if you purchased them in the U.S.A. If you're coming from another country, that's a different story. Whether you're flying directly from a foreign country, or transiting through another U.S. destination before arriving in Hawaii, products you bring with you are subject to U.S. Customs and Border Patrol regulations. Read their guidelines on traveling with food for personal use.
5. Those flower lei from your friend's Hawaii wedding? You can take them home… usually.
Be sure to ask the lei maker there are any citrus plant parts incorporated in the lei. Citrus flowers, leaves or other parts of any citrus plant are not allowed. Other restricted lei plants? Gardenia, jade vine or Mauna Loa. Read the U.S. Department of Agriculture's fact sheet on transporting lei for more information.
6. Around the Christmas holiday, you can bring parts of—or even whole—pine trees to Hawaii to help you celebrate.
Though, you'd probably be better off buying from a local, certified Christmas tree retailer than paying the shipping fees on a single, whole tree. You're only allowed to bring in pine plants and parts in that magic, Christmasy window of Oct. 20 to Dec. 31. You'll need a certificate of origin (from the department of agriculture equivalent from the state where the tree was grown), and, in some cases, a certificate of treatment is needed as well. For specific questions, call or email the Hawaii Dept. of Ag at (808) 973-9560, hdoa.info@hawaii.gov.
7. If you plan to Island hop, there are rules governing what you can take between the Hawaiian Islands, too.
For example, you can't take banana plants or parts (the fruit is OK) from Oahu or North and South Kona to other parts of the state due to a virus. And taro plants can't be taken off Hawaii Island.