8 Waikiki Sweets You've Got To Try
Try these Hawaii snacks on the Waikiki strip for the best ways to get your sugar high.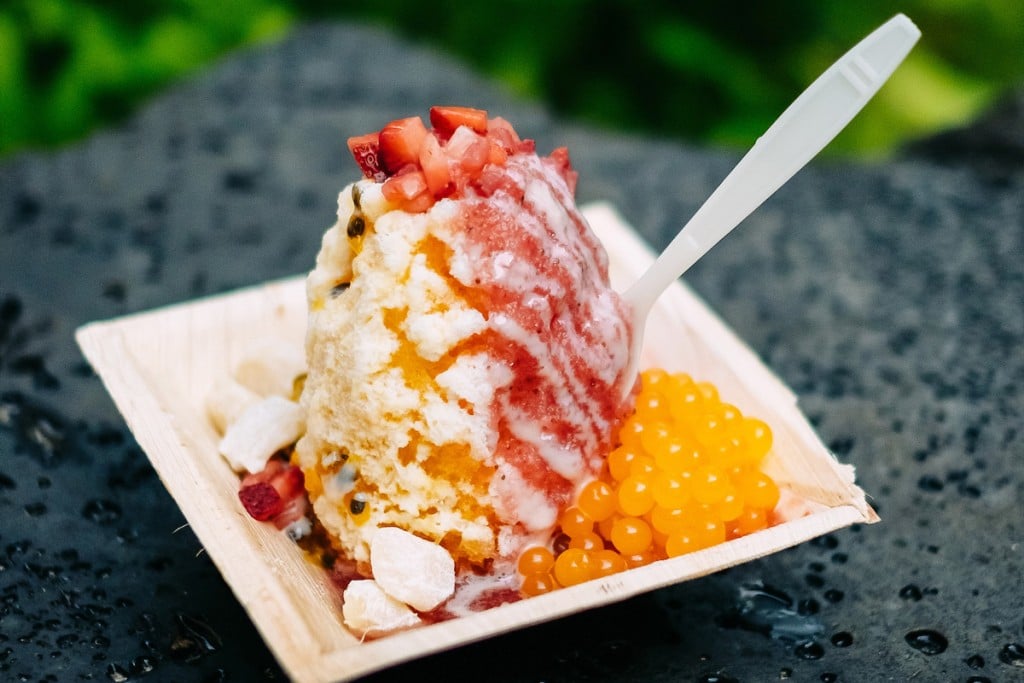 Craving something sweet? Don't worry, we've got you covered. Try these tropical snacks on the Waikiki strip for the best ways to get your sugar high.
MoDo doughnuts
The Japanese-style mochi doughnuts have a chewy consistency with unique flavors, such as black sesame, lilikoi (passion fruit) and matcha. Mitsuwa Marketplace, 2330 Kalakaua Ave., modohawaii.com
Pink Snowball
The cute confections at The Royal Hawaiian Bakery have everyone raving, with fresh-baked croissants, macadamia-nut sticky buns and its signature coconut-covered Pink Snowballs. 2259 Kalakaua Ave., royal-hawaiian.com. 
Uncle Tetsu
Uncle Tetsu's Japanese-style cheesecakes are super fluffy and lighter than air, with a texture similar to angel food cake, but slightly less sweet and more tart. Royal Hawaiian Center, 2233 Kalakaua Ave., uncletetsu-us.com.
Dole Whip
The pineapple-flavored Dole Whip soft serve is so popular that you don't even need to go to the Dole Plantation to get one. Find them at just about every hole-in-the-wall market in Waikiki.
Café Maiko
Homemade matcha served in a crispy cone is like nothing you've ever tasted before. Get a swirl of matcha and vanilla soft serve atop shave ice for the ultimate experience. 2310 Kuhio Ave., matchacafe-maiko.com/eng.
Henry's Place
A hole-in-the-wall just large enough for a refrigerator and cashier, Henry's Place is known for its Styrofoam cups filled with sorbets and ice creams in wild flavors. Guava ice cream or pineapple-mango sorbet, anyone? 234 Beach Walk.
Hula Pie
Duke's Waikiki's signature dessert, the Hula Pie, is a sugary collab of macadamia nut ice cream, toasted macadamia nuts, whipped cream and a chocolate cookie crust. 2335 Kalakaua Ave., dukeswaikiki.com.
Island Vintage Shave Ice
An upgrade to the traditional syrup-soaked shave ice in a cone, Island Vintage Shave Ice tops its frosty desserts with mochi, boba and fresh fruit. Royal Hawaiian Center, 2233 Kalakaua Ave.