A beachside hideaway on Oahu's North Shore
This home stands out with a contemporized island feel and wood accents.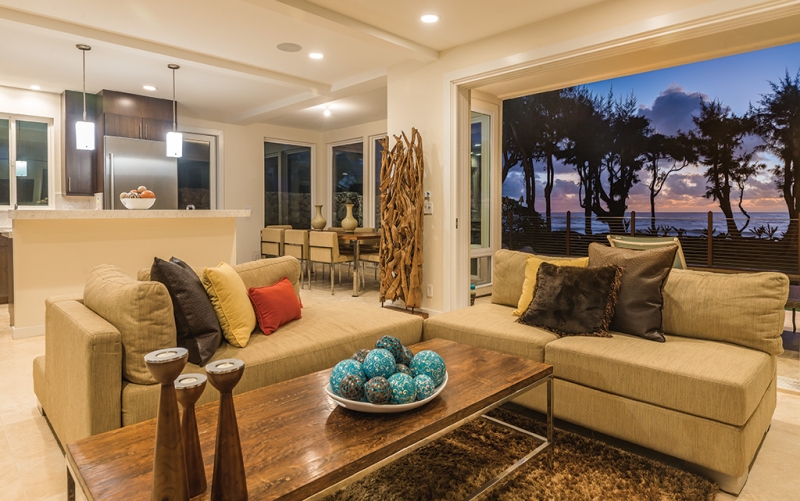 Long, long ago, the town of Laie once stood as a city of refuge – a safe haven from all other warriors and pursuers. Although much has changed since then, the laid-back country town remains to be a sanctuary for those looking to escape from the relentless demands of modern life. It's easy to see then, how this oceanfront property is able to capture the same sense of protection from the rest of the world – a veritable oasis set upon Oahu's northeastern shore.
The beautiful island home was developed by Donald Eovino, who worked closely with Homeworks Construction to design, permit and build it. Eovino called the collaboration "a good experience," noting that the pair has worked together on both business and personal building projects for more than 10 years.