A brilliantly designed Oahu home is this year's BIA-Hawaii award winner
Every room of the colorful, inviting home showcases the work of top professionals.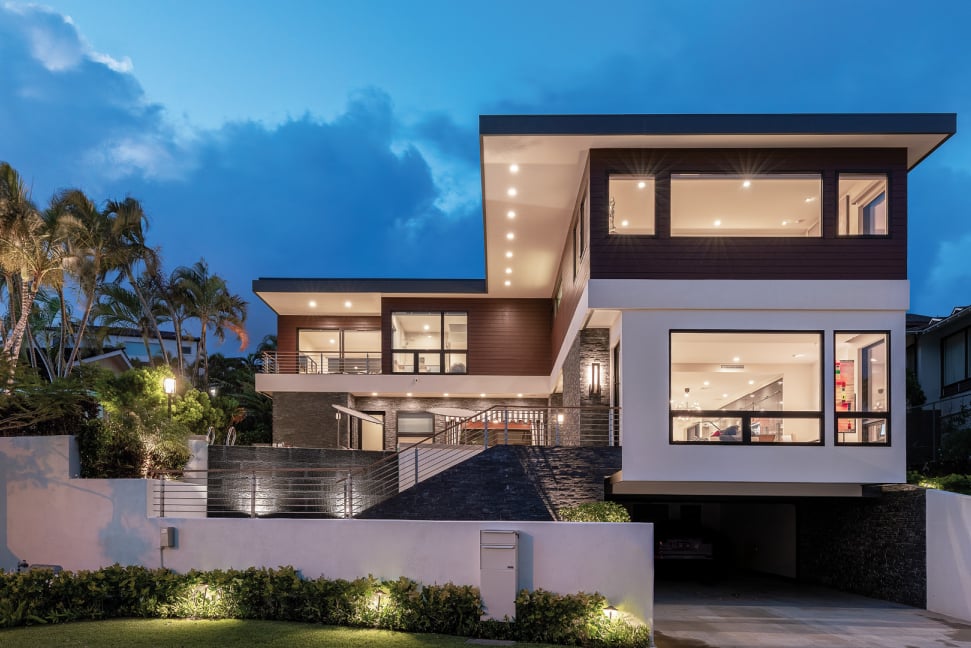 In a breezy hillside street in Waialae Iki, sidewalks dotted with manicured hedges and trimmed trees underscore the façade of a grand estate that gazes out at the ocean. The clean, modern lines of the residence combined with the use of wood, stone and stucco elements emanate an air of grace and poise.
This is home for one East Oahu family. The newly built property is a tour de force, showcasing the masterful skills of a few select professionals at the top of their games. "I wanted to be able to use every piece of the property, every square foot," says the homeowner. "I love to entertain, so it also had to be the kind of home that allowed for outdoor entertaining, and of course, we had to have a view of the ocean."