A foodie's guide to Hawaii
Standout spots not to miss on a culinary island-hopping trip.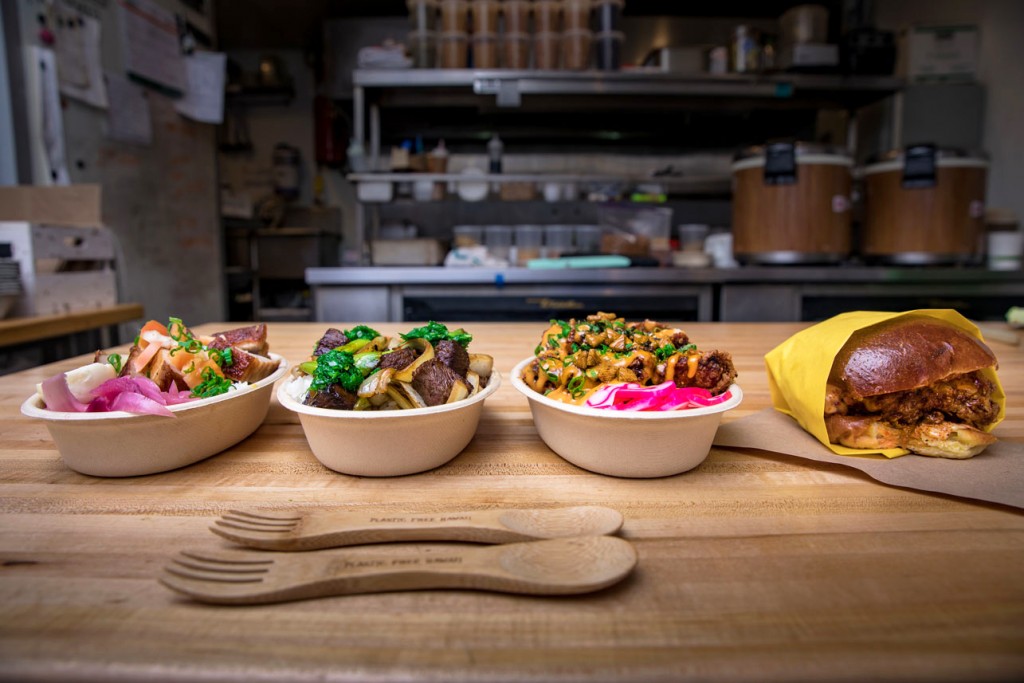 In our May/June issue of HAWAII Magazine, we asked members of our social media audience what their dream trip to Hawaii would be, and then helped plan it out.
"I want to go on a culinary trip to every island: Tasting the local flavors from the basic food trucks to Michelin-rated restaurants."
-Jennifer Vick Cox, Facebook
How to do it: Hawaii's diverse culinary history has made it a food lover's dream come true. We couldn't possibly include all of our favorite food destinations on this list. But we'll try.
On Oahu, the Vietnamese fusion restaurant Pig and The Lady has been attracting crowds since it opened in 2014—we can't get enough of its pho French dip. Upscale Hawaii Regional Cuisine star Alan Wong's should also make your list, as well as Hawaii-style mix-plate veteran Rainbow Drive-In, Leonard's Bakery for malasadas and Giovanni's North Shore shrimp truck.
On Maui, swing by the Upcountry Farmers Market on Saturday morning in Pukalani, where you can find seasonal Maui-grown produce and prepared food, or stop by Gazebo Restaurant in Napili for the best macadamia-nut pancakes you'll ever have. For lunch, it's off to chef Sheldon Simeon's popular Tin Roof restaurant to order a mochiko chicken bowl. Then, when you think the day can't get any better, top it off with an extraordinary fine-dining experience at The Restaurant at Hotel Wailea (make reservations for sunset).
On Hawaii Island, go to brunch at Holuakoa Gardens and Café and trust us when we tell you to order the brisket and eggs. Café 100 in Hilo is credited by some with inventing the first loco moco – dig into a bowl of comforting, carb-laden goodness here. Umekes Fishmarket Bar and Grill will satisfy your poke cravings with its famous bowls. And don't forget a stop at Two Ladies Kitchen for its strawberry or poha-berry mochi.
On Kauai, be ready to eat some of Hawaii's best shave ice to your heart's content. The Fresh Shave, Jojo's and Wailua Shave Ice should all be on your list. Stop in historic Hanapepe Town for a few bags of Taro Ko Farm chips. On the North Shore, in Anahola, you'll find Duane's Ono-Char Burgers, where we suggest you order the Local Girl, a teriyaki burger with swiss cheese and pineapple, cooked to perfection. Get your fill of history and local flavors with a visit to the Hoopulapula Haraguchi Rice Mill, Hawaii's only remaining rice mill, for a tour and tasting. In the evening, make dinner reservations at JO2, headed by Jean Marie Josselin, one of the island's most talked-about chefs.