A hidden Oahu sanctuary in the middle of the city
The busy surrounding neighborhood is silenced by innovative landscaping.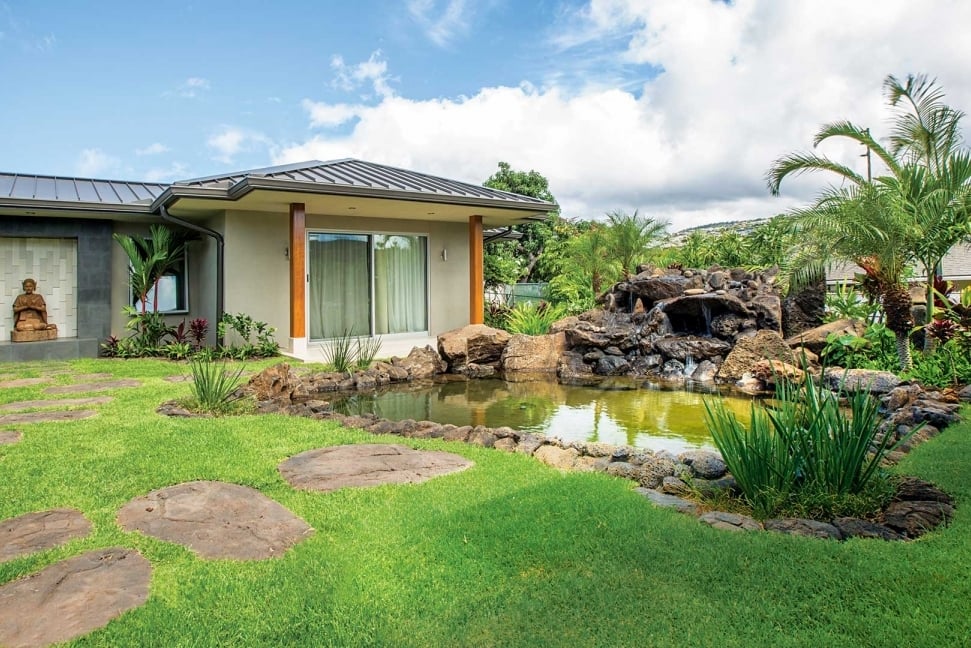 Step into the courtyard of this modern Hawaii home and you'd never know that one of Oahu's busiest malls is just across the street. No traffic noises — honking horns, revved up cars — all you hear is the sound of gurgling water, the breeze and an occasional chirping bird.
But it wasn't always this way. Peter Vincent Architects designed this new home to reflect a peaceful lifestyle, with an eye toward shutting out the busy surroundings and creating a centralized courtyard. "Peter Vincent Architects did an excellent job of helping me transform it into a Balinese-style home," says the homeowner. "Now we needed the landscape to complement that feel."
The homeowner turned to Gary Shinn of Hokuahi Lawns to design a new landscape with a focus on the courtyard. "I saw Gary's work in Hawaii Home + Remodeling and decided to give him a try," says the homeowner. "Once I met him, I never called anyone else."