A Kaimuki, Oahu Home is Reshaped for Multgenerational Living
The aging property, purchased in 1932, is now home to a family spanning three generations.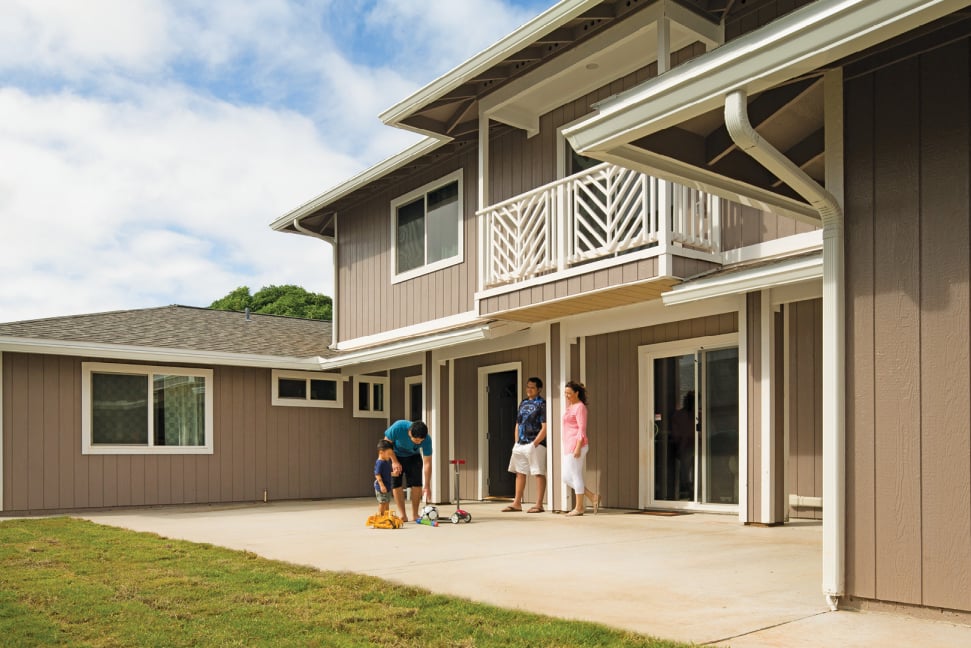 enture off the bustling thoroughfare of Waialae Avenue, crisscross down the cozy streets of Kaimuki and follow the sounds of joyous laughter to find Angela and Albert "Baba" Akiona with their family, bringing their newly completed home to life.
The original property, which was purchased by Baba's grandparents in 1932 for just $6,300, had grown weary and, after nearly 85 years, was beginning to show its age. "The roof went out and the piping underneath went out," Angela Akiona says. "We assessed it, tried figuring out the best way to do it, but you know it was just so old. We decided it was best to start new."
Being that the previous home was a hub for the family, the Akionas just knew that their new home would need to be one, too. It had to be a space that connected family members spanning three generations, while also being partitioned well enough to give each person the privacy they required.