A nostalgic makeover for an old Manoa home
A family of four restores an old Manoa house with historic flair and modern touches.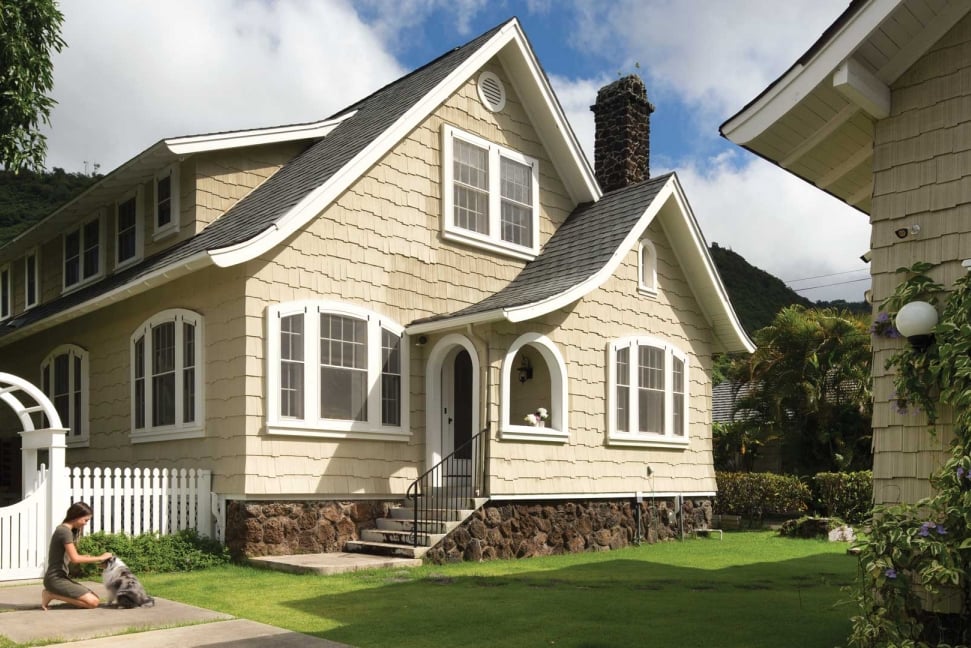 This old Manoa house is exactly what Kat and Aaron Wallen had been looking for.
They looked past the Pergo-covered, termite-damaged sagging floors, the crack in the kitchen wall showing the house's settling into the earth below, and the original plumbing and knob-and-tube electrical wiring. They had dreamed of owning and restoring an old home, and this one had great character and potential behind its obvious — and dangerous — signs of age.
The Tudor Revival-style house was built as a one-story bungalow in 1929, during the second wave of residential development in Manoa Valley, according to researcher Joan Harper. The second floor was added in 1949 and additional renovations that changed the layout and character of the house followed.
The Wallens saw potential in this aging house, and wanted to restore its architectural integrity while opening it up for more comfortable, modern living, including a large, open kitchen, creating a covered lanai and reconnecting the first and second floors for better communication and flow.