A Sculptural Maui Home that Draws Inspiration from the Ocean
This award-winning home is on another level of creativity.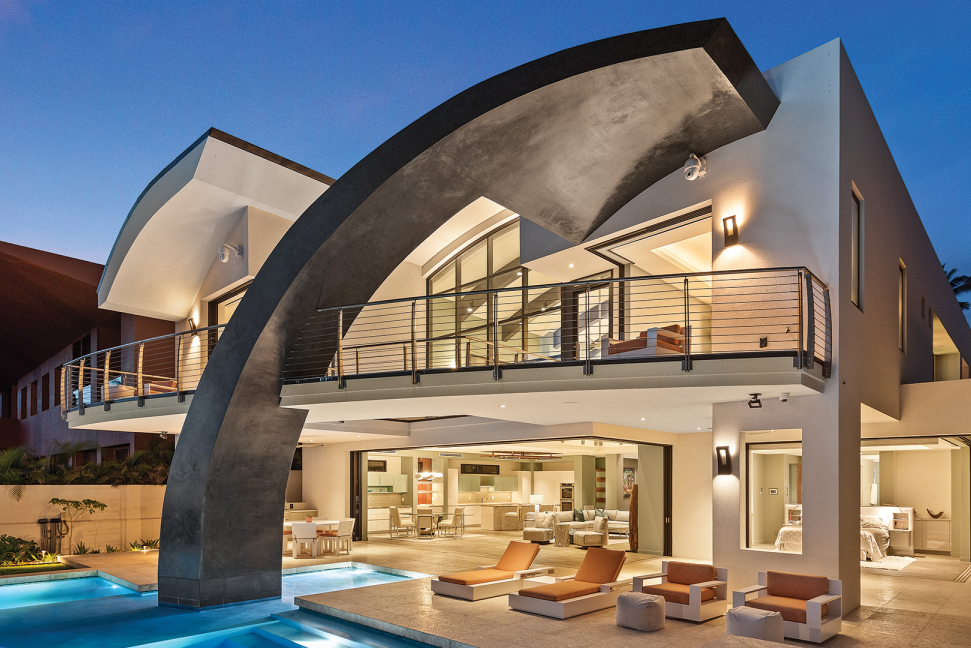 Whether strolling the beach, walking on the sidewalk or driving along the road, people stop to stare at this sculptural home on the southwestern coast of Maui. On the makai side of the house, the curved roof lines cause visitors and residents alike to stop in their sandy tracks, while on the mauka side, drivers slow down and pedestrians pause to see the view that extends through the length of the house to the ocean on the other side.
Neil and Suzette Felder wanted their new home to be unique and creative, and to preserve the ocean view from off their property. They reached out to Maui-based architect Marc Taron of Arquitectura, who is known for designing high-end homes with indoor-outdoor features that capture incredible views. And this home needed to be on another level of creativity.
"Neil and I both wanted something very different, and it is," Suzette says. "That was the vision."