Add to the list: Things to do in February in Hawaii
Enjoy a romantic evening, see the lions dance and appreciate art this month in Hawaii.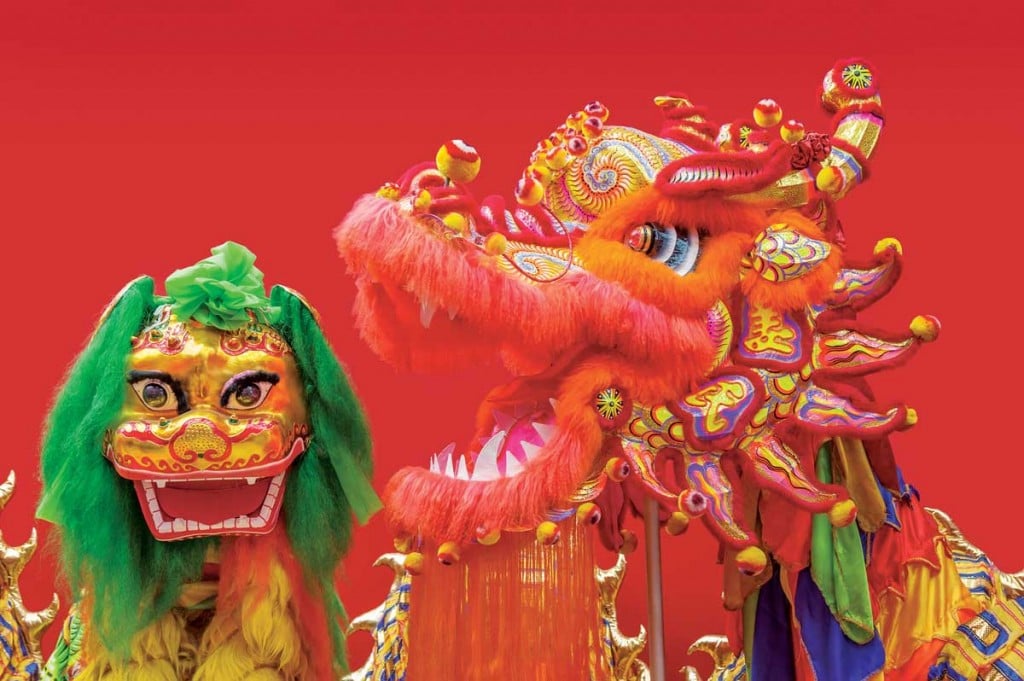 Plan a romantic evening with your loved one, enjoy a festive Chinese New Year celebration, or be entertained by a block party filled with food, fashion, music and art located in the heart of Kakaako.
All Islands
Valentine's Day
02/14
Valentine's Day is almost upon us. This year, take your beau out for a romantic evening you'll both enjoy. If you're on Maui, Kaanapali Beach Hotel is featuring a special Valentine's Day buffet, which includes a glass of the house wine or champagne, and women receive a rose on arrival. On Kauai, Koa Kea Hotel & Resort is offering a Valentine's Day package, which includes a $200 spa credit as well as $500 credit to use at the resort's restaurant, Red Salt that will be feature a specialty three-course dinner. For Oahu, Waimea Valley's Proud Peacock restaurant is serving up a one-time only, five-course menu comprised of locally sourced fresh ingredients from its Ke Nui Kitchen. Various times, prices and locations.
Oahu
Pow! Wow! Hawaii
2/8–2/18
Pow! Wow! Hawaii is back at it again for its annual collaboration with Honolulu Night Market. Held on Friday, February 10, a block party will kick off the return of this weeklong urban arts festival, and will feature a fashion show, food trucks and live music. Free, Kakaako and various locations, Honolulu, Oahu, powwowhawaii.com.
Hawaii Narcissus Festival
2/9
Following the 69th annual Narcissus Queen pageant held on January 13, the elected queen and her court will visit Chinatown, bringing Lunar New Year greetings for a healthy and prosperous year. The celebration includes a parade with lion dances and fireworks. Free, Chinatown Cultural Plaza, Honolulu, Oahu, chinesechamber.com.

10th Annual Ukulele Picnic
2/11
This 10th anniversary celebration of Hawaii's favorite instrument, the ukulele, features two stages and famous musicians from Japan and Taiwan, as well as local artists. There will be food, shopping, an amateur ukulele competition and workshops prior to the picnic. All you have to do is just sit back, relax, and bask in the Hawaiian music. Free, Kakaako Gateway Park, Honolulu, Oahu, ukulelepicnicinhawaii.org/en.

Hawaii Pacific Health Great Aloha Run
2/16­–2/18
The 34th annual Great Aloha Run hosts over 20,000 runners. The 8.2-mile run is all-inclusive, so you can walk, run, or roll your way through the finish line. Save a little cash by signing up with a group of seven people and the price will be discounted to $245 ($35 per person). $25–$44, begins at Aloha Tower, Honolulu, Oahu, (808) 528-7388, greataloharun.com.
Hawaii Island
Heiva I Hawaii
2/16–2/18
Expect a fierce dance competition on the 17th and 18th, as well as the Mister and Miss Heiva I Hawaii pageant on the festival's opening day, with contestants showing off their talents and looking their best in both casual and evening wear segments. Don't fight the urge to grind on some ono Tahitian cuisine available on-site, and also check out the local artists and vendors selling their wares in the gym's surrounding fields. Free, Kekuaokalani Gym, Kailua-Kona, Hawaii Island, heivaihawaii.com.

SOKO 4th Annual Artist's Studio Weekend
2/24–2/25
SOKO's Artist's Studio Weekend features 21 local artists, inviting you to visit where they live and work in South Kona. Artists will be offering their own original work for sale, so make sure to grab a map and follow the bright yellow signs and flags set up by SOKO to explore South Kona with an artist's perspective. Free, 9 a.m. to 4 p.m., various locations, sokoartists.com.
Maui
Maui Whale Festival
2/10–2/24
Taking place over the course of two weeks, support the Pacific Whale Foundation's mission to save the whales. The highlight is their Masquerade Benefit Gala, which will have a live performance from 2018 Grammy Award winning pianist Peter Kater, as well as pupu (appetizer), an open bar and a photo booth with all proceeds benefitting five species of whales, dolphins and porpoises nearing extinction. Its Maalaea Harbor Party, hosted on Sunday, February 18, is a free community event featuring food trucks, face painting and live entertainment. Various times, prices and locations, (808) 283-9822, mauiwhalefestival.org.
Kauai
Waimea Roundup Rodeo
2/23–2/25
Put on your cowboy boots and don those denim jeans, because one of Hawaii's largest rodeos is happening in Waimea town. See events, such as the Paniolo poo walu and Double Mugging, which are unique to Hawaii. A tip for those looking to catch the show on the weekend: purchasing the Saturday admission will also get you free admission on Sunday. Prices vary by day, Waimea, Kauai, waimeatowncelebration.com.