Add to the List: Things to do in July 2017 across Hawaii
Start your July off with a bang, chow down on delicious mangos, see a rodeo and take to the seas.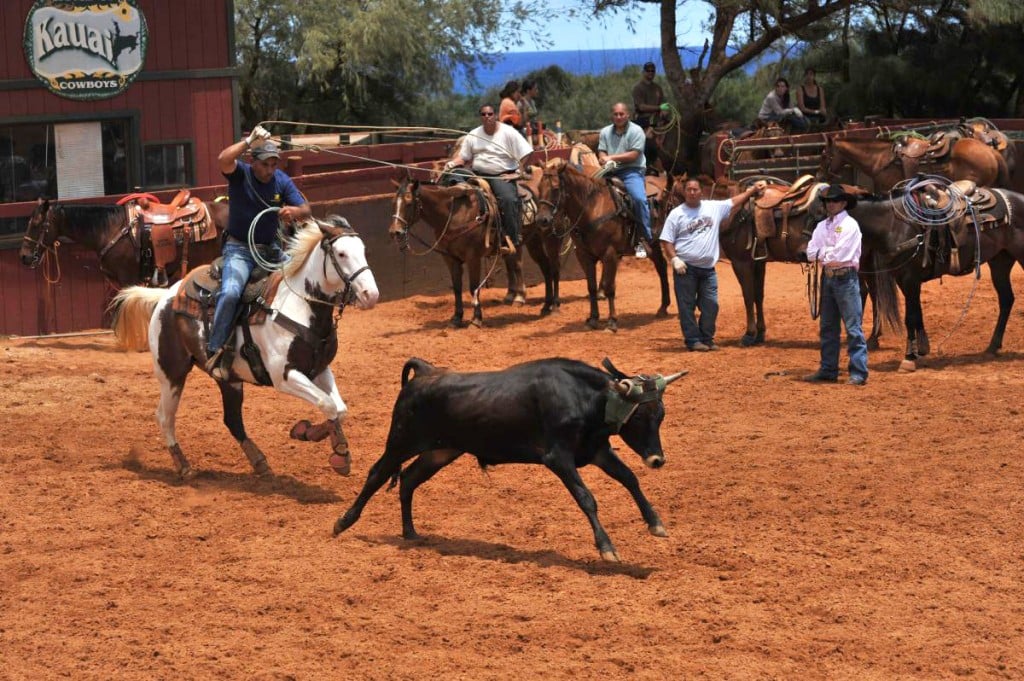 All Islands
Independence Day
July 4
On this historic day, the skies of Hawaii light up to commemorate our country's independence. Whether you're taking in the sights at Ala Moana Beach Park on Oahu, partying it up in Kekaha, Kauai, being entertained at Lahaina on Maui or having a blast at Hilo Bay on Hawaii Island, make sure to keep the festivities going until the last firework goes boom.
Maui

Kaluanui Centennial Festival & Family Day
July 22
Take the keiki (kids) out for a day of fun at this family-focused arts and crafts festival. Enjoy a scavenger hunt, interact with local artists, listen to the live bands and, when you're feeling parched, refresh with root beer generously donated by Maui Brewing Co. Hui Noeau, 2841 Baldwin Ave., Makawao.
Kauai

11th Annual Hanalei Bay Swim Challenge
July 29
Named one of the top 100 ocean water swims by the World Open Water Swimming Association, the Swim Challenge has participants swimming competitively or for fun across picturesque Hanalei Bay. The event includes keiki, snorkel and fin races, as well as 1,000- and 3,000-meter races. Hanalei Pier, hanaleibayswimchallenge.com.
Koloa Plantation Days
July 21 to July 30
Held on Kauai's south shore, this 10-day festival honors the many ethnic groups who arrived on Kauai to work on the sugar plantations. Enjoy two full days of Hawaiian rodeo action, as paniolo (Hawaiian cowboys and cowgirls) compete to be the state's best ropers and riders. Koloa Plantation Days, various locations in Koloa and Poipu, koloaplantationdays.com.
Hawaii Island

9th Annual Mango Festival
July 9
Mango lovers rejoice—this festival celebrates everything mango. Using only Hawaii mangos, local vendors will supply attendees with delicious treats and smoothies. Hale Halawai, 75-5760 Alii Dr., Kailua-Kona, hawaiianwellness.com.
37th Annual Hawaii Volcanoes National Park Cultural Festival
July 8
Open to all ages, learn how Native Hawaiians lived off the lands and acted as its stewards. Try your hand at traditional Hawaiian crafts or watch hula dancers and other skilled practitioners demonstrate their art. Scientists and cultural specialists will also give hands-on opportunities to learn what biodiversity thrives in the park. Kilauea Military Camp, Kilauea, 99-252 Crater Rim Dr., Volcano, nps.gov.
Oahu

Haleiwa Arts Festival
July 15 to July 16
The Haleiwa Arts Festival nonprofit organization, dedicated to promoting public awareness, education and appreciation of the arts, will be putting on its 20th annual event in the heart of Haleiwa. Peruse local art exhibits, get your face painted at the keiki tent and chow down on grinds provided by Oahu eateries. Haleiwa Beach Park, 62-449 Kamehameha Hwy., Haleiwa, haleiwaartsfestival.org.
47th Annual Ukulele Festival
July 16
With international guest performers, ukulele giveaways and displays, there's no better place to appreciate Hawaii's own four-stringed, wooden instrument. Notable performers include Herb "Ohta-san" Ohta, Danny Kaleikini and Kamakakehau Fernandez – plus don't miss the huge children's orchestra. Kapiolani Park, 3840 Paki Ave., Waikiki, ukulelefestivalhawaii.org.
42nd Annual Queen Liliuokalani Keiki Hula Competition
July 20 to July 22
Watch as some of Hawaii's most talented youth perform in this three-day hula competition, presented by the Kalihi-Palama Culture & Arts Society. Beginning in 1976 at Aala Park in honor of Hawaii's last reigning monarch, Queen Liliuokalani, the event is now held at the Neal S. Blaisdell Center. Neal S. Blaisdell Center, 777 Ward Ave., Honolulu, keikihula.org.
Amazing Hawaii Comic Con 2017
July 28 to July 30
Take part in three days of comic culture. Attendees can explore the Artist Alley, pick up exclusive copies of their favorite comics or meet celebrities like Todd McFarlane, William Shatner and Chris Claremont. Hawaii Convention Center, 1801 Kalakaua Ave., Honolulu, amazinghawaiicomiccon.com.
Molokai

Maui Jim's Molokai Holokai
July 8 to July 9
Join in on the fun as experienced paddlers take to the sea in this two-day event for stand-up paddleboard (SUP) enthusiasts. A 27-mile race from Maui to Molokai highlights the first day, while a scenic paddle down Molokai's shoreline encompasses the second day. Kaunakakai Harbor, Kaunakakai, supmolokai.org.