Add to the List: Things to do in May 2019 in Hawaii
From Lei Day festivities to the annual Lantern Floating Ceremony, these May 2019 events in Hawaii should be added to your calendar.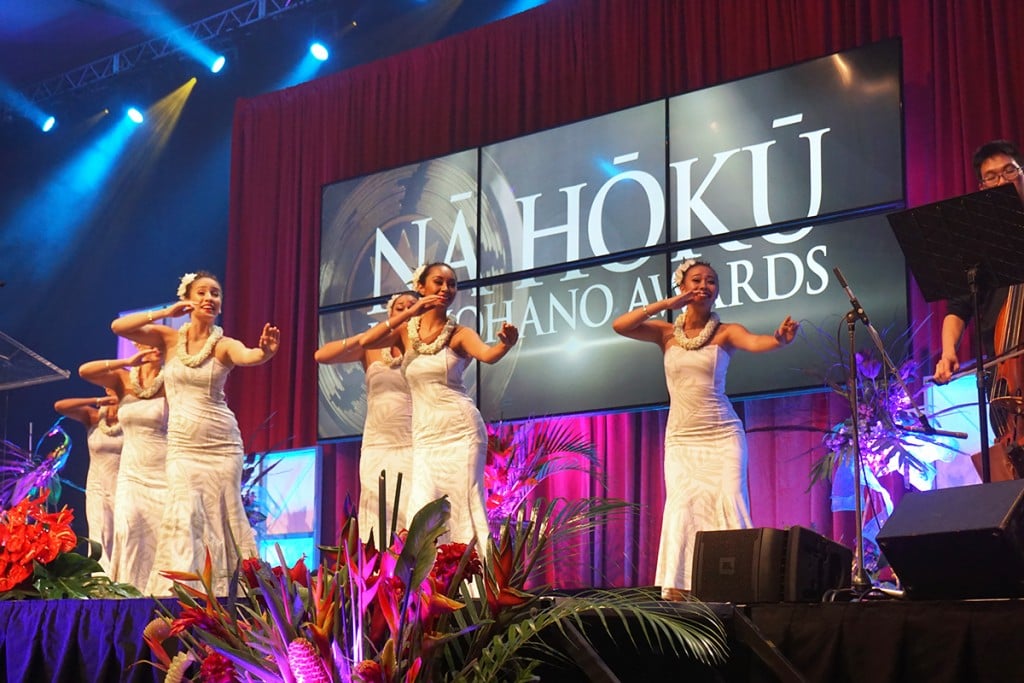 OAHU
92nd Annual Lei Day Celebration
5/1
May 1, 1927, was Hawaii's first Lei Day, when a few people started wearing lei in Downtown Honolulu. The tradition continues today, with a Lei Day celebration at Kapiolani Park on May 1, from 9 a.m. to 5:30 p.m. Visit the lei contest exhibit in the open area between the bandstand and the Waikiki Shell; Kulana Lei, a village of local artisans who will be sharing their talents and a slew of crafts; and lei and food vendors. Enjoy live local entertainment and an appearance by the Lei Court. Kapiolani Park, 3840 Paki Ave., Honolulu; for more information, visit the City & County of Honolulu's homepage.
14th Annual Hawaii Book & Music Festival 2019
5/4–5/5
With about 20,000 attendees over two days, the Hawaii Book & Music Festival returns to the Civic Grounds by City Hall in Downtown Honolulu on May 4 and 5. The festival will feature top hula halau, Na Hoku Hanohano Award-winning musicians, children's entertainment, an international food court, publishers village, book swap and Hawaiian culture programs. Admission is free. Honolulu City Hall, 530 S. King St., Honolulu, hawaiibookandmusicfestival.com.
42nd Annual Na Hoku Hanohano Awards
5/25
Hawaii's premier music awards show, where performers from Hawaii are recognized for their musical achievements, is in its 42nd year. Originally started by local radio personality Krash Kealoha in 1978, the award ceremony covers genres ranging from jazz to contemporary, and reggae to Hawaiian music. Hawaii Convention Center, 1801 Kalakaua Ave., Honolulu, nahokuhanohano.org.
Lantern Floating Ceremony
5/27
The sounding of the pu (conch shell) marks the commencement of this deeply meaningful tradition that recurs every Memorial Day. Wade your way through Ala Moana Beach Park to watch thousands of floating lanterns as they're released into the water in honor of those who are no longer with us. Ala Moana Beach Park, 1201 Ala Moana Blvd., Honolulu, lanternfloatinghawaii.com.
MAUI
St. Joseph Feast
5/3–5/5
Be prepared to eat your fill of ono (delicious) food at the St. Joseph Feast, May 3 to 5. Indulge in Portuguese bean soup, waffle dogs, noodles, burgers and more. Enjoy local entertainment and crafters, or browse the plants and produce at the country store. St. Joseph School, 1294 Makawao Ave.
11th Annual Maui Brewers Festival
5/18
Food, live music and beers from local breweries? Yes, please. This annual festival filled with hops and homebrews has all the makings of a good, slightly inebriated time. And if you're not a fan of beer, there's more than enough hard cider, root beer and kombucha on tap. 1 Cameron Wy., Kahului, mauiarts.org/brew_fest.
KAUAI
Evolution 2019
5/11
Join fellow fitness lovers at the Poipu Beach Athletic Club's first Evolution, a day filled with fitness classes, workshops, guest speakers, healthy eats and poolside relaxation. In the evening, enjoy live music by Streetlight Cadence and a silent disco. Poipu Beach Athletic Club, 2290 Poipu Road, Koloa, poipuclub.com/evolution-2019.
The Banana Poka RoundUp
5/26
Bring the keiki to Kokee State Park for this educational fair, where they'll learn about forest and agricultural preservation through games and activities. Join in and learn basket weaving with banana poka vines and create forest crafts at the exhibits. Kokee State Park, Hanapepe, kokee.org.
HAWAII ISLAND
2nd annual Hawaii Kuauli Pacific & Asia Cultural Festival
5/17–5/19
Featuring food and craft vendors, a wearable arts fashion show, a keiki (children) hula competition and cultural workshops, this three-day festival celebrates the cultural diversity of Hawaii Island. Courtyard by Marriott King Kamehameha's Kona Beach Hotel, 75-5660 Palani Road, Kailua-Kona, hikuauli.com.
MOLOKAI
Molokai Ka Hula Piko
5/30–6/1
In oral Hawaiian moolelo (histories), a woman named Lailai made her home on Molokai and introduced the art of hula to the island's people, which then spread to the other Hawaiian Islands. To celebrate the birth of hula, halau (troupes) perform over the course of three days, and the event ends with a grand hoolaulea (celebration). Various times and locations, kahulapiko.com.