Add to the List: Things to Do in November 2019 in Hawaii
From Kauai to Hawaii Island, we highlight our favorite festivals, fairs and local happenings in November.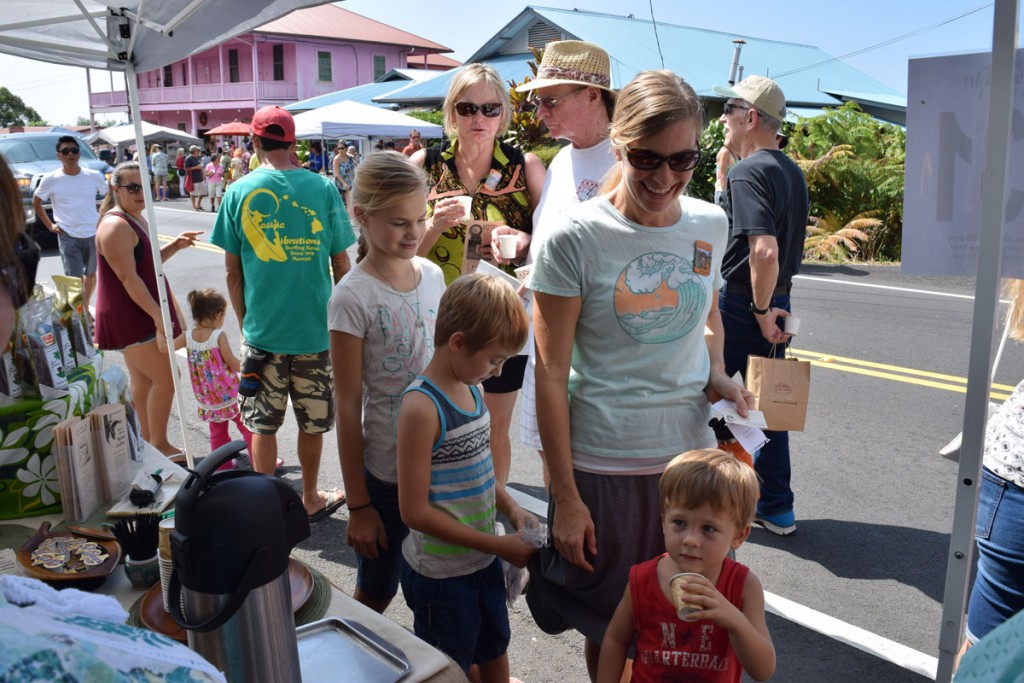 OAHU
Hawaii International Film Festival
11/7-11/17
Hawaii's answer to Sundance, this film festival provides a cinematic voice for the Pacific and has premiered feature films such as "Crouching Tiger, Hidden Dragon" and "A Leading Man." Movie enthusiasts should consider picking up a flash pass, allowing them to view unlimited films based on theater seating availability. 680 Iwilei Rd., Honolulu, hiff.org.
Vans Triple Crown of Surfing
11/13–12/20
The surfing world returns to the North Shore and top competitors duke it out at three separate events: the Hawaiian Pro, the Vans World Cup and the Billabong Pipe Masters. Find your spot in the sand early, as the two-lane country road that runs along Oahu's Seven Mile Miracle gets flooded quickly by the rush of spectators. Various locations, vanstriplecrownofsurfing.com.
Waimea Valley Makahiki Festival
11/10
A celebration of Hawaiian culture, this festival set in Oahu's Waimea Valley looks to mimic the makahiki festivals of old, where Hawaiians would compete in a variety of games unique to Hawaii. 59-864 Kamehameha Hwy., Haleiwa, waimeavalley.net.
Waikiki Holiday Parade
11/29
Get yourself into the holiday spirit by attending this boisterous parade, which will be marching its way down Kalakaua Avenue the Friday after Thanksgiving. The annual Waikiki tradition also honors and commemorates the survivors and veterans of the attack on Pearl Harbor. Expect to see marching bands, military units and halau hula all participating in this festive affair. 2055 Kalia Rd., Honolulu, waikikiholidayparade.com.
KAUAI
Old Koloa Sugar Mill Run
11/9
Located in the town of Koloa, the Old Koloa Sugar Mill was part of the first commercially successful sugarcane plantation in Hawaii. Run a 5K or 10K through this historic landmark, with your entrance fee supporting scholarships for the University of Hawaii at the Kauai Community College and RYLA Rotary Youth Leadership Award. Emi Rd., Koloa, oldkoloasugarmillrun.org.
5th Annual Wahine Comedy Festival
11/8–11/9
Back for its fourth year, this comedy festival highlights some of Hawaii's top wahine (women) in comedy. With comedians from Maui, Oahu and Kauai, expect to get your fair share of laughs during this two-night event. Both shows will be headlined by Na Hoku Hanohano comedy album award winner Brandi Morgan. 440 Aleka Place, Kapaa; for more information, email event organizer Erika Swartzkopf at eswartzkopf@gmail.com.
MAUI
Chinese Heritage Festival
11/16
Pay homage to Maui's Chinese culture as well as Dr. Sun Yat-sen, the founding father of the Republic of China, who also happened to spend more than seven years in the Islands preparing for the 1911 Chinese Revolution, at the Wo Hing Museum in Lahaina. During the week leading up to the event you can also enjoy free admission into the Wo Hing Museum & Cookhouse where you can enjoy a film tribute to Dr. Sun Yat-Sen and special educational exhibits on the history of Wo Hing Temple. 858 Front St., Lahaina, lahainarestoration.org.
Turkey Trot
11/28
Not your average run, the winners of this marathon aren't the ones with the fastest time but those who've come closest to guessing their finish time. Start your Thanksgiving off with either an 8- or 16-mile run through Rice Park and enjoy an unobstructed view of the entire Maui valley. After burning off a few hundred calories, your Thanksgiving feast will taste that much better. Kula Hwy., Kula, virr.com.
HAWAII ISLAND
Kona Coffee Cultural Festival
11/1–11/10
Back for its 49th year, you'll need to sip on some Kona coffee to see everything this 10-day festival has to offer. But if you only have a day or two to spend, there are certain events, such as the Hawaiian quilt exhibition on Nov. 4, as well as a barista competition on Nov. 7, that are definitely worth prioritizing. Multiple locations, konacoffeefest.com.
Volcano Village Studio Tour and Sale
11/29-12/1
Every Thanksgiving weekend, the thriving artist community in Volcano Village opens their studio doors to the public, letting visitors meet local artists and purchase elegantly crafted and unique creations. There will also be art-making demonstrations, covering watercolor painting, hot metal forging and more. Various locations, volcanovillageartistshui.com.