Add to the List: Things to do in September 2018 in Hawaii
From Kauai to Hawaii Island, we highlight our favorite festivals, fairs and local happenings in September.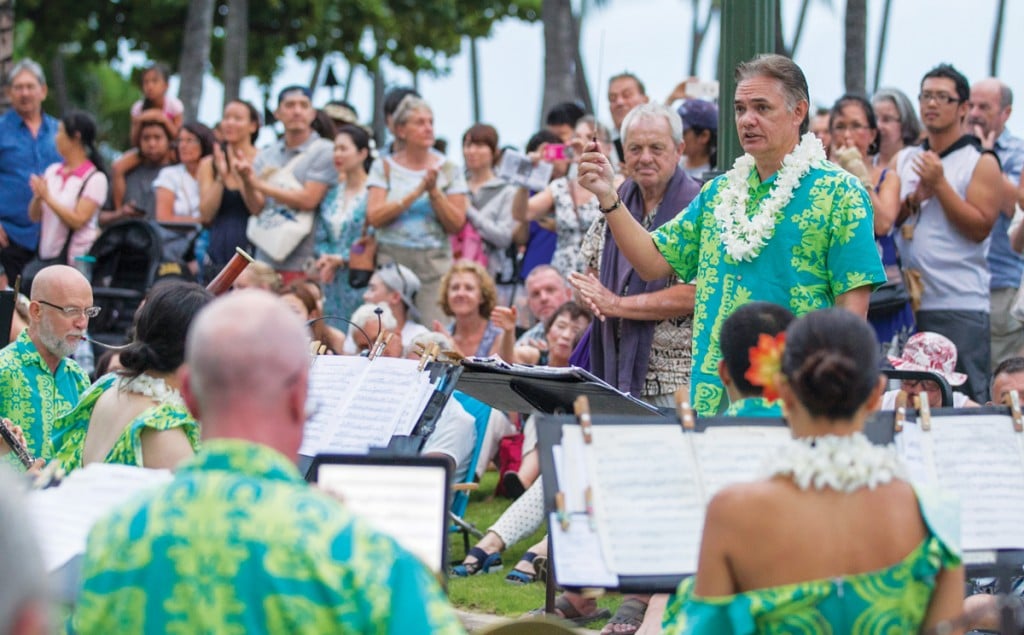 OAHU, MAUI AND HAWAII ISLAND
Ohina Short Film Festival
 9/7, 9/21, 9/28, 9/29
You'll feel like you're at Sundance with this opportunity to watch film premieres, walk the red carpet and chat with up-and-coming filmmakers at Hawaii's biggest short film festival. But here's what makes it different: All films exclusively tie to Hawaii. Various locations, ohina.org.
OAHU
66th Annual Waikiki Hoolaulea
9/22
It's that time of year again. Delicious smells of Island cuisine wafting from assorted vendors, hula, Hawaiian music and a buzzing crowd along Kalakaua Avenue is what makes Oahu's largest block party a lively time. Kalakaua Ave., Waikiki, alohafestivals.com.
Honolulu Century Ride
9/30
Beginning at the crack of dawn, join hundreds of cyclists on a hundred-mile ride. If you don't want to do the entire course, which stretches from the golden sands of Waikiki, up Oahu's east side and back, don't fret, as free entertainment and ono food will be waiting for you at Kapiolani Park, regardless of the distance you traveled. 3840 Paki Ave., Waikiki, hbl.org/honolulucenturyride/.
5th Annual Honolulu Oktoberfest
9/22
It's time to get your drink on, and there's no better way to do that than grabbing a collectible mug and filling it with some of the island's best brews at this year's Oktoberfest. The festival will be changing location from last year—this time around, prepare to get buzzed at the upscale Bishop Museum, and enjoy Hawaiian music, German foods and plenty of beers from all around the world. 1525 Bernice St., Honolulu, streetgrindz.com.
Hooulu Hawaii: The King Kalakaua Era
9/13–1/27
Hosted by the Honolulu Museum of Art, this fall show looks to show a more avant-garde side of Hawaii. Curated by the museum's first Native Hawaiian curator, Healoha Johnston, this exhibit will put the art, design and technology of the King Kalakaua era on display. King Kalakaua himself was known to be a progressive monarch, championing such items and the ukulele,  while also deeply caring for Hawaii's cultural arts and practices, such as hula and surfing.
KAUAI
Aloha Kauai Yoga & Peace Festival
9/28–9/30
Start off with a sunrise meditation every morning before immersing yourself in various yoga workshops, healing and the sweet sounds of music. Whether you're a beginner or seasoned practitioner, yoga teachers will help you feel connected through a journey of tranquility. 3-5920 Kuhio Hwy., Kapaa, alohafestival.org.
Art Kauai 2018
9/14–10/27
Presenting its 33rd annual art exhibition, the Kauai Society of Artists will display works from some of the Garden Island's best artists. A variety of art mediums on display, such as pieces made of glass, metal sculptures and more traditional paintings and portraits. Kukui Grove Center, 3-2600 Kaumualii Hwy., Lihue, kauaisocietyofartists.org.
HAWAII ISLAND
Taste of the Hawaiian Range
9/29
Find out what it means to support local at this showcase of Hawaii's agriculture. At the evening gala, sample different dishes made with pasture-raised meats or check out the agricultural fair before that—packed with educational booths, activities and workshops. 67-1182 Lindsey Rd., Waimea, tasteofthehawaiianrange.com.
Hawaii Island Festival
9/7–9/15
Celebrate Hawaiian culture and the spirit of aloha at this monthlong Big Island celebration brimming with festivities, including a poke contest, a Hawaiian storytelling competition and a pageant for the next Ms. Aloha Nui. Various locations, hawaiiislandfestival.org.
MAUI
Breadfruit Day
9/8
From medicine to canoe making, ulu (breadfruit) is known for its many practical uses. Learn about this Island staple through cooking demonstrations and activities, then taste some of the many appetizing ulu dishes for sale at this annual event. Ulu kalo (taro) burger on ulu naan bread? Yes, please. 150 Kanaloa Ave., Kahului, mnbg.org/laulu.html.
Maui Ukulele Festival 2018
9/30
Enjoy Hawaii's favorite music maker, the ukulele, on the green lawn of Keopuolani Regional Park. This one-day festival will feature made-in-Hawaii arts and crafts, delicious food and of course, live ukulele music by some of the Islands' best players. Renowned ukulele teacher and performer Roy Sakuma will emcee the event. 1 Cameron Way., Kahului, mauiarts.org.