Alaska Airlines to launch daily flights from Bay Area to Honolulu with fares sale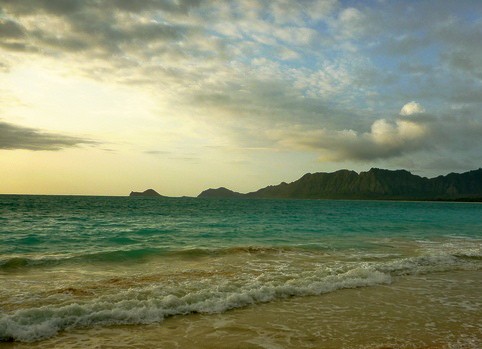 Starting next spring, Alaska Airlines will offer daily nonstop service from Oakland and San Jose, Calif. to Honolulu.
To celebrate the new service, which is slated to get under way on April 10, 2012, the Seattle-based carrier is now offering one-way fares as low as $149 for travel from April 10 through June 9, 2012. If you're up for a spring-fling in the Islands, you'll have to act quickly to secure this deal — tickets must be purchased by Fri., Nov. 4. For a complete list of fares and days of travel (blackout dates apply) click here or call 1-800-ALASKAAIR (800-252-7522).
Today's announcement about the new daily nonstop Honolulu-Oakland and Honolulu-San Jose service marks the latest in a series of new Hawaii routes introduced by Alaska this year.
In August, the carrier announced that on March 12, 2012, it will begin offering daily nonstop service from Oakland and San Jose, Calif. to Kauai and the Big Island. (Daily service is already in place from both cities to Kahului, Maui.) Also, in July, Alaska Airlines officials said that a new daily nonstop flight between San Diego and Honolulu will get under way on Nov. 17.
During the peak winter travel season, Alaska Airlines offers 24 flights a day to Hawaii from Anchorage and seven West Coast cities, including Bellingham, Seattle, Portland, San Diego as well as Oakland, San Jose and Sacramento.

In a news release issued today, Joe Sprague, Alaska Airlines' vice president of marketing, said: "These new flights provide customers in the Bay Area with convenient daily service to all four of the major Hawaiian Islands, including the Big Island, Maui, Kauai and now Oahu."
Oh, and if you happen to be in California's Bay Area, you may want to stay within earshot of a radio. Starting today, Alaska Airlines is partnering with San Diego radio stations to give away a plane's worth of seats (160 tickets) for travel to Honolulu Kona, Kauai and Maui. For more information about this week's "Nuts for Honolulu" event, click here. Details are also available on Twitter via hashtag: #nuts4honolulu.