All the interisland travel changes to know about this year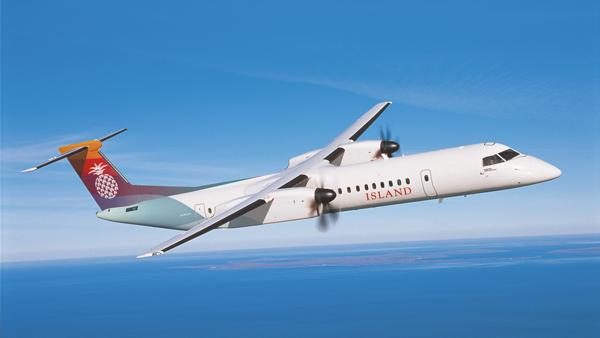 Change is literally in the air this season. Interisland airlines are adding (and removing) some noteworthy routes to their carrier's and these are the ones to know for all your island hopping needs.
Island Air returns to Kauai
Starting today, March 15, Island Air launches its restored service to Kauai with six daily round-trip flights between Honolulu and Lihue, including connections to Kahului.
The HNL–LIH route also sees an increase in 27 new employees—19 on Kauai, eight on Oahu—to facilitate the relaunch, filling positions in customer service agents, ramp agent and a new Lihue station manager. Island Air is the second largest airline in Hawaii.
After suspending flights in summer 2015, this restored route has been welcomed with open arms, providing more seats to the Garden Isle and competition (a.k.a. driving down fare prices) to Hawaiian Airlines, who for the past nine months have had a monopoly on fares to Kauai.
Starting April 1, the Honolulu to Lihue service will operate as follows,
Monday: seven daily roundtrip flights

Tuesday to Thursday: six daily roundtrip flights
Friday to Sunday (Weekends): eight daily roundtrip flights
Island Air vacates Lanai
On March 31, Island Air will discontinue its flights to Lanai. The announcement was a surprising move after what seemed like an overall business expansion with the airliner's return to Lihue, Kauai.
It also raised some questions about how this would affect Lanai tourism, especially after the island's Four Seasons Resort Lanai (previously the Manele Bay Hotel) reopened to grand fanfare on February 1.
Anyone with booked travel to Lanai on Island Air after April 1 will receive a full refund or the opportunity to transfer their reservations to another airline.
Ohana by Hawaiian will enter Lanai
In its place, Hawaiian Airlines' subsidiary interisland air service Ohana by Hawaiian swoops in to become the only airline making regularly scheduled roundtrips to Lanai.
Ohana by Hawaiian will make daily flights to Lanai starting May 16 with five flights between Honolulu and Lanai Airport.