Aloha Friday Picks: Arts, Science and Puzzles!
Stay out of the rain—and away from spring breakers—with our Aloha Friday picks.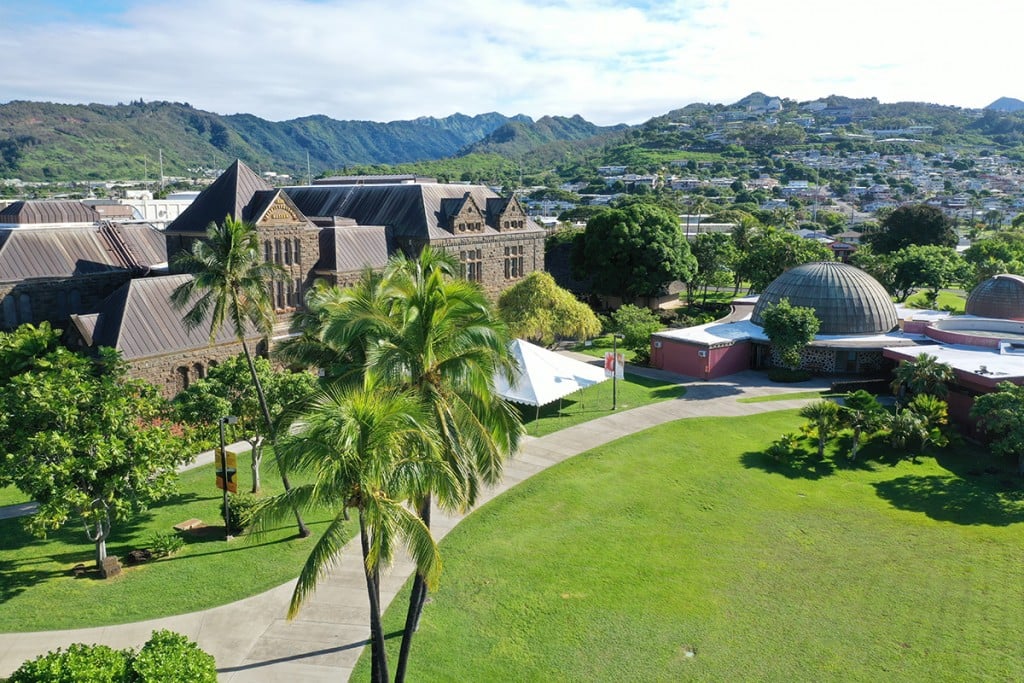 There's no doubt about it, spring break has arrived. Hawaiʻi beaches—especially those on Oʻahu—are seeing a higher body count of young, enthusiastic college kids. And if that's not your scene, then we've picked out three weekend activities that will keep you far, far away from the raucous crowd.
1. Puzzle It Out
There's something to be said for the quiet, steadfast process of putting together a puzzle, piece-by-piece. Is it exciting? Maybe, for some. Is it hard? A little bit. Is it relaxing? Absolutely. And if you luck out and the weather goes grey and rainy, then you've got yourself the perfect activity for a day indoors. This week, HONOLULU Magazine's fashion editor Stacey Makiya wrote an article for our site about a local puzzle company—Surf Shack Puzzles—that sells island-inspired 1,000 piece puzzles, and I highly recommend that you check it out.
2. Buy Art for Charity (And for your Walls!)
Decorating your home or apartment with artwork can really help liven up a room or living space. It also shows the owner's personal style through the carefully crafted work of an artistically talented individual. So if you're looking to spice up your humble abode, check out the Loʻi Gallery, an art exhibit put on by American Savings Bank which highlights local artists. Better yet, 80% of the proceeds go to the artist, while the remaining 20% will go to charity. And, due to COVID-19, the entire gallery and all of its works can be seen online.
3. Explore Ocean Conservation and Preservation at Bishop Museum
If you're looking for a different kind of crowd from the one at the beach, then head on down the Bishop Museum this Saturday for its annual Science & Sustainability Festival. This year's festival will focus on "Sustainable Seas," and Bishop Museum invites visitors and locals to explore ocean conservation and preservation exhibits across its 15-acre campus. If you've got keiki (kids), then a Sustainability Scavenger Hunt, put on by the museum, will keep them engaged as they learn about sustainability practices. Find out more here.