Aloha Friday Picks: Beat the Heat and Listen to Local Talent
The Nā Hōkū Hanohano Awards is on for this weekend and everybody's invited.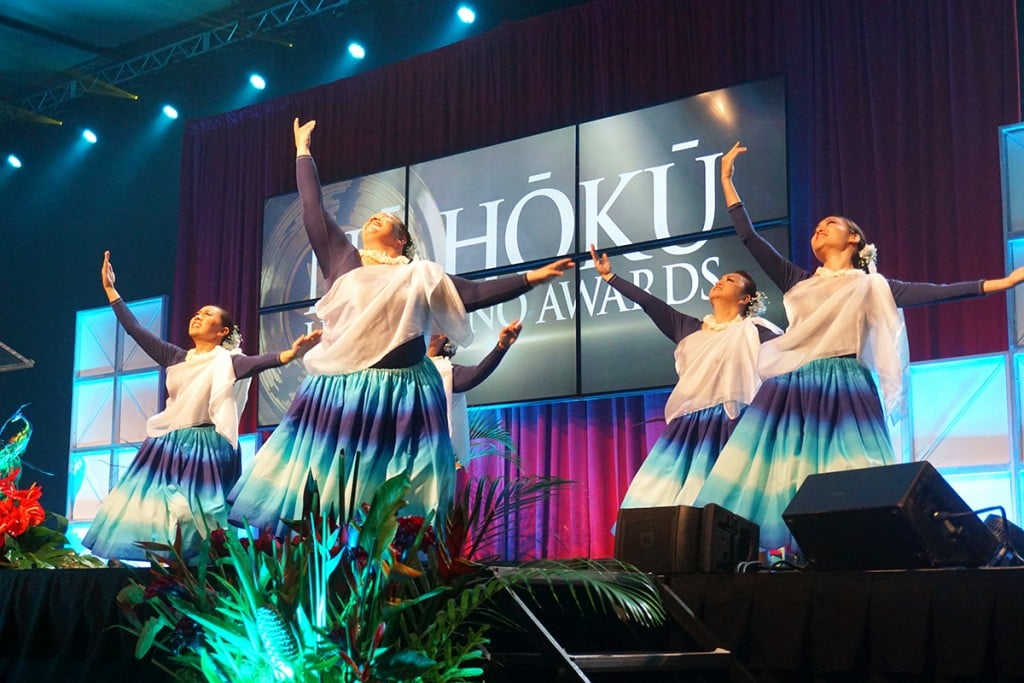 Aloha Friday Picks is a weekly news blog that will run every Friday and features three things we recommend you do, try or experience over the weekend. Send us tips at media@hawaiimagazine.com.
It's Aloha Friday, and you know what that means. No work 'til Monday! Here are three new things we recommend you do over your—hopefully—stress-free weekend.
1. Tune into the Nā Hōkū Hanohano Awards
While questions were raised about whether or not the 43rd Nā Hōkū Hanohano Awards would happen, the show must—and will—go on. Hawaiʻi's biggest night in music, where the Islands' top musicians and performers are awarded for categories like Single of the Year, Music Video of the Year and Hawaiian EP Release of the Year, will be shown live on Saturday, Oct. 10 from 7 to 10 p.m. The entire event has been pre-recorded on location, which includes musical performances and acceptance speeches, to comply with COVID-19 social distancing regulation. So, while some of the surprise and drama may be absent from this year's event, it does mean that everyone will be able to watch the award showcase happen "live" from the comfort of home, either on TV on Hawaiʻi News Now or streaming online at Hawaiʻi News Now's website or the Hawaiʻi Academy of Record Arts' Facebook page.
2. Beat the Heat—Any Way you Can
[video:https://www.instagram.com/p/CFSuqa0D12_/]
Straight up, it's been real, real hot. The summer heat—and humidity—has come late this year; it's already October, and according to the news, there's more muggy weather to come this weekend. So whether it's packing that beach bag, driving to your favorite shave ice stand or simply closing all the windows and running the air conditioning all day, find a way to beat the heat. If you're looking to reminisce on your small-kid times, Shimazu Shave Ice recently introduced ice cakes into its menu of frosty treats, and they come in a variety of local-style flavors like li hing pickled mango, honeydew melon and lilikoʻi (passion fruit).
3. Channel your Inner Top Chef
[video:https://youtu.be/E7x_3_DL5ho width:760 height:515 align:center]
As much as we love takeout, there's nothing that compares to a freshly cooked meal, straight off the pan and into your mouth. So this weekend, why not challenge yourself to make this decadent dish, with flavors and tastes that will ring in the fall season. If only it could remind the weather that it's fall, too. Preparing this dish might take some time—the step-by-step instructional video itself, shared with us by chef Adrian Solorzano of DK Restaurants, is roughly 16 minutes long—but the finished product will be oh-so-worth-it.