Aloha Friday Picks: Culture and Art
King Kamehameha Day kicks off this very aloha-filled weekend, and there's even more to do if you love the culture and arts of the Islands.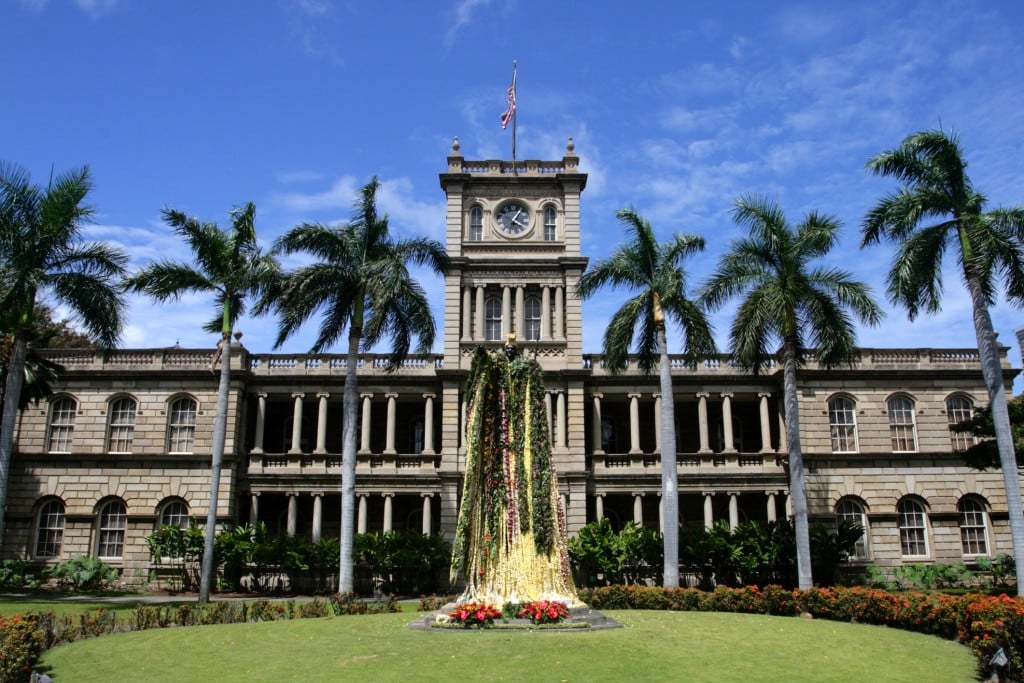 Aloha Friday Picks is a weekly news blog that will run every Friday and features three things we recommend you do, try or experience over the weekend. Send us tips at media@hawaiimagazine.com.
Happy aloha Friday everyone! This Friday, in fact, has extra aloha all over it, as it is King Kamehameha Day. Warrior. Leader. Ruler. Legend. King Kamehameha the Great held many titles during his reign as ali'i nui (high chief, ruler) of the Hawaiian Islands, and he is celebrated every June 11—which just so happens to be today. If you've got today off as a holiday, congrats! (If not, well, join the club.) And while you're waiting for your workweek to end, check out the three things we think are worth doing this weekend.
1. Hail to the King
OK, this isn't technically on the weekend, but King Kamehameha Day is an important holiday to those living in Hawaiʻi, and there are so many ways you can learn more about the big man himself. We've written a few blogs about him on our website, and local government agencies have set up an Instagram account—@KingKamehamehaCelebration—where you can watch educational videos about the great ruler. While the 2021 lei draping ceremonies have been canceled, you can still present your own lei to one of the King Kamehameha statues around Hawaiʻi as long as you follow social distancing rules and keep in mind that only natural, biodegradable plant materials are to be used for lei.
2. From Trash to Treasures
Primarily using rubbish found in our waters, such as bottle caps, fishnets, buoys, plastic fragments and other marine debris, 26 Kauaʻi artists have created 66 pieces of art to prove a point—which is—there's too much trash in our oceans. These created works are on display at the Kaua'i Society of Artists' "Washed Up" exhibit, located at Līhu'e's Kukui Grove Center. On display until July 2, this art exhibit will wow visitors with its eclectic and colorful pieces, while also educating exhibit-goers about our Islands' rampant pollution problem. The gallery is open daily from 12 to 6 p.m., except on Fridays when it's open from 12 to 7 p.m. 3-2600 Kaumuali'i Highway, E8, Līhu'e, Kauaʻi, (808) 245-2782, kauaisocietyofartists.org.
3. Untitled TMT Project
View this post on Instagram
If you haven't heard about the proposed Thirty Meter Telescope to be built on Hawaii Island … that's kind of impressive. It was—and still is—big news here in Hawaiʻi, and it even made national headlines due to the competing opinions by scientists and Native Hawaiians, as the building location is on sacred Hawaiian land. The telescope is so controversial, the folks at Kumu Kahua Theatre, founded in 1971 by a group of graduate students at the University of Hawai'i, with the original goal of producing locally written experimental plays, are using theatre to explore every perspective and viewpoint about the issue. Written by award-winning author Susan Stanton, Untitled TMT Project will feature interviews from kia'i (caretakers of the land), government officials, activists, scientists, and community members, as well as visits to Pu'uhonua o Pu'uhuluhulu Maunakea and observatories. Check show dates and visit get your tickets at kumukahua.org.