Aloha Friday Picks: Enjoy an Evening at the Theatre, Craft a Margarita and Make a Head Lei
As winter in Hawaiʻi comes to a close, treat yourself with a show, haku lei or a drink with a little kick to it.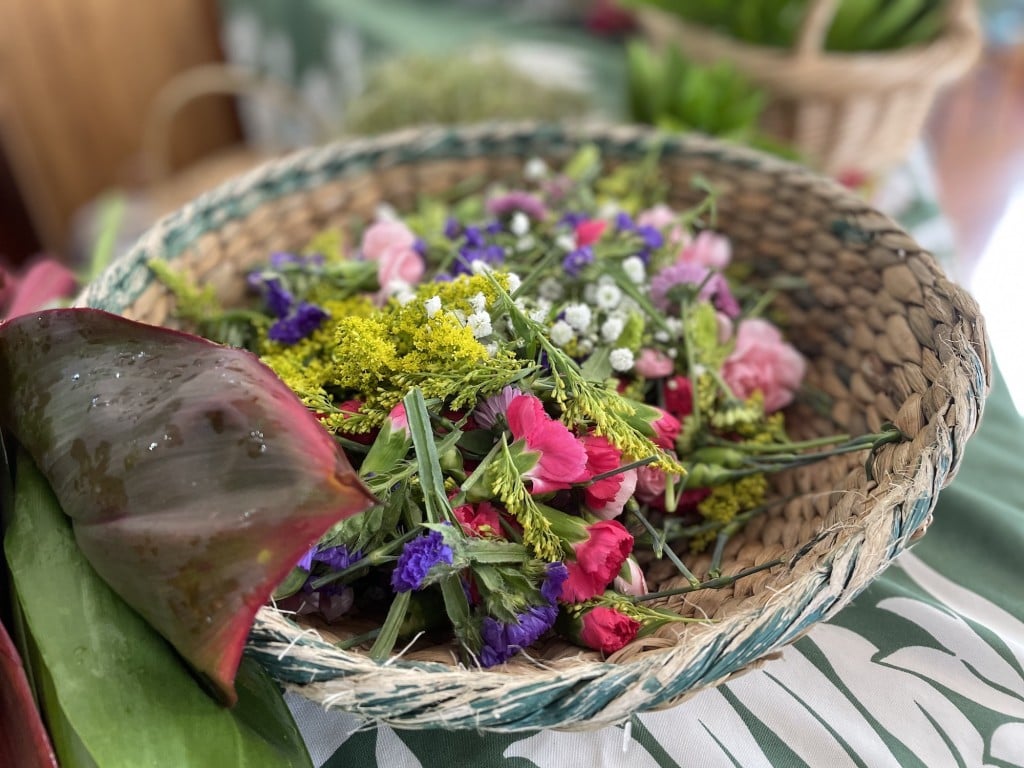 Aloha Friday Picks is a weekly news blog that will run every Friday and features three things we recommend you do, try or experience over the weekend. Send us tips at media@hawaiimagazine.com.
It's interesting to see how far we've come in our post-COVID-19 lives, as we near the 1-year mark of the pandemic. While those first few months of strict quarantine and social distancing were some of the toughest, it's encouraging to see Hawaiʻi—and the world—once again opening up as more and more vaccines are given to those who need it most. To celebrate humanity's enduring resilience, as well as the end of winter in Hawaiʻi—which truly arrives on some odd week in January or February when temps get down to the low 60s—here are a few weekend plans to fill your itinerary with.
Celebrate National Margarita Day Early
While National Margarita Day doesn't actually arrive until Monday, Feb. 22, who wants to let loose at the start of the workweek? Split the difference and get a little tipsy sometime this weekend—maybe not on Sunday. While many bars around the Islands are still closed, or are serving in a more limited capacity, you can treat yourself to something nice, and alcoholic, with just a few ingredients. We've got a few recipes on our site to work with, and if you don't want to limit yourself to the margarita, we've also got mai tai and cocktail concoctions and to quench your thirst.
Catch "Love, Loss & What I Wore" Before it's Too Late
Fun fact: The Diamond Head Theatre is the third-oldest continuously running theatre house in the entire nation. And for its last weekend, "Love, Loss & What I Wore" will be performed by Betty Bolton, Kim Anderson, Jennifer Sojot, Amy K. Sullivan and Susan Hawes. Directed by Ahnya Chang, and based on a book written by Ilene Beckerman, "Love, Loss & What I Wore" tackles the ever-growing relationships individuals have with their wardrobe and accessories, as told by the cast of five women. Get your tickets ASAP, as seating has been drastically reduced to accommodate social distancing.
Craft your own Haku Lei (With a Little Help)
There's probably no adornment more photogenic than the haku lei, or head lei. However, making one of these colorful crowns, especially if you've never done it before, can be quite a challenge. Noelle Fujii-Oride, a writer for our sister publication, Hawaiʻi Business, gave us a look what it's like to make a haku lei with Elvrine Chow of Heavenly Hakus. Hosting haku lei-making workshops in Kapaʻa on Kauaʻi, class sizes are never too large and Chow turns the process of making a haku lei into one that's fun and calming.