Aloha Friday Picks: Get Outside on Oʻahu This Weekend
The rain is gone—so visit Sea Life Park, browse a pop-up bookstore or hit the trails.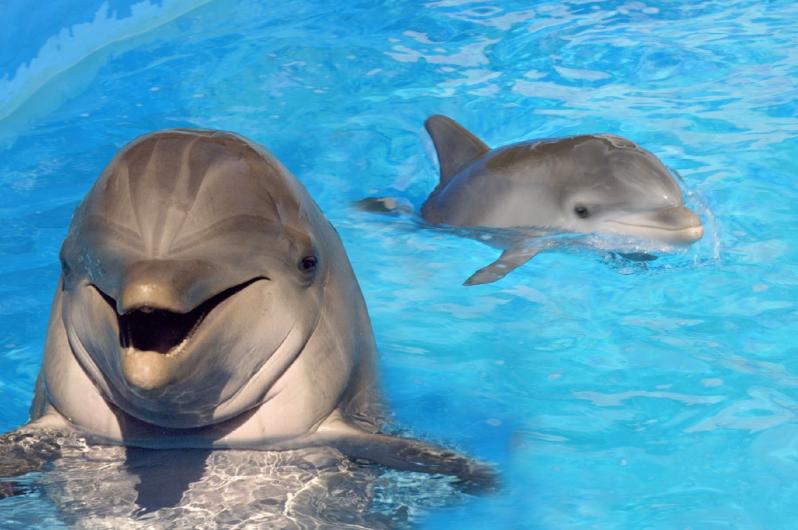 Aloha Friday Picks is a weekly news blog that will run every Friday and features three things we recommend you do, try or experience over the weekend. Send us tips at media@hawaiimagazine.com.
It's been raining all week—but there's sunshine in the forecast starting today. Visit Sea Life Park, which reopens this weekend, or head to the Friends of the Library pop-up bookstore at Ward Village. And if you don't mind the mud, hit one of these Oʻahu trails.
Visit Sea Life Park
The popular visitor attraction on Oʻahu is finally reopening after being closed nearly a year due to the COVID-19 pandemic. It will only be open on weekends—10 a.m. to 3 p.m.—but its popular Ka Moana Lūʻau and Dolphin Encounter runs most days by reservation only. All guests will get their temperatures taken before entering the park and everyone older than 2 will need to wear face coverings. See rescue sea lions, penguins, Pacific bottlenose dolphins, white-tip sharks and more. For more information visit sealifeparkhawaii.com.
Pick Up a Used Book
Stock up on gently used books for the next bout of rain—hey, it is the rainy season, after all!—at the Friends of the Library's pop-up bookstore in the old Pier 1 space in Ward Village. Books are sorted by categories in bookshelves along the perimeter and on foldout tables set up throughout the space. Free admission and prices start at about $2 for books and DVDs. It runs now through the first week of June, 10 a.m. to 7 p.m. Tuesday through Saturday, 10 a.m. to 5 p.m. Sunday (closed Monday). The nonprofit, which raises money to support our libraries, will regularly refresh the inventory during its 3-month stint. Make reservations at friendsofthelibraryofhawaii.org/villagebooks.
Take a Hike
If you don't mind the mud—we don't!—hit one of these eight trails on Oʻahu. We recommend the Pu'u O Hulu Trail in Māʻili, which shouldn't be too muddy (though watch your footing). It's a moderately difficult 1-mile trek to several pillboxes perched above the Oʻahu's western coast. (The pink one is the most popular—and visible. It was painted this color in October 2015 for breast cancer awareness.) It's a steep climb to the top along a fairly narrow—and hot—trail. The views are spectacular from any of the pillboxes.