Aloha Friday Picks: Where To Eat This Weekend in Hawaiʻi
Turn off the stove and get out to eat this weekend.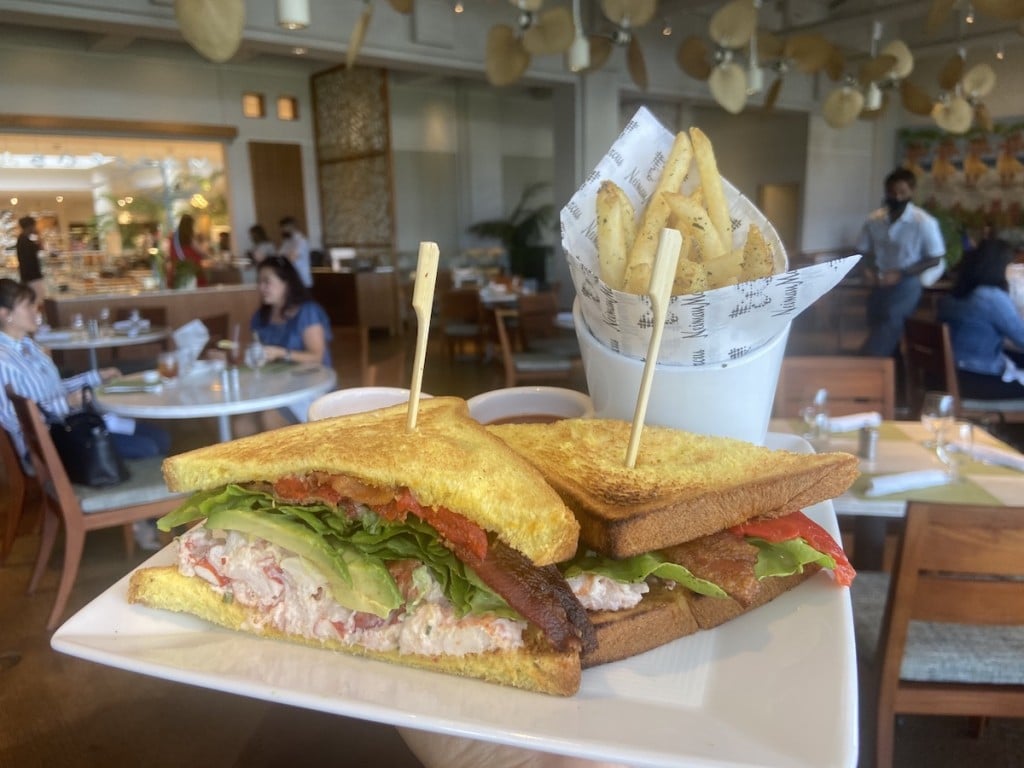 Aloha Friday Picks is a weekly news blog that will run every Friday and features three things we recommend you do, try or experience over the weekend. Send us tips at media@hawaiimagazine.com.
New restaurants have opened—and favorite ones have reopened. Here's where you should eat this weekend.
Mariposa at Neiman Marcus, Oʻahu
After more than a year closed due to COVID, the popular Mariposa at Neiman Marcus at Ala Moana Center reopened on June 12 with a slightly smaller menu—and those same gorgeous ocean views. Chef Lawrence Nakamoto, who's been with the restaurant since 2013, created the new menu, which features some of Mariposa's beloved dishes—Kahuku corn chowder, sesame seared ʻahi salad, lobster club and its signature cheeseburger—alongside new ones. There are daily specials, too, including laksa curry (Tuesdays) and prime rib dip (Saturdays). The restaurant is open from 11:30 a.m. to 6 p.m. Thursday through Tuesday (closed Wednesdays), with live music from 2:30 to 5:30 p.m. on Fridays and Saturdays and noon to 3 p.m. on Sundays. neimanmarcushawaii.com/Restaurants/Mariposa.htm
Tlaxcalli, Oʻahu
This hidden gem in Chinatown in Honolulu serves up homestyle regional Mexican food—stuff you won't find anywhere else on Oʻahu. Like campechana, a kind of Mexican shrimp cocktail except this version comes with octopus and fresh ʻahi mixed with a cold tomato-seafood broth. Or the pescado a la veracruzana with locally caught fish sautéed with onions, tomatoes, bell peppers, green olives and guajillo pepper sauce. tlaxcalli.com
Huihui Restaurant, Maui
View this post on Instagram
As part of a $75 million enhancement project, Kāʻanapali Beach Hotel debuted its new signature oceanfront restaurant, Huihui, this week. The menu, crafted by longtime hotel veteran and executive chef Tom Muromoto, the restaurant features unique Hawaiʻi-inspired dishes using local ingredients: Molokaʻi venison poke with pickled ogo (seaweed), onions, tomato, nīoi (Hawaiian chili pepper) and a lemon-soy dressing; ʻahi mac 'n' cheese with mushrooms, peas, tobiko (flying fish roe) and crushed potato chips; and short rib lūʻau (taro leaf) with coconut milk and ʻōlena (tumeric). For dinner, try the Chef's Laulau, which comes with traditional laulau filled with pork, chicken and cod, alongside lomi salmon, poi and sweet potatoes. Bonus: You'll have unobstructed ocean views. huihuirestaurant.com
Patisserie Nanako, Hawaiʻi Island
View this post on Instagram
This bakery, which specializes in Japanese-style pastries, opened in Waimea in January—and lines are already long! In addition to selling strawberry cheesecake, classic tirimisu and jelly drinks, Patisserie Nanako makes an adorable ladybug-shaped chocolate mousse cake topped with a glassy raspberry glaze. @patisserienanako