This Family-Owned Bakery in Waimea Makes Affordable, High-Quality Japanese Desserts
Make sure to arrive at Patisserie Nanako on Hawaiʻi Island before they open.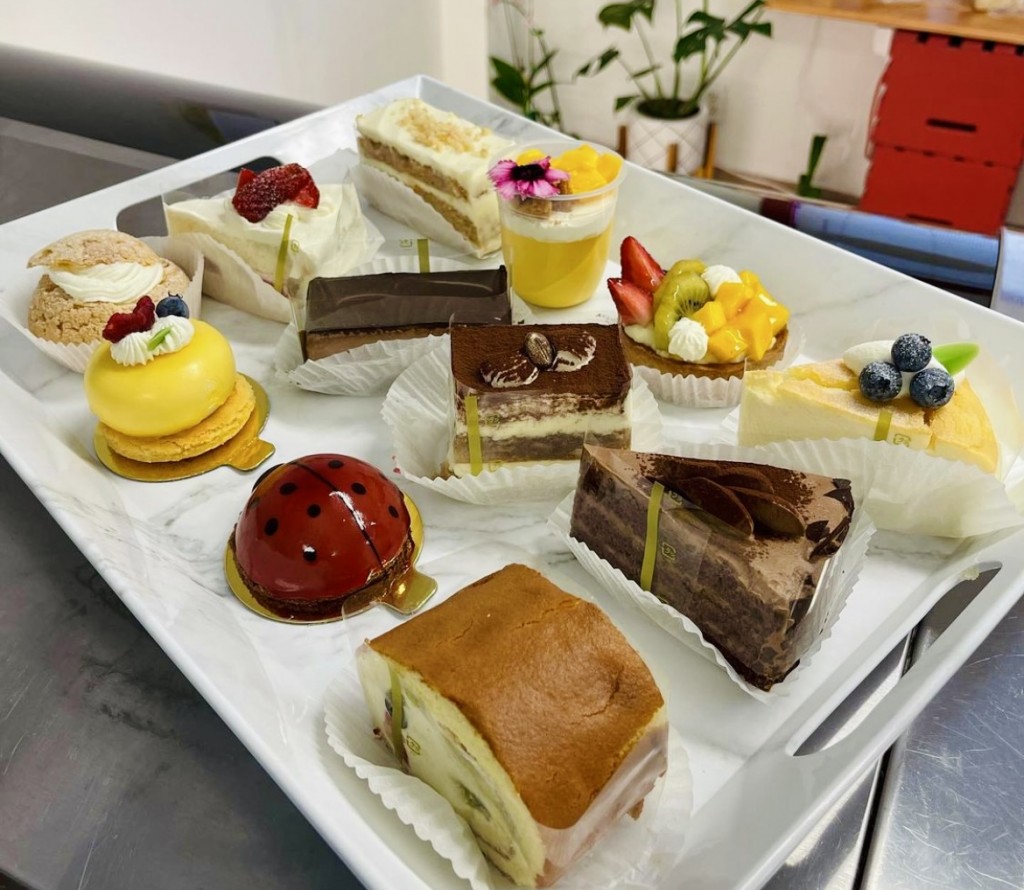 Since opening in January 2021, Patisserie Nanako in Waimea on Hawaiʻi Island has been bustling with customers who wait in line hours before the bakery opens at 8 a.m. The family-owned shop serves fresh Japanese-style pastries such as pillowy strawberry shortcake, delicate Japanese cheesecake and classic tiramisu, along with Japanese pan (bread) and jelly drinks.
Waimea is considered paniolo (Hawaiian cowboy) country, and the historic town is known for its green pastures, cattle and cowboys. Now, it's more than just paniolo—it's a popular destination for delicious food, fine arts and local culture.
Patisserie Nanako is truly a family business. Every member of the Perez-Nava family—owners Nanako and Jimmy, daughters Alexandrea and Julie, and son Ichiro—works in the bakery.
Each dessert is made by hand. "We make smaller batches of desserts so we don't sacrifice quality," Nanako says. "We want our customers to experience high-quality desserts without paying high hotel prices."
Nanako, a pastry chef, was born in Kagoshima, Japan and trained at Nakamura Pastry Technical College. She moved to O'ahu in 2006 to assist with the opening of La Palme D'or at Ala Moana Center. In 2008, she became the pastry cook at Halekūlani in Waikīkī and in 2013 became the pastry chef at the Moana Surfrider, a Westin Resort and Spa.
In 2017, Nanako and her family moved to Hawai'i Island where she was planning to purchase an established bakery. When the COVID-19 pandemic hit, she took a break and soon after, decided to open her own bakery instead.
Every dessert features as many fresh, local ingredients as possible. "We do not compromise on the quality of ingredients. When you eat our desserts, you can taste the difference," Jimmy says. He and Nanako met when he was working as a bakery specialist for Y. Hata & Co.
Patisserie Nanako's signature dessert is a raspberry ladybug—rich chocolate mousse encased in a sweet raspberry glaze with a light chocolate cake base. Nanako created the dessert when she worked for the Moana Surfrider. The ladybug represented the resort's nickname, "First Lady of Waikīkī," (it was the first hotel built on Waikīkī Beach) and also is a symbol of good luck. Now, it's the logo for Patisserie Nakako.
If you're thinking of making the drive to Waimea, plan to arrive at the bakery before 8 a.m. Its delectable desserts sell out quickly. Patisserie Nanako also takes special orders for various occasions, but be sure to place your order weeks in advance due to high demand.
"We wanted to bring Japanese flavors to Hawai'i and I think we accomplished that," Jimmy says. "In six months, we became a destination."
Open 8 a.m. to 12 p.m. (or until sold out) Tuesday through Saturday, 64-1067 Hawai'i Belt Road, Suite A5, Waimea, Hawai'i Island, @patisserienanako, facebook.com/patisserienanako