An Atlantis Submarines tour is a unique eco-friendly adventure
Explore the mysteries beneath Hawaii's oceans on these tours.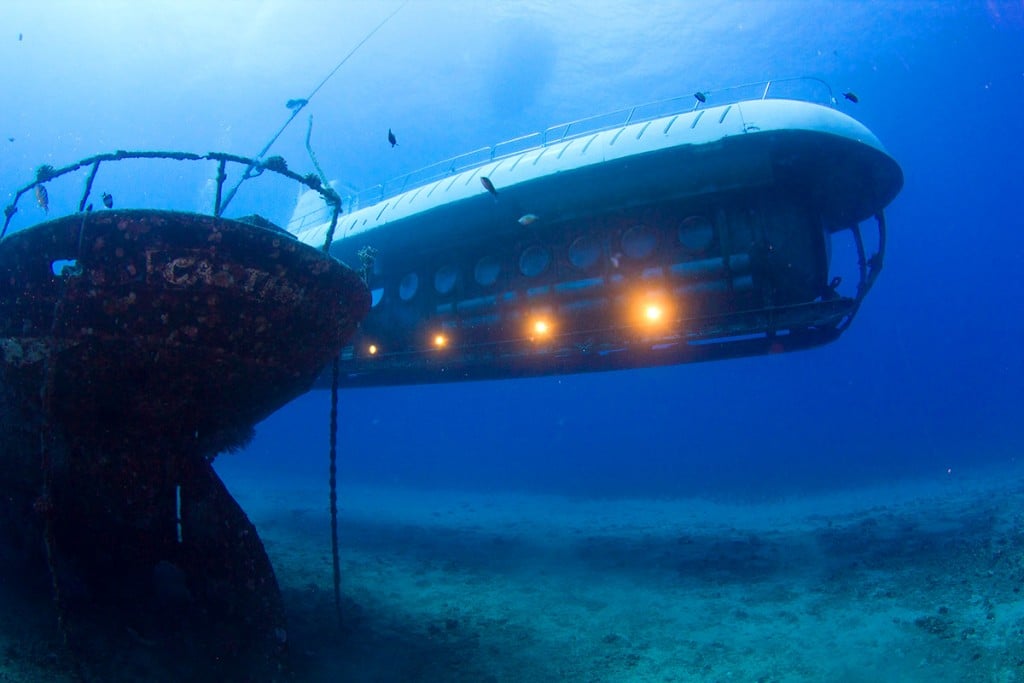 Have you ever explored Hawaii's marine mysteries over 100 feet below the sea in a battery powered submarine? It's just one of the many unique activities you can do in Hawaii.
Since introducing Atlantis Submarines in August 1988, Atlantis has shared its message of ocean conservation and protecting the environment with millions of guests at its dive sites located off the coast of Waikiki, Lahaina and Kona.
Atlantis sees its success as linked to the responsibility of being a good steward for Hawaii's marine life. While its tour operations are designed to entertain guests and show them the beauty of Hawaii's marine world up close, the company also encourages them to embrace the spirit of conservation and protecting the environment for the good of all.
Atlantis' conservationism is evident at their dive sites, such as the one on Maui, where you can find an artificial reef that Atlantis established in Lahaina. In December 2005, Atlantis successfully sank the 97-foot Carthaginian—a replica whaling supply ship and former Lahaina Harbor tourist attraction—in a coastline area that lacked a natural reef.
The Carthaginian, which would have been scuttled at sea due to its decaying condition, is now home to an ever-increasing biodiversity of marine life. Observers note that schools of fish, along with several moray eels, have become permanent inhabitants. In addition to becoming a new place for many fish species to grow and congregate, the Carthaginian also promotes coral growth and sustainability.
Jim Walsh, General Manager of Atlantis Submarines Maui, says the artificial reef was the ideal solution for the ship's future. "We not only kept the Carthaginian in Lahaina where she belongs, but now the vessel is making a permanent contribution to helping preserve our ocean environment," says Walsh.
Atlantis' dedication to being green in Hawaii can also be seen in its operations with the use of battery-powered submarines that emit no pollutants or noise as they glide to depths of more than 100 feet. Because Atlantis uses the world's most technologically advanced passenger submarines, guests safely enjoy an up close—and dry—encounter with Hawaii's marine world inhabitants without disturbing their surroundings.
It's this commitment to marine conservation that is at the core of Atlantis' company philosophy for its tours.
For more information, visit atlantisadventures.com.