An Award-Winning Diamond Head Kitchen Blends Warm Organic and Modern Styles
The design features organic, natural materials and lots of open spaces and lighting.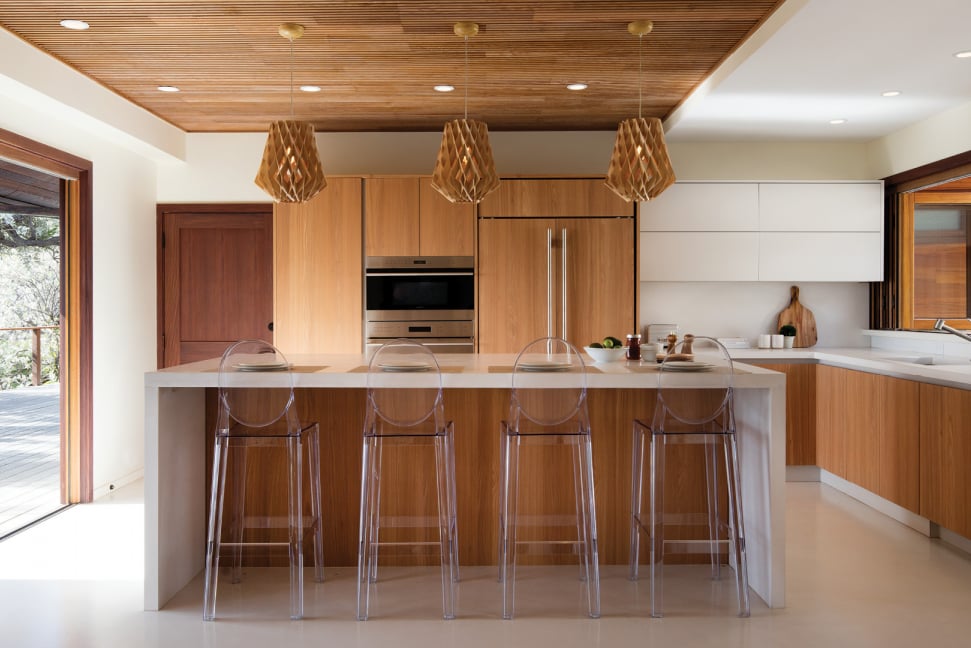 Along the base of the makai-facing slopes of diamond head, a serene home on a quiet street blends well with its surroundings: a geological gem on one side and sparkling blue ocean on the other. This 1960s house was a tropical retreat for many, having gone through several owners and updates before the Godfrey family took ownership in 2006. It all added to its charm and uniqueness, explains Lina Godfrey of the home she shares with her husband.
The home has a prime location, with the beach mere steps away, and a strong structural integrity. "The bones of the home were so great and the potential for improvement and personalization was huge," says Godfrey.
When it came time for the couple to start their biggest home project yet — renovating the entire first floor — they called upon AGT Construction, a company they had worked with on previous projects. "They know the house well and we trust them. They truly believe in making the client's vision a reality," shares Godfrey.