Andy Irons hometown memorial service, paddle-out set for Nov. 14 on Kauai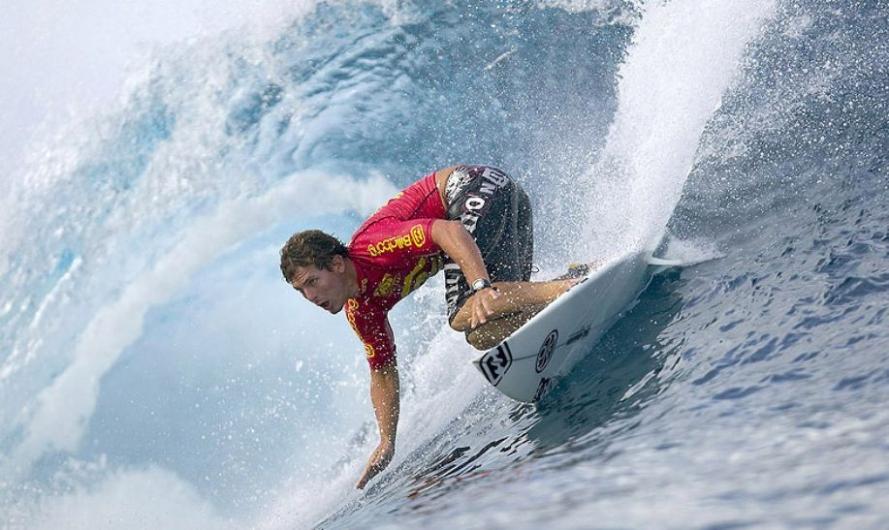 Family memorial services for Hawaii-born world surfing champion Andy Irons will take place on Sunday, Nov. 14, in his hometown of Hanalei, on Kauai's north shore.
Services will begin at 11 a.m. at "Pine Trees" surf break (Waioli Beach Park) on Hanalei Bay, and include a traditional surfer "paddle-out" ceremony in honor of Irons. During winter wave season, Pine Trees is a favorite break of pro and amateur surfers. The beach is also home to the Irons Brothers Pine Trees Classic, an annual kids surfing competition started by Andy and his brother Bruce Irons, also a world-renowned surfing champion.
Irons, 32, was a lifelong resident of Hanalei.
The three-time world champion surfer passed away in Dallas, Texas, on Nov. 2 after reportedly being stricken with the viral illness dengue fever. Irons had dropped out of the Rip Curl Pro Search competition in Puerto Rico due to the illness, and was attempting to return home to Kauai to check in with family and his regular physician when he died. The cause of Irons death is still undetermined.
The Kauai-raised Irons was one of surfing's greatest and fiercest modern competitors, having won 20 titles in a 12-year professional career. He won the Association of Surfing Professionals world champion title three years in a row between 2002 and 2004, and most recently the Billabong Pro in Tahiti on Sept. 3. A four-time winner at the annual Vans Triple Crown of Surfing, Irons was entered in this year's series of big wave contests, slated to begin this Friday, Nov. 12, on Oahu's North Shore.
In honor of Irons, the Triple Crown is halting all competition on Sunday—regardless of wave conditions—to allow surfers the full day to attend the Irons family memorial services and paddle-out on Kauai. A second memorial service and paddle-out ceremony before the start of the Triple Crown's Billabong Pipe Masters contest on Dec. 8 at the Banzai Pipeline will also honor Irons.
Irons is survived by his wife Lyndie, brother Bruce and parents Phil and Danielle.
UPDATE, 11/15/2010: Below is a video of the Nov. 14 Andy Irons Memorial Service and Paddle-Out on Kauai: