Aston name returns in Hawaii, brings great deals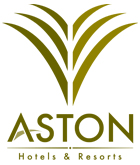 What was old is new once again.
ResortQuest Hawaii is returning to its former brand name Aston Hotels & Resorts. The Hawaii-based hotelier, now in its 61st year, switched to the ResortQuest name in 2005.
The name change, announced Monday, kicks off an extensive re-branding campaign updating the company's image and logo.
"Returning to this well-recognized brand reminds employees and customers alike that the real spirit of hospitality is still very much alive at Aston Hotels & Resorts," said Aston president Kelvin Bloom.
While Aston undergoes the transition, don't be alarmed to see some of its 26 Hawaii properties and its former Web site continue to bear the ResortQuest logo. (The reintroduced Aston Hawaii site can be found here, with all the same deals and features of the ResortQuest page.)
We were assured the switch would be completed in the coming weeks.
To kick off the New Year and the new name, Aston is offering a number of deals and packages to sway Hawaii-bound travelers its way.
The "Warm Weather, Cool Savings" program features reduced room rates and various complimentary amenities in Aston properties across the four major Islands. Don't sit on these deals for too long, however. Booking dates run from now until Feburary 28, 2009.
Click here, and look under the "Specials & Offers" banner for the "Warm Weather, Cool Savings" link. Or call (877) 997-6667 and ask for "Cool Savings."
Aston's "Aloha Free Deals" package offers a fifth night on the house for a minimum five-night stay. A coupon book is also included—good for hundreds of dollars worth of dining, shopping and activities. Click here for more information. Or call (877) 997-6667 and mention "Aloha Free Deals."