ATA Airlines shuts down operations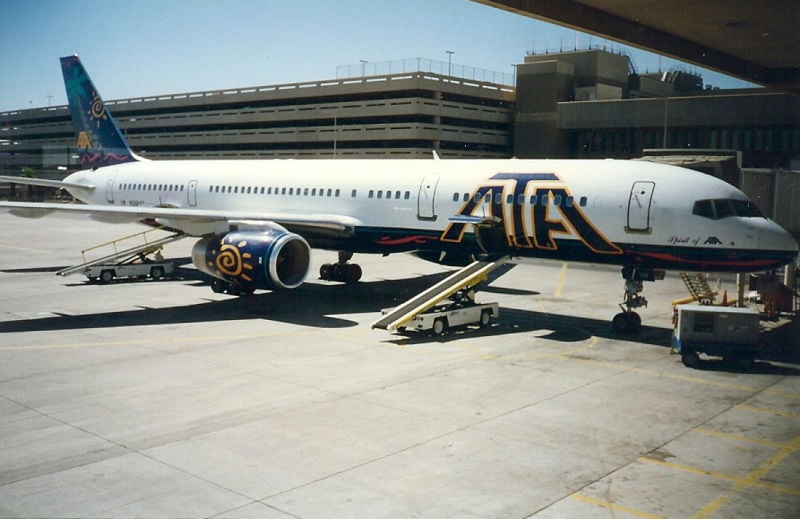 ATA Airlines announced late Wednesday, Hawaii time, that it was shutting down nationwide passenger service.
The airline had Hawaii routes from Oahu, Kauai, Maui and the Big Island to Los Angeles, Oakland, Las Vegas and Phoenix.
If you are holding tickets for ATA flights, you can contact other airlines here. If you would like a refund or wish to purchase a ticket on another carrier to complete your travel, contact your credit card company or travel agent for a refund. If you purchased an ATA ticket by cash or check, you will have to file a claim for a refund with bankruptcy court here.
ATA code partner Southwest Airlines said it will honor or refund any tickets issued to its customers who were booked on an ATA flight to compete their Hawaii travel. Click here for more information.
Northwest Airlines has announced that it will honor ATA tickets until May 3 for flights to and from Hawaii. Unfortunately, it will charge a $100 (for stand-by flights) to $200 fee (for confirmed reservations) per flight leg for the service.
The Hawaii Visitors & Conventions Bureau has set up a Web page with updates for ATA's Hawaii customers here.
Founded in 1973, Indianapolis-based ATA blamed the shutdown on the loss of a contract for military charter flights, and high fuel prices. It filed for U.S. Bankruptcy Court protection for the second time since 2004 last night.
Callers to ATA's reservations line 800-435-9282 last night were greeted with an announcement that the airline would cease all flights as of 4 a.m. Eastern time today.
ATA's sudden shutdown arrived just days after the announcement that longtime Honolulu-based carrier Aloha Airlines was closing after 61 years of service. Aloha ended all operations, except for its air cargo unit, on Monday.