Awili Spa and Salon at Andaz Maui offers a fresh and intimate spa experience
After exploring Maui's magical waterfalls or beautiful beaches, there's no better way to treat yourself than indulging in a day at the spa.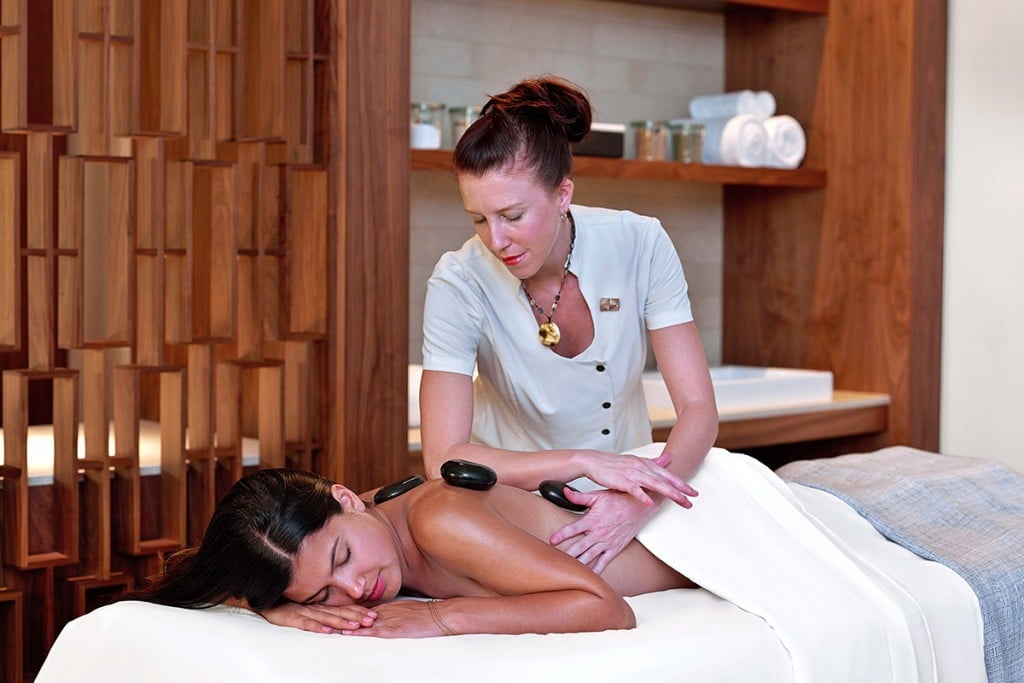 Have you ever been on a flight from the mainland to the island of Maui? If you have, you will know the feeling of that final approach and your heart and mind sinking to your feet and the literal sigh of relief that follows when you finally realize that your vacation that you have saved a year for has finally arrived. There is no perception of time, and most stress you will encounter is the personal conflict of whether to wear your rubber flip flops or the nicer leather ones. Maui is synonymous with the word rest. And relax. And rejuvenate. You get the point. Travelers from all over the world come to this little rock in the Pacific to unplug and get on Hawaiian time. After exploring magical waterfalls or frolicking about on a day on the water there is no better way to unplug and treat yourself than indulging in a day at the spa.
If you are on the island of Maui and yearn for a unique and nurturing day of pampering then look no further than ʻAwili Spa and Salon, located at Andaz Maui at Wailea Resort situated on Maui's majestic south shore. The award-winning spa offers a fresh and intimate take to the traditional spa experience.
The moment you enter the spa, your senses are alerted to tropical scents and island sounds and ensures you that this is not going to be your average spa day. Your sight is overwhelmed by the gorgeous wood work with drawers spanning from the floor to ceiling in what conjures the feeling of an Old World apothecary with a modern twist. Once your eyes settle on the offerings in front of you, they are met by a gorgeous table made up of small wooden cubes fused together to create a natural masterpiece. Those with an eye for detail may notice a certain familiarity about this table. What few realize is that this piece is made from the end caps of the 92 beams holding up the ceiling in the open-air lounge at the front of the resort. Again, this is not your average spa.
Atop the table sits an offering of different essential oils and other local ingredients eagerly waiting to be selected for a custom blend, the signature experience here. Just like the table they sit on, it is the philosophy that each ingredient has a purpose and reflects the realization of the pieces coming together to create something wholly unique. This place asks, "what better elements to utilize than those that are around you?"
In the breezy fields of Central Maui once grew wavy fields of sugar cane. These days, there are less and less cane fields and more plots of golden sunflower fields. Pacific Biodiesel is now the steward of this land and grows and processes the sunflowers to create green energy and fuels. When these sun-worshipping flowers are processed and pressed, they release a silky smooth sunflower oil that is used exclusively at ʻAwili Spa and Salon. The massage oil, as well as the base for all of the custom blends, is grown, cultivated and repurposed all here on Maui, thus literally connecting those that use it to the land.
If you are in the market for an indulgent spa experience, along with the "feel good" feeling of sustainability, give the ʻAwili Spa and Salon a call and book your experience today at (808) 573-1234.