Big Island Film Festival to showcase 54 indie films, including 10 made-in-Hawaii movies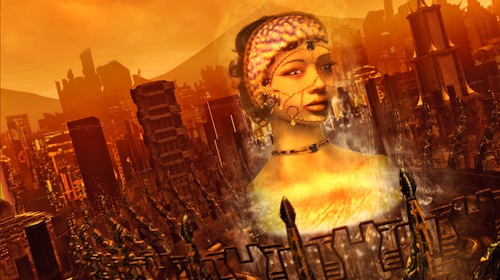 The organizers of the Big Island Film Festival this week announced official selections for its eighth annual five-day event, which will be held next month. Among the 54 films picked for screenings, 10 are from Hawaii.
Known as the "talk story" film festival, organizers describe the event as a "celebration of independent narrative films and filmmaking." Among the highlights: free family films; nightly double features for grown-ups, with gourmet food and no-host bar; and "meet-the-stars" celebrity social events.
The fest is set for May 23-27 at The Fairmont Orchid, Hawaii and The Shops at Mauna Lani on the Big Island's Kohala Coast.
The fest's opening night, Thurs., May 23, will feature a "sampler" of movies with seven short films. In that lineup is animated film titled Searchlight Serenade: Big Bands in the Japanese American Incarceration Camps, which shares stories from the World War II-era big band musicians and singers. The sample event is free and open to the public.
Among the notable feature films slated for screening during the course of the festival: Chasing Shakespeare, and inter-cultural romance starring Danny Glover; and Home, with Gbenga Akinnagbe (The Good Wife), which follows a mentally ill father on his path to "recovery and re-connection with his son." The film's ensemble cast includes Emmy-winning actor James McDaniel (NYPD Blue). Among the short films: Liberator, which stars Lou Ferrigno as a "washed-up super hero dealing with his past." Veteran actor Ed Asner co-stars in the film.
Among the Hawaii selections: Strange Frame, an animated sci-fi romance (pictured, top), which includes the famous voices of Claudia Black, Tara Strong, Ron Glass, Tim Curry, Alan Tudyk, Michael Dorn, and George Takei among others. The Land of Eb is a slice-of-life drama that tells a story of Marshallese coffee workers in today's South Kona area. Bullitt and the Mystery of the Devil's Root, is an island adventure created by Kona-based filmmakers. In Parts of the Same Circle, a Honolulu-based filmmaking team uses intertwining stories and familiar local characters to create a kaleidoscopic (at times very funny) look at life and death in Hawaii. And from the Marshall Islands, The Sound of Crickets at Night (pictured, left) summons a mysterious ancient deity to reunite a Bikini Atoll elder with his family.
For more information about the eighth annual Big Island Film Festival, click here.