Boba Bar Pāʻia is Maui's Newest Sweet Café
From boba tea to coffee, there's a treat for everyone at the new neighborhood shop.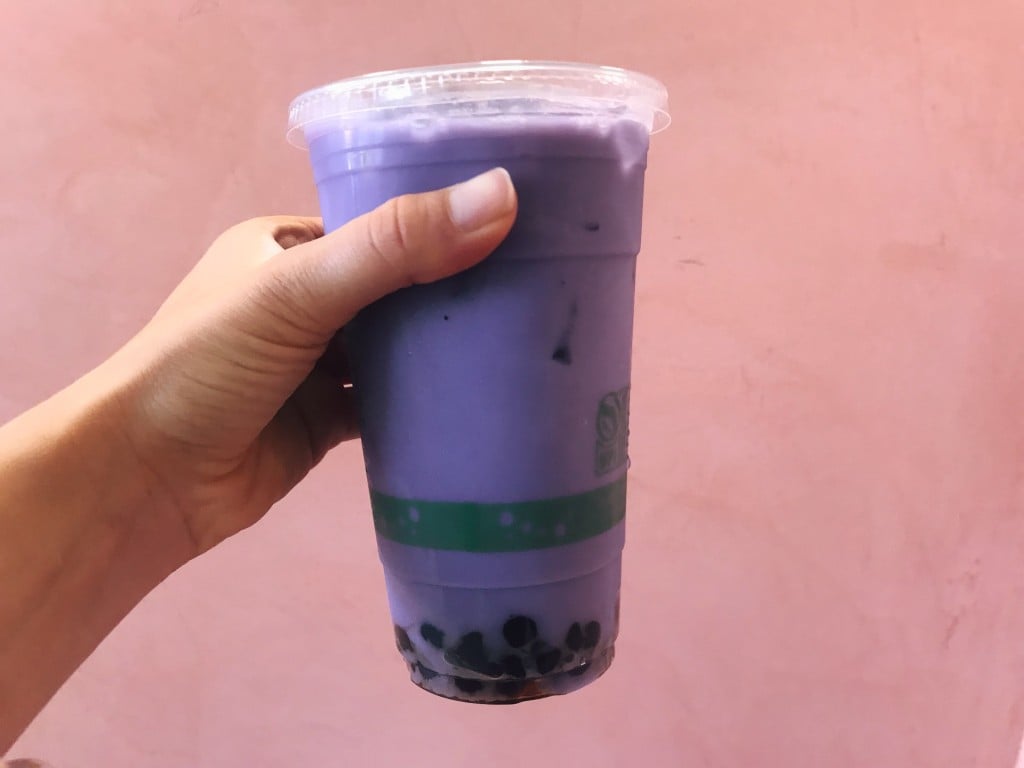 It's likely you've heard about boba tea and witnessed the craze—you may even be obsessed with it too. Some might say there's a magic surrounding boba. Not only are you sipping tea, but you're also chewing on squishy tapioca pearls. "It's an experience you just have to experience," Sierra Coullahan says, the co-owner of the Boba Bar Pāʻia.
Originating in Taiwan, the refreshing, sweet and chewy beverage has garnered a cult following throughout the U.S. Coullahan admits she was immediately hooked after her younger sister first introduced her to the beverage. While many cities, including Honolulu, seemed to be teeming with boba shops, options are sparse on Maui. Coullahan recalls driving from Haʻikū to Wailuku every day during the summer to visit one of the few shops serving boba tea. On yearly trips to Oʻahu, Coullahan made it a priority to tour the newest boba establishments.
But it didn't end with just sampling boba throughout the Islands—Coullahan learned how to craft her own. "There was a lot of research involved," she laughs. The chewy pearls are made with tapioca flour and brown sugar, which are boiled and kept warm to keep the bouncy consistency, she explains. After mastering the tapioca pearl, Coullahan experimented with creating her own flavors for the pearls and tea.
Now, Coullahan is sharing her passion for boba. She teamed up with Malia Stewart, a restaurant industry veteran, to launch the Boba Bar. After a year of preparation and planning, they opened the doors to the North Shore's new shop on Jan. 31.
The sweet store can be found at the corner of Baldwin Avenue, next to Pāʻia Fish Market. With a royal blue exterior and pops of pink bursting inside, the bright café serves boba, coffee and plenty of sweet treats. Open from 6 a.m-5 p.m, you'll always want to find time to stop by. In the morning, there's hot espresso and coffee, along with a counter of pastries from local bakers, including vegan goods by Loquat Love. Also, on the counter there are ready-to-go Spam musubi, but you'll have to grab those early in the morning. Those who grew up in Hawaiʻi will also appreciate the colorful selection of Aloha Maid canned juices. The smell alone evokes childhood memories. And there's no shortage of sugary candy with jars of Pocky sticks and lollipops, and a freezer stashed of Melona ice cream bars. Yet, on a hot day, nothing sounds as refreshing as boba tea.
Boba Bar offers a full selection of tea and pearls starting at 10 a.m. Stewart's go-to boba is green tea with mango or lychee pearls. She says her daughter always opts for the popping strawberry pearls, which burst in your mouth. With plans to curate their boba selection and add more to their menu, Stewart admits, "The hardest part is not being able to do all the things we want to do right away." Stewart and Coullahan intend to expand their menu with additions including breakfast sandwiches and hotdogs in the afternoon.
While introducing more boba to Maui, the young business is also an homage to Anthony's Coffee. In the ʻ90s, Stewart's father, Ed "Anthony" Stewart opened the popular coffee joint just around the corner from the Boba Bar. It was beloved by residents and visitors for more than twenty years before closing.
Having moved to Pāʻia from Oʻahu to help her father manage Anthony's Coffee, Stewart has witnessed Pāʻia evolve into the busy hub it is today. Stewart says the sleepy town isn't what it used to be. "There's a lot less mom and pop shops," she notices. While the number of old school businesses has dwindled, Coullahan and Stewart are bringing a playful burst of nostalgia to Pāʻia by mixing long time favorite snacks with trendy drinks at the Boba Bar.
The Boba Bar, 2A Baldwin Ave., Pāʻia, (808) 727-2445, @thebobabarpaia