Bruno Mars Has a Pop-Up Bar in Hawaiʻi Just in Time for Summer
The SelvaRey Rum Bar is open at the Fairmont Orchid on Hawaiʻi Island now through June 30, serving cocktails inspired by the local artist.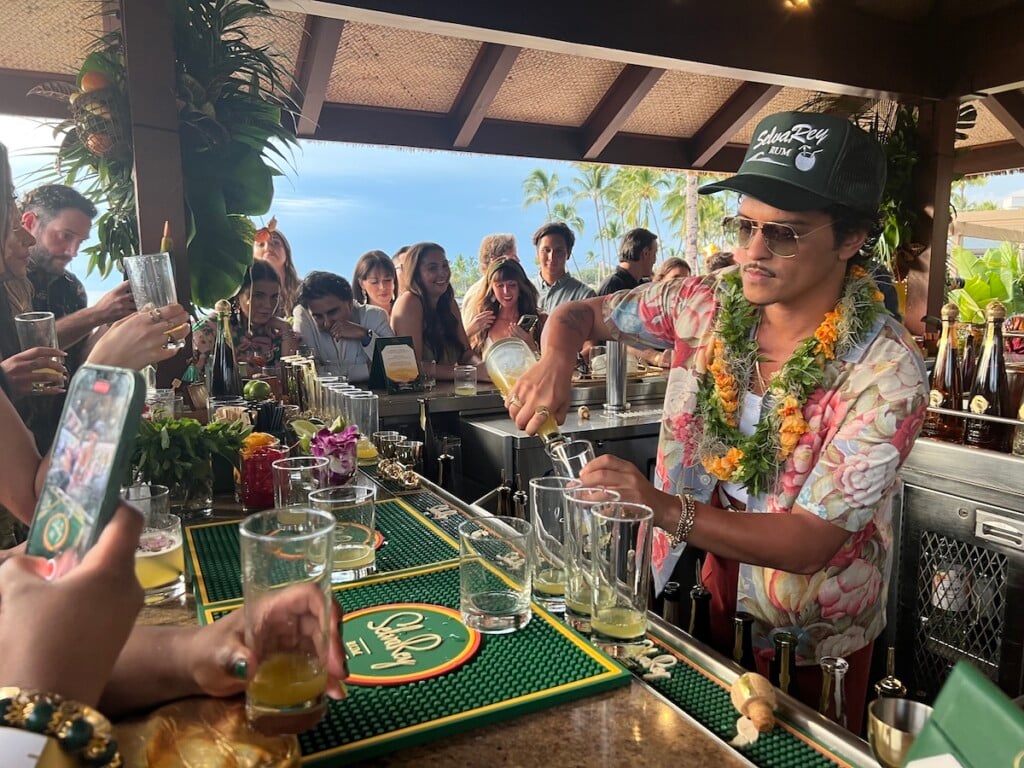 Nothing says summer like a tropical-themed pop-up bar at an oceanfront resort in Hawaiʻi.
Add to that a little Bruno Mars—and it's a bonafide party.
The multi-Grammy award-winning, Hawaiʻi-born artist was in town in May to launch the SelvaRey Rum Bar, a pop-up bar at the Fairmont Orchid on Hawaiʻi Island. The bar, which front's the luxe resort's golden-sand Pauoa Bay, is open from 4 p.m. to sunset now through June 30. (Though if the bar is super popular, which we suspect it will be, the hotel will consider keeping it open for longer.)
The oceanfront bar will serve five signature cocktails that feature SelvaRey Rum, which Mars co-owns. Here's the menu:
The bar will also offer a few food items, including coconut shrimp, chicken wings and ʻahi avocado poke.
Our favorite was the Mojito Royale, a riff on the classic mojito but topped with Champagne. It was an unexpected and refreshing surprise—and sipping this while the sun set over the Kohala Coast was magical. It's really the perfect thing to do this summer in Hawaiʻi.
The five cocktails will only be served at this pop-up bar, but SelvaRey Rum will be on the menu resort-wide, even beyond June 30.
SelvaRey Rum produces several varieties of rum made ethically and sustainably from the Panamanian sugarcane.
Mars is one of a slew of musicians and celebrities who have alcohol companies. Others include Sean Combs (Diddy) with Cîroc, Katy Perry with De Soi, and Blake Shelton with Smithworks Hard Seltzer Lemonade.
The pop-up bar is part of Farimont's recently launched Beyond LIMITS series: a curated collection of boundary-pushing guest experiences available at the most iconic Fairmont properties across North and Central America.