Chicago honors Hawaii artist Herb Kane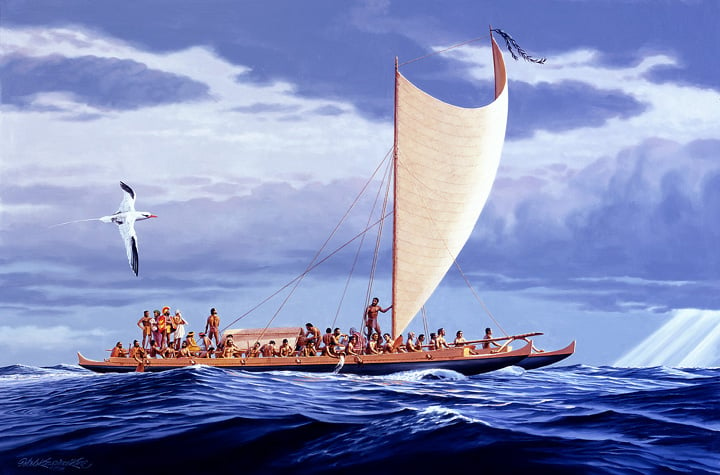 On a stage lined with bright red anthuriums, the president of School of the Art Institute of Chicago, Tony Jones, welcomed Native Hawaiian artist, historian and author Herb Kawainui Kane on Saturday.
While Kane's stunning historical Hawaii paintings were projected onto a large screen above the stage, Jones gave him an honorary fine arts doctorate.
Kane has had a long association with the school and city.In the early 1950s, he earned both a bachelor's degree and a master's degree from SAIC and remains and active member of the school's alumni association.
Kane spent 14 years in Chicago as a graphic artist before returning to Hawaii in the 1970s, where he gained fame for his Pacific culture-influenced art and design. Among his other achievements, Kane designed he Polynesian voyaging canoe Hokulea and served as its first captain.
"Kane helped restore pride to the peoples of the Pacific. As a cultural artist, his paintings have helped restore lost identity," said Jones. "His moving sculpture, the Hokulea, has rewritten the history of the Pacific."
Kane's award was presented at SAIC's outdoor graduation ceremonies in Chicago's Millennium Park.
May had been colder than usual in the city, but the temperature rose as high as 70 F for the occasion. The sun-warmed crowd gathered beneath the massive stainless steel façade of the Frank Gehry-designed Jay Pritzker Pavilion, to honor a man who'd brought international both to the school and his own people.
Mahalo for bringing a bit of Hawaii with you, Herb!