Chinese New Year celebrations slated for Honolulu's Chinatown Cultural & Arts District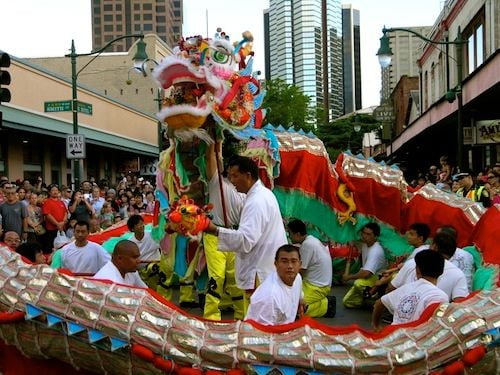 Hawaii's other New Year's holiday, Chinese New Year, falls on Feb. 10. And prepping for festivities for the Year of the Snake is already in the works on Oahu.
Here are some of the upcoming highlights of free events slated to kick off the Chinese year 4710 in Honolulu's Chinatown Culture & Arts District. Gung Hee Fat Choy! Be happy and prosperous!
• Chinese Chamber of Commerce of Hawaii's Chinatown Open House — Fri., Feb. 1, 6 p.m. to 9 p.m., Chinese Chamber of Commerce and Chinatown District — and Chinese New Year Celebration — Fri., Feb. 1, 6 p.m. to 9 p.m., and Sat., Feb. 2, 9 a.m. to 10 p.m. in the Chinatown Cultural Plaza.
This annual open house and two-day celebration features food vendors, arts and crafts booths, and entertainment. Food vendors will provide an assortment of Chinese favorites believed to bring good luck, prosperity and long life: jai (vegetarian monk's food), gin doi (Chinese doughnut), gau (New Year pudding), and jook (rice soup). Entertainment will include plenty of lion dances, local musical groups, and martial arts and weapons demonstrations.
• Chinatown Merchants Association's Night in Chinatown Street Festival
 — Sat. Feb. 2, 8 a.m. to 10 p.m., in Honolulu's Chinatown area.
An estimated 15,000 festivalgoers turn up for this annual street fair event, which will feature entertainment ranging from live bands to, yes, lion dancing. Vendors will be stocked with plenty of arts and crafts, cuisine from all over the world, bouncers and more.
• Chinatown Merchants Association's Night In Chinatown Parade — Sat., Feb. 2, 3:30 p.m.
This annual parade is expected to include hundreds of marchers, with a 150-foot dragon at the end of the lineup.