Choose your adventure with these Hawaii hikes
Want shade? Want a great view? Pick which hike fits you.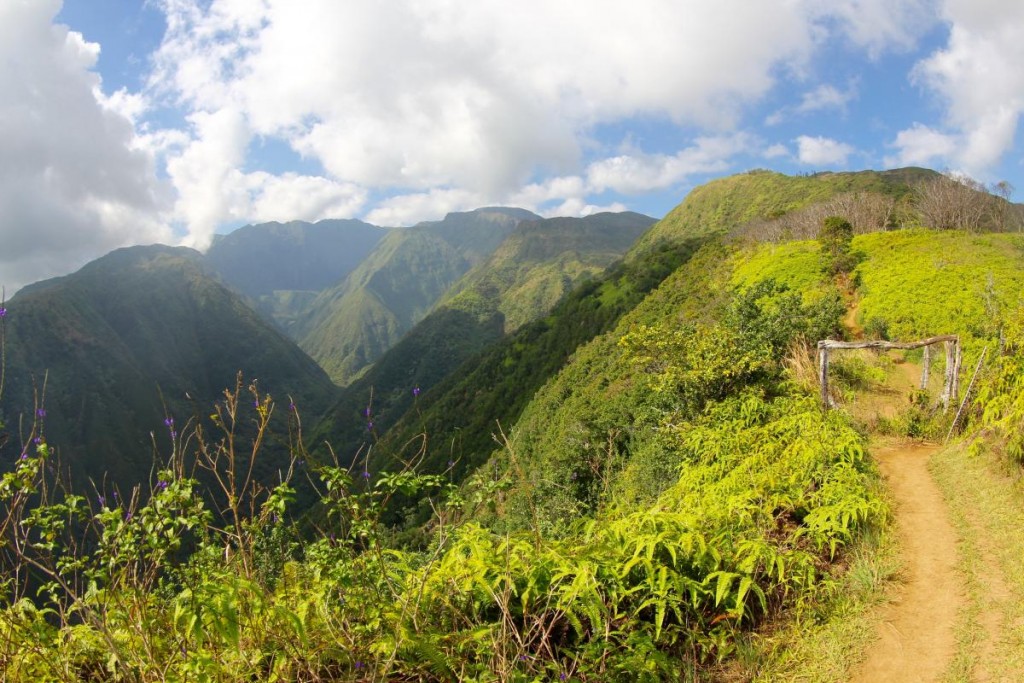 No matter what your skill level (or how sensitive your skin is to sunlight), there are lots of great hikes in Hawaii. Looking for a cooler hike, out of the direct rays of the tropical sun, or are stunning views the real payoff for you? Pick your objective, then pick your hike.
Hikes with a view

Daredevils, photographers and anyone who loves heights will appreciate these high-altitude hikes with grand vistas. Some of them will really make you work to get to the top, but the panoramic views are worth it.
Waahila Ridge Trail (Honolulu, Oahu)
A climb with changing terrain to the top of the Koolau Range, Waahila Ridge Trail boasts views of Manoa Valley, urban Honolulu and, at its conclusion, a sweeping vista of Oahu's Windward side.
Waihee Ridge Trail (Waihee, Maui)
See commanding views of central Maui and Wailuku from this cool, green 2,563-foot peak in the West Maui Mountains.
Munro Trail (Lanai City, Lanai)
Actually a Jeep trail leading to the island's highest point, the hike winds through Cook Island pines and into the uplands, eventually offering views of central Lanai and, across the Kalohi Channel, Molokai. This is the only lookout spot in Hawaii where it's possible to see five other islands on a really clear day.
Nounou East "Sleeping Giant" Trail (Wailua, Kauai)
A moderate uphill hike ends with panoramic views of Kauai's west side and, on a clear day, the plateau of misty Mount Waialeale. The trail ends at a picnic area on the Sleeping Giant's "chest."
Olomana Trail (Kailua, Oahu)
For expert hikers only, a steep, narrow and vertically challenging climb spanning the three sheer peaks of 1,643-foot Mount Olomana. This trail can be dangerous, especially after it's rained. Make sure you have the upper-body strength for rope-assisted rock climbing, and take shoes with good traction and grip.
Hikes with shade

Not relishing the idea of hiking under the hot tropical sun, or got a late start to your hiking day trip? We (or rather the trees on these trails) have got you covered.
Aiea Loop Trail (Aiea, Oahu)
An easy 4.8-mile hike mostly under a cool canopy of native (koa, ohia) and non-native trees planted by 1920s foresters.
Polipoli Springs State Recreation Area (Kula, Maui)
The appeal of the multiple trails in this Kula forest reserve are fragrant groves of cedar, fir, cypress, pine and skyscraping redwood trees. Yes, redwood trees!
Maunawili Falls Trail (Kailua, Oahu)
A number of foot-cooling stream crossings along this breezy forest trail culminate with a smallish, though charming, waterfall and swimming hole.
Kalopa State Recreation Area (Honokaa, Big Island)
Situated at the 2,000-foot level of Mauna Kea volcano, the canopy trail through this lush native forest is often filled with the mist of settling clouds.